Joseph Humphrey's journey to his current position as executive chef at Cavallo Point's Murray Circle—which earned a Michelin star in 2008 and 2009 — reads like a where's where of celebrated cuisine. Starting off flipping burgers to earn money in college at Florida State University, Humphreys followed his passion for cooking to work at big-name restaurants in New Orleans, San Francisco, Vegas and came back to S.F. to open Fifth Floor, which became ranked among Wine Spectator's "Top 20 Restaurants in the U.S." This month he'll be sharing his culinary talents at the Pebble Beach Food and Wine event, preparing a farm-to-table lunch paired with wines from Paso Robles as well as playing a little golf and partaking in the fun.
How did you end up in San Rafael? I've lived in San Francisco and Napa Valley and once the position at Murray Circle became a reality I looked for a place that was near the city but not in the city.
Best part of opening Murray Circle? I wanted to be able to run a restaurant sustainably using fresh produce, meats and cheeses from the local farmers I've been friends with for years; and I wanted to do this on a large enough scale to make a difference. Ninety percent of what we serve is from farms here in Marin. I like knowing that we are writing the check right to the farmer.
Challenge of opening Murray Circle? Our biggest challenge is self-induced. Since we serve only what is in season and available locally we can't put that tomato on a burger or offer strawberries in the winter. Some customers don't care about the season; they want what they want. Most restaurants don't run this way so we are constantly on our toes to be creative.
What to you cook for yourself? Cereal.
Do you have a favorite shortcut—pre-made pesto or frozen appetizer to serve when people come over? No.
Favorite takeout in San Rafael? Sol Food, hands down. I've got it timed so I call in my order when I leave work and it's ready when I get there. I like the pork chops or the Cuban sandwich; I rotate these with the garlic plantains.
Whom do you love to cook for? Friends—people who appreciate the amount of work that goes into something that looks totally simple on a plate but is really a lot of work.
Do you have any culinary heroes? A ton, all for different reasons. George Morrone is the one I really learned to cook from while working at One Market and Fifth Floor. I met Jean-Louis Palladin; he was a phenomenal chef. Michael Mina taught me a lot about the business aspects of restaurants. Working with Julian Serrano taught me how to stay focused on the smallest details every single day.
Did you grow up wanting to be a celebrity chef? Not at all. It is bizarre because it's starting to happen that people recognize me outside of the restaurant, and it's a very strange thing. It's certainly not why I got into the business; in fact I'm much more comfortable in the kitchen than in the dining room, and even this process of talking about myself is fairly strange, it's just not really in my nature. But it is good that there is some exposure to the process so people start to understand the work and passion that go into what we do.
What's your drink? Maker's Mark bourbon and ginger ale. Although a frequent guest at Murray Circle found out I like bourbon and has been bringing me some really nice artisan varieties to try.
Inside scoop on attracting a Michelin star? They are very secretive about their criteria, and you never know when they are in the restaurant. We were honored to have gotten a star the first year and then again this last year. They say it's only about the food — it could be served on a picnic bench with a newspaper—but they do seem to pick some pretty nice venues.
You've got a night off…where do you go? I like going to Sushi Ran because the fish is always fantastic, and Yoshi is always extremely generous in sharing some new sakes with me. Picco is great; I've spent some time at the bar. And I really need to visit the new Lark Tavern.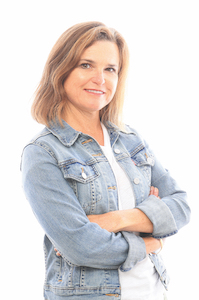 Mimi Towle has been the editor of Marin Magazine for over a decade. She lived with her family in Sycamore Park and Strawberry and thoroughly enjoyed raising two daughters in the mayhem of Marin's youth sports; soccer, swim, volleyball, ballet, hip hop, gymnastics and many many hours spent at Miwok Stables. Her community involvements include volunteering at her daughter's schools, coaching soccer and volleyball (glorified snack mom), being on the board of both Richardson Bay Audubon Center. Currently residing on a floating home in Sausalito, she enjoys all water activity, including learning how to steer a 6-person canoe for the Tamalpais Outrigger Canoe Club. Born and raised in Hawaii, her fondness for the islands has on occasion made its way into the pages of the magazine.