Award-winning musician and nightclub owner Jonathan Korty, son of Oscar and Emmy award-winning film director John Korty and designer Beulah Chang, could definitely be considered a product of his creative environment. The family lived in Stinson Beach when he was born in 1968 and soon moved to Mill Valley, where Jonathan and his brothers David and Gabriel rode bikes, skateboarded and explored the mountainside. Besides a formal education at Marin Country Day School, Branson and University of Hawaii, the art and artists of the county were prominent influences for young Jonathan. Hence, it wasn't a stretch when, in 1995, he formed the successful eight-piece groove band Vinyl in his Homestead Valley garage. The band, which toured nationally and internationally, won countless awards and even appeared on Comedy Central's South Park in the "Die Hippie Die!" episode. Today, along with serving as general manager and co-owner at Fairfax's 19 Broadway, he continues to perform with Vinyl, as well as others including Chrome Johnson, Danny Click and Honeydust, and will once again join legendary Jamaican guitarist Ernest Ranglin in an exclusive Bay Area appearance at his own Fairfax club this month. We caught up with Jonathan — who had his prized Wurlitzer keyboard with him — before he headed off for another night of music.
---
1. Your dad is a film director; have you considered becoming an actor? I did get to play the role of Herschel Tambor Brillstein III, the "multiethnic multiinstrumentalist" in the critically acclaimed National Lampoon mockumentary Electric Apricot: Quest for Festeroo, directed by and starring Les Claypool (of the band Primus) back in 2006, and so far that was it.
2. What instrument do you play? Hammond B3 organ, keyboards and harmonica
3. Any local bands to watch out for? The Bad Jones, FenToN CooLFooT and the Right Time, ELP, Arann Harris and the Farm Band, FogDub, Black Water Gold, High Tide Collective, Gene Washington and the Ironsides, Junk Parlor, Jeff Campbell.
4. Memories of growing up in Mill Valley? I remember being inspired by the rich musical history I gleaned listening to KTIM's Blue Monday Party at Uncle Charlie's (hosted by Mark Naftalin) and perusing John Goddard's legendary Village Music.
5. Was it hard to make the switch from Sweetwater to 19 Broadway? Personally the "old" Sweetwater has such significance in my life. It's where I met my beautiful wife, Kaeja, learned from my all-time favorite Marin musician, Austin de Lone, played for 10 years with Vinyl as the house band and honed my chops. My family and I adore the community of San Anselmo/Fairfax and I couldn't be happier at 19 Broadway. I am right where I am supposed to be.
6. Favorite restaurants? La Ginestra. I grew up going to La Gs and always get the "special ravs" (raviolis). We like the squid appetizer at Sushi Ran or anything at Sorella Caffe in Fairfax. My favorite lunch is the Korean BBQ plate at Java Hub Cafe in San Anselmo and for dessert, no question, Fairfax Scoop.
7. Favorite Marin tradition? Besides the live music seven nights a week in Fairfax, it's a tie between the Muir Beach Firemen's Barbecue and recently I've loved going to the Fairfax Festival.
8. Besides music? Mountain biking. I've been riding on Mount Tam my whole life and surfing in Bolinas — it's where I learned.
9. Favorite drink, and where? Iron Springs Brewery's Sless' Stimulating Stout.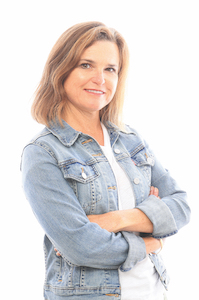 Mimi Towle has been the editor of Marin Magazine for over a decade. She lived with her family in Sycamore Park and Strawberry and thoroughly enjoyed raising two daughters in the mayhem of Marin's youth sports; soccer, swim, volleyball, ballet, hip hop, gymnastics and many many hours spent at Miwok Stables. Her community involvements include volunteering at her daughter's schools, coaching soccer and volleyball (glorified snack mom), being on the board of both Richardson Bay Audubon Center. Currently residing on a floating home in Sausalito, she enjoys all water activity, including learning how to steer a 6-person canoe for the Tamalpais Outrigger Canoe Club. Born and raised in Hawaii, her fondness for the islands has on occasion made its way into the pages of the magazine.