As Shawna Ferris heads to her 4,000th-plus Beach Blanket Babylon (BBB) performance at Club Fugazi in North Beach this Mother's Day month, she's especially grateful to her mom, whom she credits with getting her into show business by pointing her toward UC Irvine's drama program. She honed her acting chops on the Southern California campus and met her friend Justin, who graduated from the university and moved to San Francisco to work on the show; Ferris would soon follow. At the time BBB, created by Steve Silver in 1974, was already an established theatrical fixture; in fact, next month the production celebrates its 40th anniversary with a special June 6 showing at San Francisco City Hall. When the show opened Silver thought it would last only six months. After a move to Club Fugazi in 1975, Beach Blanket Babylon slowly but surely became a must-do itinerary item for visitors and locals alike.
1. When did you start acting? In kindergarten I volunteered to be the black hen in our performance of the song "Hickety Pickety My Black Hen." It was my big theatrical debut.
2. If not Snow White, then whom would you like to play? When I first joined the company in 2004 I played the Pineapple Princess. Every once in a while I get to swing over and play a different part. That one is always a favorite for me.
3. What is the main difference between BBB's Snow White and Disney's Snow White? Snow at BBB is definitely more nerdy — she also gets her moments to let loose and show her wild side.
4. Tricks for stage fright? Breathe.
5. Was there ever a joke you felt you needed to edit? No. I always think it's exciting to try a questionable joke. You never really know what the audience will think about it. When you get a big groan it's actually really fun. I'm also a rule follower — I stick with the script unless we're in a pickle during the show. You have to love live theater.
6. When did you first realize that this could be a career? I guess it was in high school. When you decide to go to college to be a drama major you're probably not turning back.
7. What do you do after a show? Wind down on my car ride home. Watch TV and have a glass of wine.
8. Do you go out after the show? I sometimes go out. Not as much as when I first started 10 years ago. My go-to is Capp's Corner. You'll find a lot of BBB people there.
9. Do you have a favorite line in the show? My favorite line is when Snow gets to belt out "I can eat a poison apple and still be on my feet."
10. Why do you live in Marin? I owe it to my husband Kevin that I live in Marin. When we were house-hunting in the Peninsula I was very much against crossing the bridge in my commute. He told me to get over it and took me up here to look at houses. He was so right. It is such an amazing place. The hiking right outside your door, the space, the views. I drive to the city a lot and still find that view of the Golden Gate amazing.
11. Favorite drink and where you like to drink it? Glass of red wine at Finnegan's Marin.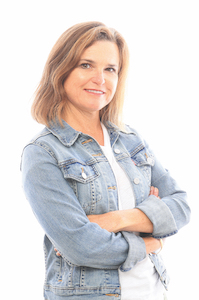 Mimi Towle has been the editor of Marin Magazine for over a decade. She lived with her family in Sycamore Park and Strawberry and thoroughly enjoyed raising two daughters in the mayhem of Marin's youth sports; soccer, swim, volleyball, ballet, hip hop, gymnastics and many many hours spent at Miwok Stables. Her community involvements include volunteering at her daughter's schools, coaching soccer and volleyball (glorified snack mom), being on the board of both Richardson Bay Audubon Center. Currently residing on a floating home in Sausalito, she enjoys all water activity, including learning how to steer a 6-person canoe for the Tamalpais Outrigger Canoe Club. Born and raised in Hawaii, her fondness for the islands has on occasion made its way into the pages of the magazine.