Whether you're celebrating summer by the sea or in your backyard, these must-have items will take you through the season.
Grass Fed Grillin' Box; $195
Bring on grilling season with a box of barbecue-ready favorites, including ribeye steaks, pork spareribs, linguica sausage and more — all produced locally using sustainable agricultural practices.
Big Green Egg MiniMax; $600
Grill on the go — from camping to tailgating — with this portable, kamado-style charcoal grill that can fit up to four burgers or two steaks and includes an easy-to-grip carrier.
Marin-based, family-owned Crow Canyon has been manufacturing durable, lightweight enamelware products for 44 years. Our pick for backyard barbecues: the iconic Splatter line, which includes serving pieces, plates, pitchers and tumblers.
Ribs, steak, chicken — whatever barbecue fare you decide to spike with local restaurant fave Sol Food's house-made Puerto Rican hot sauce, just make sure you have plenty on hand.
Price upon request Rims & Goggles, Mill Valley
Sunny days call for standout shades from independent eyewear specialist Rims & Goggles, which specializes in bespoke styles that run the gamut from classic to outrageous.
With its bold nautical stripes and hand-knotted fringe, this Sausalito-based company's super-plush, absorbent Turkish Aegean cotton towel is a stunner for beach and pool days alike.
Safeguard your skin with this broad-spectrum, antiaging, hydrating sunscreen enriched with three types of tea extracts. Use it on face and body — kids, too.
Larkspur
This roomy tote will not only elevate your beachwear look, it's also practical; the recycled cotton canvas is treated with a dirt-resistant WhiteGuard coating to prevent stains.
Here are a few more great beach BBQ finds:
---
More from Marin:
---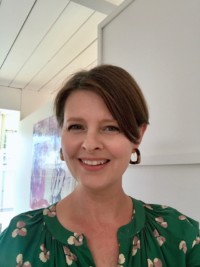 Lotus Abrams has covered everything from beauty to business to tech in her editorial career, but it might be writing about her native Bay Area that inspires her most. She lives with her husband and two daughters in the San Francisco Peninsula, where they enjoy spending time outdoors at the area's many open spaces protected and preserved by her favorite local nonprofit, the Peninsula Open Space Trust.