If they had their way, the mother-daughter team behind California Girl Jewelry would change the old saying "diamonds are a girl's best friend" to "aquamarines are a girl's best friend." Or sapphires, garnets, emeralds, rubies, kunzites and so on.
Sure, diamonds have their place, but for Mariel Baker and Denise Forbes, the real fun comes in full-on technicolor. Their Mill Valley-based business specializes in custom-designed pieces made with colored gemstones – sourced from around the world and ablaze with personality.
Mariel started designing jewelry in the early 1980s, when the dress code for females in the business world was stark and proper. Mariel worked with a diamond-district jeweler, who introduced her to colored gemstones, and designed beautiful gemstone jewelry that stood out as stylish and elegant while also conforming to the dress code. She would choose gemstones, sketch the design of pieces she wanted, and he would custom-build them for her.
In 2013, her daughter Denise joined the business. Mariel and Denise consider themselves experts in colored gemstones, "a distinction in the male-dominated jewelry industry in which 99% of jewelry pieces are diamond-centered," says Denise. "Sometimes we even get asked if our jewelry is 'fake' because people can't believe we do what we do. We also get a lot of comments such as 'I've never seen anything like this.'"
After operating out of San Francisco for several years, California Girl Jewelry relocated to Strawberry Village last fall. Their clients are a mix of Bay Area shoppers and those who find them online, all of whom are drawn to their extensive selection of curated gemstones and their ability to design custom pieces, often from just a description or idea.
"We all have our gifts," says Denise, "and my mom's creative gift – her superpower – is color."
---
For more on Marin:
---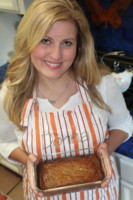 Donna Berry Glass is a freelance writer, editor and communications professional in Marin. When she's not writing, hiking up steep hills, driving her kid to sports practice or whipping up her famous banana bread, she and her family spend time in their cabin in Lake Tahoe. She avidly supports the California Academy of Sciences, a world class science museum and research institution, and Cedars which is heart, home and family to many of Marin's developmentally disabled adults.