The Pacific line by Mill Valley-based Marie Veronique Organics has been out for almost a year, and has been gaining popularity in the blogosphere as well as among devotees to natural skin care.
The product line -created to address the challenges of aging skin -has a long list of body oils and face serums, but the coup d'etat is the Pacific Topical Marin Treatment, at $375 a .5 fl ounce bottle, this product could be considered priceless for those looking for the most natural approach to wrinkles and fine lines. Especially those looking for a bit of fibrocyte stimulation (who isn't). Developed by Marie Veronique along with Dr. Eric Lewis, a Beverly Hills dermatologist, this green serum applied before bedtime, "stimulates fibrocytes (new and existing) to produce more collagen, elastin and hyaluronice acid" explains Veronique, "all of which stimulates blood vessel formation."
Ever since meeting Marie a few years ago when her operations were out of Berkeley, I was a fan. A former science teacher from Hawaii with glowing youthful skin paired with her wildly curly grey hair – my hero. As in the hair club for men, owner spokesman, Marie is the best advertisement for the efficacy of her products.
The bottle is intended for fifteen treatments over 30 days. I ended up getting about two months out of it and I used it almost every day. I also put on my hands. Unfortunately I put on the back of both hands (duh!) because I would have liked to see if there was a difference.
Thoughts: I am 46, grew up in a bikini in Hawaii and Southern California and then every chance I got when I moved up to Northern California, so my skin could be considered "tragic," by my fair-skinned, flawless skin sisters, hence I wasn't expecting to see Natalie Portman looking back at me in the mirror after a month. I do however think I see a slight difference from when I started using the product. To be fair, this could be because I have actively cleansed by face and put on moisturizer, something I usually don't do. Mostly, I'm addicted to the process. Applying the serum is interesting – it smells a bit like beef jerky and it is green, it leaves a stiff coating on my skin, so I know it's there. In the morning, I wash it off with the MV cleanser and can see redness, this means something is happening.
What is happening?
According to Veronique applying the ingredient, they call CMBI Natural Marine Extract will activate fibrocytes (which are described as 'factory workers' that repair and renew skin) to produce collagen, elastin and hyalauric acid –these as every women over 40 knows are the buzz word solutions for aging skin. There are also bioactive peptides from algae and seaweed to nourish the skin and then ceramides to minimize dryness, creating a plumping effect to the skin.
Who else has tried it?
* Elle Magazine, listed it in their Lab Fab department as a very best ELLE Essential
* Style.com included this quote from Dr. Lewis, in their complimentary post about not only MVO but the Pacific Topical Marine Treatment.
Dr. Eric Lewis, the California-based cosmetic dermatologist with whom it was developed. "No other product on the market makes such a significant impact on your skin," Dr. Lewis says of the green-hued, food-grade elixir that actually increases your skin's number of fibrocytes, which are responsible for creating collagen, elastin, and hyaluronic acid, rather than just stimulating existing ones. The result is plumper, younger-looking skin, no injections required.
* WellandGoodNYC.com had my favorite write up titled, "Meet the natural beauty world's Creme de la Mer"
"What do the two anti-aging products have in common? La Mer's NASA-scientist-discovered "miracle broth" contains biofermented algae, and it inspired legions of women to slather mineral-rich seaweed on their skin. Like many traditional beauty products, however, La Mer contains petroleum-based moisturizers and other synthetics (mineral oil glycerin and isohexadecane), which give it a creamy, appealing texture (and possibly cause an allergic reaction or pore congestion)."
The writer's experience was positive after 45 days of using the treatment, here's her take.
"… Dr. Lewis explain it, Topical Marine Treatment stimulates the workhorse skin cells (called fibrocytes) in the dermis that produce collagen, elastin, and hyaluronic acid. Meaning 45-year old skin acts like it's 25 again. In my case, after 45 days using the treatment, my thin skin felt thicker (and my visible capillaries were harder to spot). My skin also lost that tight-and-dry feeling.
Dr. Lewis swears on his white lab coat that a 3-month course of Topical Marine Treatment (cost $750) is all you need to see in the mirror the skin you used to have. He says it's "more effective than peels and other $5,000 skin-rejuvenation gadgets" at his disposal, and waves around slides of skin biopsies as proof. (It's rare get this kind of intel from a beauty company.)
In this super-prestige category of beauty, it's good to know there are natural heavy-hitters to take on La Mer and their anti-aging ilk. Maybe we'll soon see them take over their counter space at Saks, too. "
A trial conducted by the company found that half of the 283 participants showed significant reductions of fine wrinkles and other improvements after using Pacific products for 30 days, and 100 percent showed improvement after three months.
Skeptics may find such statistics hard to believe, but Nadeau's own skin, wrinkle-free and cherubic at 64, presents a kind of compelling evidence of its own.
Currious? Head down to their downtown store, or order online. www.mvorganics.com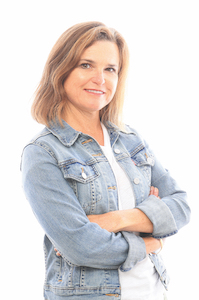 Mimi Towle has been the editor of Marin Magazine for over a decade. She lived with her family in Sycamore Park and Strawberry and thoroughly enjoyed raising two daughters in the mayhem of Marin's youth sports; soccer, swim, volleyball, ballet, hip hop, gymnastics and many many hours spent at Miwok Stables. Her community involvements include volunteering at her daughter's schools, coaching soccer and volleyball (glorified snack mom), being on the board of both Richardson Bay Audubon Center. Currently residing on a floating home in Sausalito, she enjoys all water activity, including learning how to steer a 6-person canoe for the Tamalpais Outrigger Canoe Club. Born and raised in Hawaii, her fondness for the islands has on occasion made its way into the pages of the magazine.