Treat your loved ones to these tokens of affection, created by designers and makers from Marin and beyond.
Fellow, San Francisco
Pour-over perfectionists will swoon over this kettle that is as attractive on the countertop as it is functional, offering variable temperature control, quick heat time and precision pouring.  
In this in-person class taught by Mon Rêve founder Pooneh Yamini, attendees learn how to make artisanal chocolate bonbons and hand-paint them with vibrant cocoa butter — perfect for gifting.
Made to order by designer and founder Stephanie Bodnar, this luxurious silk charmeuse robe with billowing French lace sleeves embroidered with copper polka dots just oozes romance. 
Toast your sweetie with this lovely brut bubbly boasting notes of citrus and dark cherry from family-owned Belden Barns, whose owners split time between Sonoma and San Anselmo. 
Gift your game-loving partner these whimsical vegan and gluten-free caramels; each morsel is a different flavor, including strawberry (Pinky), red peppercorn (Blinky), and cardamom and ginger (Inky).
Share your cheese obsession with your beloved at one of The Cheese School's in-person classes; learn how to pair cheeses with chocolate, sparkling wines and more, with killer views of the bay.
Whether you opt for traditional roses or something more unusual, you can't go wrong at this local shop, which sources all of its flowers from California and the West Coast.
Named for 1-year-old Isla Rose Citron, daughter of Sarah Hanson Citron, and granddaughter of Mark and Elizabeth Hanson, who are all cofounders of Bricoleur, this newly released sparkler is bursting with aromatic notes of white cherry, strawberry and rosewater.
---
More from Marin:
---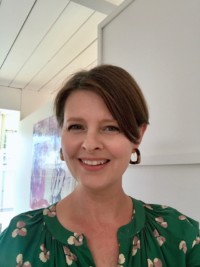 Lotus Abrams has covered everything from beauty to business to tech in her editorial career, but it might be writing about her native Bay Area that inspires her most. She lives with her husband and two daughters in the San Francisco Peninsula, where they enjoy spending time outdoors at the area's many open spaces protected and preserved by her favorite local nonprofit, the Peninsula Open Space Trust.