When Heidi Heller Spencer got engaged in the fall of 2020, yet another pandemic shutdown was looming, thwarting the couple's plans for a large wedding. Rather than wait for more favorable conditions, however, they opted for a smaller ceremony in May of last year, saving plans for a larger party for a later date. "Logistics were really difficult then," says Heller Spencer, who lives in San Francisco. "We got frustrated trying to plan something bigger, so we just decided to get married with only our immediate family attending." 
Micro weddings like Heller Spencer's — intimate affairs with fewer than 50 guests — aren't new, however they've become much more mainstream during the pandemic. Brides recently surveyed their Instagram followers and found that 81% felt the pandemic had changed their expectations for their wedding, and 36% reported having tied the knot during this time. These couples' wedding day may have been unlike what they originally envisioned, but for many, including Heller Spencer and her husband, the intimate event ended up exceeding expectations. 
"It wasn't the wedding that I had thought I wanted, but ultimately, it was an amazing experience to have an intimate event and get to spend the whole weekend with our families," she says. "Not only was it less stressful because of Covid-19, but having a small wedding put less stress on the actual day."
Although Covid-19 conditions have improved considerably since Heller Spencer got married, the small wedding trend, say many wedding industry experts, is likely to continue. "During the pandemic, many couples circled back to what's truly important about a wedding — making a commitment in front of the most important people in their lives and having a celebration to commemorate the milestone," says Stacey Dillon, founder and principal curator of Fairfax-based 38north Design Co., which specializes in planning weddings in Marin County. "We see the smaller, more intimate wedding growing in popularity in 2022."
Interested in tying the knot with an intimate event? Here, the experts weigh in on what you need to know about planning a micro wedding. 
The Pros and Cons
Micro weddings generally cost less than larger weddings, are usually easier to plan and tend to allow more flexibility in venue choice — not to mention offering the bride and groom more time to interact with each guest. But is a micro wedding right for you? Discuss your priorities for the day with your partner when making the decision, advises Susan Cordogan, owner and founder of Big City Bride in Chicago, which plans weddings in the Windy City, as well as in destinations around the world. "If you envision a party, then a micro wedding might not be for you, as it takes a certain number of guests to energize a dance floor," Cordogan says. "But many people suffer from anxiety, and sometimes the idea of standing in the spotlight all day in front of everyone you know is just too much. Know yourself and choose a wedding that will allow you to be joyful throughout the experience."
For many couples, the decision is influenced most by the guest list. "If you only have a few close family members and friends you would like to invite, then a micro wedding is a perfect fit for you," says Sasha Krassovsky, weddings specialist and catering manager at the InterContinental Mark Hopkins San Francisco, which offers several micro wedding venues and packages. Just make sure to stick to your head count, cautions Dillon. "If you're not 100% sold on a smaller wedding, you can have accidental guest count creep," she says. "And when you bump up the count after you've started selecting vendors, you can end up spending a lot more." 
In the end, however, the decision should come down to identifying how you want to celebrate your commitment, stresses Dennis and Jaime Viera, the husband-and-wife team who own Rohnert Park-based Viera Photographics and micro wedding planning company Our Little Wedding. "The defining factors for us include a focus on good food, good people and a beautiful location rather than tons of decorations, ice sculptures, glass dance floors, custom wedding logos, 20 bridesmaids and ice cream carts — it can become something way beyond celebrating the love between two people," Jaime says. "When the guest list is small, you can spend more time with each of your guests, making them feel welcome and adding a depth of connection that is hard to find at a larger event."
Money Matters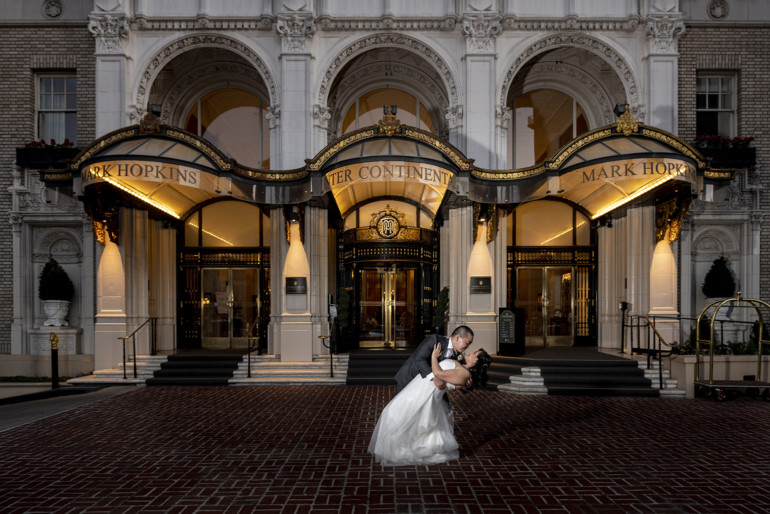 Most micro weddings tend to be less expensive than their larger counterparts. At the InterContinental Mark Hopkins San Francisco, for example, Krassovsky estimates that couples spend anywhere from $3,000–$10,000, depending on their decor, floral and entrée selections. "Most likely, you would be able to have everything on your wish list and still save some money left over to put toward a down payment on a home or honeymoon," she says. 
There are plenty of ways for couples to save money when planning a micro wedding. "We've had couples choose an unconventional date or time for their micro celebration, such as a weekday or Sunday morning," Cordogan says. Another way to save: Opt for an all-inclusive "pop-up wedding" package, with other couples getting married at the same venue on the same day. "With an intimate wedding, you still pay the same rental fee for the venue, the ceremony, florals, the DJ," she says. "But if you shorten the length of the event and switch up the activities, you can still have the amazing Pinterest-style decor, but instead of the traditional flow, the focus becomes the intimate ceremony followed by a champagne toast, small bites and cake along with a portrait session, all spanning 90 minutes to two hours." 
Create a wish list when developing your budget to establish priorities for how the money will be divvied up, advises Dillon. "Without a wish list, you may end up accidentally spending money on elements or vendors that you book first, just because you're following a checklist," she says. With fewer wedding guests, couples can also choose to splurge on the things that really matter to them, like a five-course meal with a private chef or a mid-week "wedcation" experience. "You get more 'wow' for less wallet with a small wedding," Dillon says. 
Choosing a Venue
"The best intimate venues are those that work without needing a ton of decor, as well as feel cozy for the smaller group," Dillon says. "The Outdoor Art Club in Mill Valley is one of the venues that works beautifully, as the architecture and gardens are decor in themselves."
Get creative when brainstorming where you want to celebrate your wedding day — the smaller guest count opens up many more venue options. "Why not a bowling alley, a luxury vacation rental, a café or a botanical garden?" Jaime suggests. "We get a lot of requests for redwoods in Big Sur, which is a beautiful setting, but we like to make our clients aware of the full range of possibilities. There are many locations that people don't think about — Mendocino is one of my favorites, and there are also redwood parks in Marin, Berkeley and Sonoma that we like to suggest."
Heller Spencer and her husband chose to hold their micro wedding ceremony at Slide Ranch, located just north of Muir Beach. "We wanted to do something outdoors, a little bit for safety but also because that's just where we would rather be," Heller Spencer says. "We bike around that area a lot, so Slide Ranch felt the perfect spot right on the coast."
For a truly personal experience, you can also hold your wedding at your own home. "Whether it's a transformed living room or a beautiful backyard tent, the comfortable setting of home can be perfect for a relaxed event with no end time," Cordogan says. Regardless of where you decide to hold your wedding, keep the energy flowing by moving to different spaces for each segment of the event — the ceremony, cocktails and reception, she advises.  
Adding a Personal Touch
Small celebrations present countless opportunities for personalization without much added effort or expense. For example, creating an Instagram-worthy tablescape featuring a favorite color-scheme, exotic florals, napkins embroidered with guests' names and unique flatware is easier to pull off when planning an intimate wedding than a larger event. "Maybe the couple likes to travel a lot and have collected memorable trinkets that they would like to add into the decor," Krassovsky says. "Having a smaller guest list also allows the opportunity to curate a more personalized thank you gift for each of your guests."
Ultimately, micro weddings should incorporate what means most to each couple — however they decide to express it. "The classic format of ceremony, cocktails, dinner and dancing isn't one size fits all," Cordogan says. "If you're choosing to have a micro wedding, it's because you don't want the big traditional wedding, so it's okay to do something completely different. Have fun with it and think out of the box!"
---
More from Marin:
---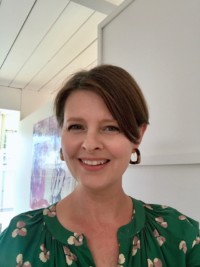 Lotus Abrams has covered everything from beauty to business to tech in her editorial career, but it might be writing about her native Bay Area that inspires her most. She lives with her husband and two daughters in the San Francisco Peninsula, where they enjoy spending time outdoors at the area's many open spaces protected and preserved by her favorite local nonprofit, the Peninsula Open Space Trust.