Peanut butter and jelly, bacon and eggs, milk and cookies. All classic, comfort pairings we love to fall back on. And there's another big one — wine and cheese. We talked to three local women winemakers to get the scoop on their favorite combos.

Gardeners play a part in the fight against global warming. Gardens contribute oxygen, store carbon in the soil and add to animal and plant diversity. But gardeners can step it up even more with sustainable practices that further reduce greenhouse emissions, save water and money, and lessen the environmental footprint.

Pincha Mayurasana (pin-cha my-your-AHS-anna) or Feathered Peacock Pose is an arm balance that can teach us a lot more about ourselves than arms strength. Falling out of poses is something that happens in yoga. It might happen when you try a new pose you have never tried before or when you try to do a pose that is beyond your current strength or balance ability. A yoga practice is not about perfecting poses, it is about moving and challenging your body. If you never fall out of a pose, it's likely that you aren't challenging yourself due to a fear of failure.

Jan Wahl is a lifelong movie buff as well as a producer, director, TV and radio broadcaster, and showbiz historian. She has won two Emmy Awards, is a longtime active member of The Directors Guild of America and reviews movies for KCBS All News Radio and KRON TV. Here she shares some of her favorite films from last year.

Changing Places founder and president Margaret Fearey Walsh and her award-winning team offer wise advice to help us survive and thrive while we stay at home.
---
How to Help
There are so many local businesses that need your help right now. For more ways to support them, go here.
---
For more on Marin: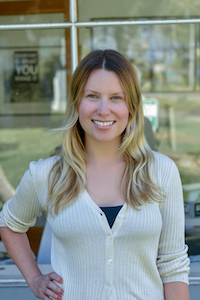 Kasia Pawlowska loves words. A native of Poland, Kasia moved to the States when she was seven. The San Francisco State University creative writing graduate went on to write for publications like the San Francisco Bay Guardian and KQED Arts among others prior to joining the Marin Magazine staff. Topics Kasia has covered include travel, trends, mushroom hunting, an award-winning series on social media addiction and loads of other random things. When she's not busy blogging or researching and writing articles, she's either at home writing postcards and reading or going to shows. Recently, Kasia has been trying to branch out and diversify, ie: use different emojis. Her quest for the perfect chip is never-ending.