Trikonasana (tri-ko-NAH-se-na), Triangle Pose, is a common pose done in many yoga classes. This pose opens the hips, chest and shoulders, stretches inner thighs, hamstrings and organs, strengthens legs and neck, lengthens the spine and aids in digestion. It's an obvious name for the pose as you are making the shape of a triangle.
It is day-who's-counting and we're in a funk. Sure, "Tiger King" was a wild ride to binge-watch while we shelter-in-place, but it got pretty dark. "Ozark," and our crush Jason Bateman, are back but the grey overtones—and all of the murder—don't lift spirits. And during this dire time, we need to grasp happiness wherever we can, and in doing so, it may improve our mental health, too. "Find something to laugh or smile about every day," therapists at The Family Institute at Northwestern University recommend, as a realistic way to improve mental health. So, to lighten the mood, we searched for the most uplifting and feel-good movies and shows to stream right now. Most of our picks serve up some serious nostalgia too, so it will bring back memories of a coronavirus-free time.
If the nationwide shortage of flour and active yeast are anything to go by, America's new favorite pastime is baking. And who can blame us, really? It's cold, we are locked inside and what is more comforting than the smell of freshly baked goods? We've rounded up some of the best recipes on the internet for your baking pleasure.
Today is the last day National Poetry Month and, if you haven't already, now is the time to get kids involved. While there are tons of ways to celebrate, it's all about finding the right thing for you (or your kids in this case). But don't think poetry is just complicated Shakespearean sonnets or lofty ramblings by William Blake  — Dr. Seuss made poetry lovers out of all of us from a very young age.
Gardeners know that dirt is and should be treated like, well, dirt. We also know that dirt is not synonymous with soil, and it is typically what winds up under fingernails and what's tracked in by shoes — essentially dead soil. Soil, on the other hand, is a living ecosystem and we should give it the reverence it deserves because we know that healthy soil produces vigorous leaves, healthy crops and an abundance of flowers. With that said, here are top ways to boost your soil and reap the benefits.
---
How to Help
Let the natural world inspire you to support organizations committed to conservation and preservation. Check out our Better List to find a deserving nonprofit fighting for a cause you're passionate about.
---
For more on Marin: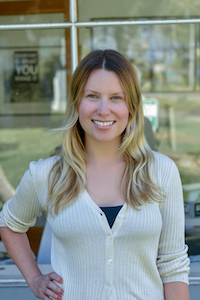 Kasia Pawlowska loves words. A native of Poland, Kasia moved to the States when she was seven. The San Francisco State University creative writing graduate went on to write for publications like the San Francisco Bay Guardian and KQED Arts among others prior to joining the Marin Magazine staff. Topics Kasia has covered include travel, trends, mushroom hunting, an award-winning series on social media addiction and loads of other random things. When she's not busy blogging or researching and writing articles, she's either at home writing postcards and reading or going to shows. Recently, Kasia has been trying to branch out and diversify, ie: use different emojis. Her quest for the perfect chip is never-ending.