As dependable as the ruddy duck's annual habitation of Richardson Bay in the fall, early spring marks the migration of hundreds of heat-seeking Marin residents to Scottsdale, Ariz. Their destination: Scottsdale Stadium, home to the Giants spring training. Known as the "Cactus League," spring training consists of 10 teams playing in 12 stadiums throughout the state mostly during the month of March. Luckily for Giants fans, the Arizona stadium the team plays in is considered one of the state's best, and the shopping, restaurants and warm-weather activities, such as golf, make Scottsdale an ideal venue.
Giants fan and Ross resident John Battelle would agree; he has taken his son Ian there for the past 10 years. From December 21, the shortest day of the year, Battelle counts the days until spring training begins, when he can head east to bask in baseball glory. "Scottsdale Stadium is like a shrine to baseball," he says. "If you are a lukewarm fan of the sport, the beauty and intimacy of the stadium will turn you into a devoted fan for life."
This season — the Giants' 56th in Scottsdale for spring training and the 29th at Scottsdale Stadium —the six-time World Series champions take the field and begin Cactus League spring training on March 3. Last year, more than 160,570 people ventured out to the desert to see 17 Giants "home" games there — that's nearly 9,500 people per game.
What's the Draw?
The fans' annual trips often start on a whim. It's a case in point for Tiburon native Kris Werner, who back in 1999 took advantage of a Southwest round-trip fare for less than $100. "For several years, my bar bill was more than the plane fare," she says. While accessibility to low fares inspired her first trips, she's continued going even as airfares increased because of the fun atmosphere in town and the closeness to the players she wouldn't get at larger ballparks.
A few years ago Werner witnessed a young Buster Posey fresh out of Florida State deflect insults from a fan accusing him of being "the worst draft pick" the Giants ever made. After hitting a ball over the center field wall for a home run, Posey crossed home plate and just looked toward the direction of the comments and walked into the dugout. "I realized at that point Posey had a lot of class for such a young man," she says.
Battelle remembers the buzz around Posey that same year, but more importantly he recalls a chance encounter with Larry Baer, the team's owner. "Everyone just buys general admission tickets and seat-surfs throughout the game," he says. "I happened to sit right next to Larry Baer and ended up casually chatting with him for a few innings; it was definitely a highlight."
Tips for a Smooth Visit
Werner, who's been going to spring training for 14 years, suggests buying your tickets the day they go on sale. "It used to be that you could walk up to the ticket booth the day of the game," she notes, "but those days are gone. Go during the week and go early before the game." Also, because stadium food can be expensive and not that nutritional, eat lunch before going to the game. She also suggests taking an umbrella with you, dressing in layers. "We've had snow, rain and near 100-degree heat!" she says, "so bring towels to sit on — the plastic seats can get hot or cold — and pack your wallet with lots of money; beer is not cheap inside the stadium."
The Battelles usually stay at The Saguaro (formerly the Mondrian), so they can just walk to the park. "The games don't start until 1 o'clock, but we like to hang out on the grassy slope and watch them practice," he says. "Ian has collected many game balls this way, including one a then-rookie nicknamed Panda tossed right to him."
Mike Shumann, a veteran Bay Area ABC News sports reporter who has been covering Giants spring training for 20 years, also recommends heading to the field before the game. "If you want to avoid huge crowds," says the Mill Valley resident, "go before the games start. The players have more time for the fans and are more relaxed."
Shumann says he has almost as much fun off the field. A favorite spot of his for dining is Don & Charlie's restaurant, because it is filled with baseball memorabilia. He also raves about the corn bread at Banderas, a steak house also in Old Town. Another Old Town favorite of his is Los Olivos, which Shumann says has "real Mexican food as well as a great tequila bar." The place to be seen these days, he says, is Ra, a sushi spot in Old Town.
Werner enjoys checking out the other area stadiums during her weeklong stay. "The Brewers' stadium in Maryvale has the nicest fans and people working there," she says. And although she's always decked out in Giants gear, Werner doesn't get heckled. "I think the Milwaukee Brewers fans are just happy to be in the warm weather of Phoenix, because they always hoot and holler when they announce it is 40 degrees back home in Wisconsin."
Spring training lasts about six weeks starting in February, and the Cactus League (which takes place entirely in Arizona) features the Giants and nine other teams. Other professioal teams go to sunny Florida, where players lace up for the Grapefruit League.
Where to Stay
The Phoenix/Scottsdale area has a plethora of hotels and resorts at varying price points. Here are our picks with spring training in mind.
• The pet-friendly Chaparral Suites in Scottsdale offers an airport shuttle from 6 a.m. to 10 p.m. and a cooked-to-order breakfast. From $249, chaparralsuites.com
• For those who want the party to continue after the game ends, Hotel Valley Ho offers a signature guest room, VIP access to the property's nightclub and breakfast at the in-hotel restaurant ZuZu. From $249, hotelvalleyho.com
• Radisson Fort McDowell Resort's "Hit One Out of the Park" package includes vouchers for two in-stadium beef hot dogs and two beverages, a souvenir bag with baseball goodies and deluxe accommodations. From $249, radissonfortmcdowellresort.com
• To celebrate the opening of The Saguaro and Arizona's centennial year, the property is offering a price of $100 per room for the first 100 reservations each week until March 1. From $239, jdvhotels.com/hotels/saguaro
• The "Truly Boulders" package at The Boulders includes a daily $15 per adult breakfast credit to be utilized on site, complimentary valet parking and access to the resort's Golden Door Spa fitness facilities with unlimited fitness classes. From $339 (other packages are available), theboulders.com
• The "Spring Training" package at W Scottsdale includes a W Scottsdale–branded baseball cap, a box of Cracker Jacks, a bag of peanuts, two-for-one spring training tickets, and complimentary transportation to and from Scottsdale Stadium. From $339, wscottsdalehotel.com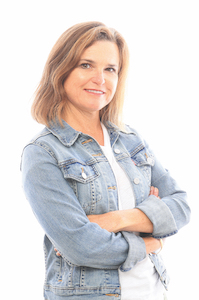 Mimi Towle has been the editor of Marin Magazine for over a decade. She lived with her family in Sycamore Park and Strawberry and thoroughly enjoyed raising two daughters in the mayhem of Marin's youth sports; soccer, swim, volleyball, ballet, hip hop, gymnastics and many many hours spent at Miwok Stables. Her community involvements include volunteering at her daughter's schools, coaching soccer and volleyball (glorified snack mom), being on the board of both Richardson Bay Audubon Center. Currently residing on a floating home in Sausalito, she enjoys all water activity, including learning how to steer a 6-person canoe for the Tamalpais Outrigger Canoe Club. Born and raised in Hawaii, her fondness for the islands has on occasion made its way into the pages of the magazine.