Celebrity home watchers might have remembered the buzz back in 2010 when Cher sold her-not-so-humble Hualalai hale to Bob Parsons of Go Daddy fame for nearly nine million dollars. Well, if you missed it then, you're in luck because it is back on the market with a special offer for the buyer. One of the fun parts of doing "research" in Hawaii is touring these types of properties, sitting in the chaise lounges and possibly stepping into the outdoor showers, imaging how I would live in such a home. I'd like to think it's all fodder for my next (much more modest) house project.
Nearly a decade after the hubbub of Cher's Hawaiian getaway sale, the home is mostly as it was when Cher purchased the three-quarter acre lot in 2004 for $2,900,000. She then built the 8,821 sq ft property which includes a main house surrounded by five individual free-standing bungalows – four with bedroom suites and the fifth with a media room and bar.
For a cool $11 million, you could be the third owner of this home on La'ueki Street in the Hualālai Resort. But this offer has a twist that I thought was pretty unique and worthy of sharing with our readers. As a closing gift, Parsons is throwing in a PXG experience at Scottsdale National Golf Club located in Scottsdale, AZ. To breakdown this experience for potential buyers, they would get two nights' at the Four Seasons Scottsdale, two custom sets of 14 PXG clubs, bags, two days of golf and a hosted dinner at SNGC.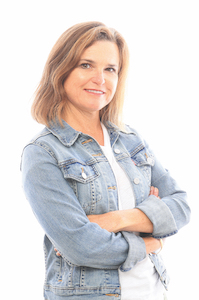 Mimi Towle has been the editor of Marin Magazine for over a decade. She lived with her family in Sycamore Park and Strawberry and thoroughly enjoyed raising two daughters in the mayhem of Marin's youth sports; soccer, swim, volleyball, ballet, hip hop, gymnastics and many many hours spent at Miwok Stables. Her community involvements include volunteering at her daughter's schools, coaching soccer and volleyball (glorified snack mom), being on the board of both Richardson Bay Audubon Center. Currently residing on a floating home in Sausalito, she enjoys all water activity, including learning how to steer a 6-person canoe for the Tamalpais Outrigger Canoe Club. Born and raised in Hawaii, her fondness for the islands has on occasion made its way into the pages of the magazine.