In a tribute to Hawaii's rapidly evolving food scene — and the cultural influences at its roots — former chairman of the Hawaii Restaurant Association (and owner of Tiki's Grill & Bar) Bill Tobin has penned a new book. Food to Write Home About: Hawaii is told through highly personal letters from Tobin to his mom in rural Nebraska, as he explains how he fell in love with the islands through the flavors revealed to him there. What began as a four-year stint on the islands for college turned into a life in the restaurant business, marriage, and three children, all because he couldn't escape the allure of Hawaiian fare. Here are a few of Tobin's top picks for those bound for paradise.
"Senia in Chinatown is both the newest restaurant on Honolulu's red-hot dining scene and the most highly anticipated. Chef and co-owner Chris Kajioka has been making waves for his elegant, wildly composed platings and ingredients sourced from around the globe. He's partnered with Brit Anthony Rush (Fat Duck, Per Se), whom he worked with at Keller's French Laundry in Yountville."
"Mark Noguchi is a local Oahu chef who really cooks in a manner that tells a great story. In the chapter of my book on Noguchi, he discusses how studying hula and ancient Hawaiian chanting and dance is what influenced his cooking style. He draws from the roots of Hawaii, while adding a communal aspect to eating. If you can experience his food, you should."
"A lot of people saw Lee Anne Wong shine on the very first season of Top Chef. But for the last few years, she's been hiding out in a little cafe in Kaimuki, churning out the most spectacular breakfasts to locals and in-the-know diners on Oahu. Everything on her menu shines, which would explain the daily lines around the block to snag a table. From her Coffee and Doughnuts to French-inspired omelets to her special dumplings of the day, you can't go wrong here."
"I'd be remiss not to include my chef, Ronnie Nasuti, who transformed Tiki's Grill & Bar a few years ago with a really diverse, local-inspired menu. Besides the killer ocean views and energetic bar scene, people love the care Ronnie puts into seemingly simple dishes, like guava-braised baby back ribs, coconut shrimp, miso butterfish or lilikoi glazed duck."
This article originally appeared in Marin Magazine's print edition with the headline: "Food Notes".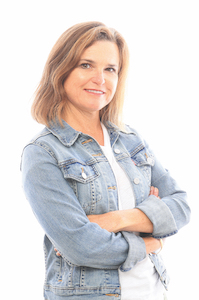 Mimi Towle has been the editor of Marin Magazine for over a decade. She lived with her family in Sycamore Park and Strawberry and thoroughly enjoyed raising two daughters in the mayhem of Marin's youth sports; soccer, swim, volleyball, ballet, hip hop, gymnastics and many many hours spent at Miwok Stables. Her community involvements include volunteering at her daughter's schools, coaching soccer and volleyball (glorified snack mom), being on the board of both Richardson Bay Audubon Center. Currently residing on a floating home in Sausalito, she enjoys all water activity, including learning how to steer a 6-person canoe for the Tamalpais Outrigger Canoe Club. Born and raised in Hawaii, her fondness for the islands has on occasion made its way into the pages of the magazine.