HAVING A HARD TIME getting into Liholiho Yacht Club, State Bird Provisions or Commonwealth in San Francisco? Consider an October trip to Oahu for the Hawaii Food and Wine Festival, where chefs from those hot spots will be serving up handheld snacks for all to enjoy. Ravi Kapur of Liholiho Yacht Club offers a locally inspired dish at the Urban Luau on October 26. You'll sample bites from Jason Fox of Commonwealth and Stuart Brioza and Nicole Krasinski of State Bird Provisions at the Hawaiian Convention Center on October 28. The three-weekend festival also features returning Bay Area chefs Nancy Oakes (Boulevard, S.F.), Charles Phan (Slanted Door, S.F.) and Martin Yan (Yan Can Cook, San Mateo) along with event hosts Roy Yamaguchi and Alan Wong and more than 100 other internationally renowned culinary personalities. Here we speak with three participating chefs.
Jason Fox
How often have you been to Hawaii? This will be my fourth time going out there.
Where do you like to stay? I have really enjoyed the north shore of Kauai and on Oahu, I like Ko Olina.
Favorite Hawaiian ingredients? The abalone from the Big Island is amazing, as well as hearts of palm, and the large array of local seaweeds.
Restaurants to try? I am excited to go back to Ethel's, a hole-in-the-wall restaurant by the Honolulu airport serving great Hawaiian food, and Town, Pig and the Lady, and Mud Hen Water restaurant.
Ravi Kapur
How often have you been to Hawaii? I grew up on Oahu, and much of my family now lives on Maui. I don't get back to Oahu as often as I would like.
Where do you like to stay? We always stay with aunties and uncles depending on which island. It's all about hanging on the lanai, eating and talking story.
Favorite Hawaiian ingredients? Kukui nut, apple bananas and taro.
Restaurants to get back to? Ono's and Helena's on Oahu. Pipikaula, luau stew and lau lau at Helena's and kalua pig and everything at Ono's.
Nicole Krasinski and Stuart Brioza
How often have you been to Hawaii? Stuart went to Hawaii every summer as a kid and we have been many times together. We love it so much we were married on the Big Island. This is the first time being there for the Hawaii Food and Wine Festival.
Where do you like to stay? With our friends at Wailea Agricultural Group, on their beautiful hearts-of-palm farm on the Big Island.
Favorite Hawaiian ingredients? We like hearts of palm and macadamia nuts.
Restaurants to try? Ma'Ona Musubi, for the Japanese-style musubi, in downtown Honolulu.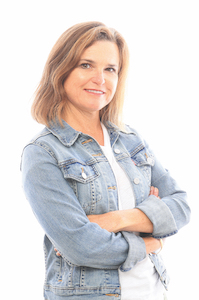 Mimi Towle has been the editor of Marin Magazine for over a decade. She lived with her family in Sycamore Park and Strawberry and thoroughly enjoyed raising two daughters in the mayhem of Marin's youth sports; soccer, swim, volleyball, ballet, hip hop, gymnastics and many many hours spent at Miwok Stables. Her community involvements include volunteering at her daughter's schools, coaching soccer and volleyball (glorified snack mom), being on the board of both Richardson Bay Audubon Center. Currently residing on a floating home in Sausalito, she enjoys all water activity, including learning how to steer a 6-person canoe for the Tamalpais Outrigger Canoe Club. Born and raised in Hawaii, her fondness for the islands has on occasion made its way into the pages of the magazine.