HERE'S A FUN fact. If you live here in Marin and love food, wine and the state of Hawaii, there is a namesake connection that can be made to our 50th state. Don Francisco de Paula Marin is credited with planting the first crops of many local island mainstays in the early 1800s. Marin reportedly escaped service in the Spanish navy by jumping ship in San Francisco, eventually ending up on the shores of Oahu in the 1790s.
Trained as a horticulturist, Marin immediately found himself serving King Kamehameha as business adviser, bookkeeper and gardener. A jack-of-all-trades, he reportedly introduced the olive, prickly pear cactus, tamarind, peach and grape and was also responsible for cultivating the islands' first crops of coffee, pineapple, mango and cotton, for locally brewing the first beer, and for being the first person in Hawaii to distill sugar into rum. But actually, he is best known for his vineyards — he produced the first wine in Hawaii. Vineyard Boulevard in Honolulu was named so because it cut through Marin's orchard.
Fast-forward 200 years and we find that Señor Marin's crops have made their way into what we now know as traditional Hawaiian cuisine. With that influence in mind, we asked foodie-minded locals for their favorite culinary places on each island.
Big Island of Hawaii
Expert: Cody Kawamoto
Cody Kawamoto's curiosity and deep appreciation of Hawaii's food culture started when he was a child in Pahoa, hanging out with his grandmother. "I miss her a lot and often think of her," he says. "She would be so thrilled to see our Instagram feeds full of food pictures, and it would have been fun to take her to some of the new places I've discovered." It was his early introduction to all sorts of Japanese foods, such as sashimi, nishime (vegetable stew with pork or chicken) and niboshi (dried baby sardines) over rice, that sparked his still-ongoing drive to find the next best dish.
BEST AUTHENTIC HAWAII EXPERIENCE
"I would say Merriman's, opened by Peter Merriman, one of the original Hawaii Regional Cuisine chefs, would be my first choice. I always love seeing what the restaurant is serving for the daily fish specials, what the fisherman caught and the creative use of locally sourced produce featured as the ingredient of the day."
FAVORITE HOTEL DINING
"With its beautiful setting, Brown's Beach House at the Fairmont Orchid is one of my favorites. I really like how chef Matthew Schaefer adds a twist to local dishes and uses island-sourced seafood, meats and boar."
MALASADAS GO-TO
"If you are driving to the volcano from Waimea or a hotel in Kohala, Tex's Drive-in along the Hamakua Coast is great. Tex's serves up a more doughy malasada, which I prefer — a great grab-and-go."
SUSHI
"My favorite is Sensei Sushi and Seafood in the Queen's Market Place. Besides the fact my brother Cole works there, (I like that) they have a great selection and good prices — especially the early-bird specials. I really like the panko-crusted ahi sashimi roll — the roll is deep-fried; you have the crunch of the panko with the smooth texture of the ahi. "
LUAU OR EVENT DINING
"The Mauna Kea Beach Hotel has been doing a luau for decades — they've got it down. One of the best parts for me is talking to the longtime staffers who have been there for years — it's amazing how they can remember returning guests."
LUNCH SPOT BETWEEN THE AIRPORT AND KOHALA COAST
"Local comfort food at its finest can be found at the Hawaiian Style Cafe at either of its two locations in Waimea or Hilo. They have all kinds of plate lunch options: Korean chicken, kalbi ribs, hamburger steak, or for the person who can't decide, they offer a make-your-own mixed plate. I order the corned beef hash, two eggs and fried rice and a side of pancakes. The pancakes are huge."
LUNCH SPOT ON THE WAY TO THE VOLCANO
"No question, Kawamoto Store on Kilauea Avenue. I think we have the best local okazuya restaurants here on the Big Island, and this one is my favorite. You really can't go wrong; nori-maki sushi, shrimp and vegetable tempura and nori chicken are a few favorites. I would recommend going early; the restaurant is almost wiped out by noon."
FAVORITE MOM-AND-POP SPOT
"Two Ladies Kitchen in Hilo has possibly the best mochi in the islands — the strawberry mochi is the best (large fresh juicy strawberry coated with azuki bean and wrapped in mocha). I would call ahead and preorder. And at the Manago Hotel just south of Kona, it feels like you are eating in your grandparents' dining room. They cook pork chops in these 80-plus year-old cast-iron skillets."
IT'S A CHAIN THAT'S ACTUALLY REALLY GOOD
"Who doesn't like Zippy's? The zippac bento and the zipmin, their version of a wonton min, are great when you're in need of local comfort food. And Roy's is where you would take someone out for a special occasion. The menu varies from location to location; the sushi and fish dishes are excellent, but I believe every location has the chocolate soufflé, such a classic."
SUNSET MEAL
"So many choices. Lava Lava Beach Club, right on the sand, is pretty nice, but then Kona has great poke places like Umeke's off Alii Drive or da Poke Shack. Pick up a pound and sit on the beach."
UP-AND-COMING CHEFS
"I really like what brothers Mark and Tedd Pomaski, chefs/owners of Moon and Turtle, are doing in Hilo — smoky sashimi, eggplant pork belly and homemade egg noodles. And then chef Ippy Aiona of Three Fat Pigs, a gastropub, specializes in pork dishes like the 40-hour pork belly."
FAVORITE ISLAND INGREDIENT
"My grandmother introduced me to sashimi at an early age. There's nothing better than fresh Big Island–caught ahi, sashimi, poke or even pan-fried fish. I love the summer and lychee and mango season. My neighbors and relatives were always willing to share lychee and mangos; they are so sweet and tasty on a hot summer day. I've also noticed the rise of local farmers' markets like Waimea Town Market and Hilo's Farmers Market."
---
Maui
Expert: Charlene Kauhane
Charlene Kauhane (pictured with chef Alex Stanislaw) is native Hawaiian with a touch of Chinese, Portuguese, Scottish and German. Born and raised in Kaneohe, Oahu, in a large but close-knit family, she says her fondest memories center around parties with tables full of food prepared at home and by family and friends, important celebrations at the top restaurants in Waikiki or Chinatown, and weekends spent driving around the island in search of the yummiest food from neighborhood diners, roadside vendors or bakeries. For more than 18 years, she has lived on Maui and is actively involved with the island's agriculture industry as well as tourism and hospitality. Through her job she is exposed to the latest chefs and restaurant trends, and having grown up in Hawaii, she knows all the best local dives and diners. Her Facebook feed is full of her latest finds, and she has just started to dabble on Instagram.
BEST AUTHENTIC HAWAII EXPERIENCE
"Maui's weekly Friday Night Town Parties in Wailuku, Makawao, Lahaina and Kihei, and annual events like the Grand Taste at the Maui County Agricultural Festival, where you'll find food booths run by Maui nonprofits and youth organizations cooking family recipes of smoked meat, chow fun, lau lau, kalua pig and poke and acai bowls. Grand Taste is definitely an authentic Hawaii experience, set on the luau grounds at Maui Tropical Plantations in Wailuku. For a stand-alone restaurant with the best authentic Hawaii experience, I would pick Mama's Fish House in Kuau."
FAVORITE HOTEL DINING
"There are so many top restaurants at Maui's hotels and resorts, and many of them are run by Maui's next-generation chefs, like Sheldon Simeon at Migrant at the Wailea Marriott Resort, Michael Lofaro at Humuhumunukunukuapua'a at the Grand Wailea, Zach Sato at The Restaurant at Hotel Wailea and Gevin Utrillo at Japengo at Hyatt Regency Maui Resort & Spa. Currently, my favorite hotel dining is Kaana Kitchen (kaana means to share) at the Andaz Maui at Wailea. Having grown up in Hawaii, I'm naturally drawn to menus with dishes served family style and restaurants that focus on local, fresh ingredients. Kaana Kitchen organizes its menu with options under several categories: fish, classics, upcountry and butcher's block. Another reason I enjoy Kaana Kitchen is because I can eat breakfast, lunch or dinner there, and the chefs are committed to food quality at every meal. I especially love the breakfast menu with its made-to-order eggs, pancakes and waffles, breakfast meats, gluten-free baked goods, fruits cut to order, and smoothies and green drinks."
MALASADAS GO-TO
"Home Maid Bakery, opened in 1960 under the guidance and tutelage of Joseph and Monica Kozuki, is known as the 'Home of the Crispy Manju.' The malasadas are sold piping hot, made daily from 5 to 10 a.m. and 4 to 10 p.m. Traditional malasadas are unfilled donuts without a hole, fried in hot oil and rolled in granulated sugar. Home Maid also offers cream-filled malasadas that are lightly dusted in powdered sugar."
SUSHI
"Easy: Nuka in Haiku. Everything at Nuka is fresh, especially the sushi. I love the neighborhood setting and reasonable price point."
LUAU OR EVENT DINING
"If I had to choose one I'd make a reservation at Old Lahaina Luau, the original luau on Maui, which has set the standard and continues to excel in all areas of hookipa (hospitality), entertainment, food and ambience. Everything is rooted in excellence with a firm commitment to Hawaiian culture."
LUNCH SPOT BETWEEN THE AIRPORT AND WAILEA
"Maui's only gourmet food truck, run by chef Kyle Kawakami, is Maui Fresh Streatery; it's open three days a week and parked in the Shell gas station on Kaahumanu Avenue. A former instructor at the Maui Culinary Academy at the University of Hawaii Maui campus, Kyle is committed to showcasing local ingredients and the island's multiethnic flavors. For example, his Maui Cattle Company Beef Heart Vietnamese Salad is both tasty and tender. Following a trip to Los Angeles and a late-night stop at In-N-Out Burger, Kyle immediately featured his own version of Animal Fries. He also features Spicy Gumbo Fries, Maui Cattle Company Braised Brisket Poutine and Italian Stallion Fries with crispy crinkle-cut potatoes, marinara, mozzarella, pepperoni crisps, Kumu Farms Italian parsley and a dust of parmesan. Other popular dishes include Chicken and Eggplant Parmesan, Pork Belly Bi Bim Bap and the Truffled Bacon Mac 'n' Cheese Melt made of homemade truffled four-cheese macaroni and crisp bacon, toasted in an S&J Bakery torta."
LUNCH SPOT BETWEEN THE AIRPORT AND KAANAPALI
"I love the handheld pies, Reuben sandwich and garlic french fries at Leoda's Kitchen & Pie Shop in Olowalu."
LUNCH SPOT IN HANA
"I never miss a chance to go to Hana Fresh, because the prepared food is made from ingredients grown in Hana on their organic farm. The protein is healthy, mostly fish. They do made-to-order smoothies, green drinks, salads, sandwiches and bentos."
FAVORITE MOM-AND-POP SPOT
"Born and raised in Hawaii, I have a special place in my heart for okazuya. Going on elementary school field trips, we would always stop at an okazuya to buy lunch. I have vivid memories of ordering chow fun, shrimp tempura, cone sushi, hash and fried chicken or a hot dog or hamburger patty. On Maui, my favorite spot is Ichiban Okazuya, located at 2133 Kaohu Street near the county and state office buildings in Wailuku. In the era of the plantations, okazuyas popped up to serve bachelor immigrants who needed to-go lunches to take to work in the fields. By far, Ichiban's most popular dish is chicken katsu — it is perfectly crunchy on the outside and moist inside. Other made-to-order dishes usually take five to 10 minutes to cook and include vegetable or shrimp tempura, mahimahi and salmon. Ichiban also has a variety of food ready to order once you walk in, like chow fun, beef broccoli, fish cake, hot dogs, shoyu chicken and more."
IT'S A CHAIN THAT'S ACTUALLY REALLY GOOD
"Roy's Kaanapali is my favorite for consistency, quality and taste. While it has favorite dishes from the early years it also adds a lot of dinner specials. The staff at Roy's goes the extra mile to make special occasions fun for couples or families."
SUNSET MEAL
"I enjoy dining at Hula Grill Kaanapali's beach bar area with live music and in the dining room. The menu has everything for every craving. There's fish tacos, burgers, crab wontons, fresh catch, localicious salads and pizzas. A Peter Merriman/TS Restaurants partnership, it has a menu that reflects Merriman's use of local, sustainable fish, beef from Maui and Hawaii island, and produce from all islands. The sunsets at Kaanapali Beach Resort and Puu Kekaa are spectacular."
UP-AND-COMING CHEFS
"There are quite a few: Sheldon Simeon at Migrant, Isaac Bancaco at Andaz Maui at Wailea, Jeff Scheer at the Mill House at Maui Tropical Plantation, Michael Lofaro at Humuhumunukunukuapuaa's at Grand Wailea, Chris Kulis and Brian Etheredge at Capische at Hotel Wailea, Ryan Luckey at Leilani's on the Beach, Jojo Vasquez at The Plantation House in Kapalua, Kyle Kawakami at Maui Fresh Streatery, and Gevin Utrillo at Japengo at Hyatt Regency Maui Resort & Spa."
FAVORITE ISLAND INGREDIENT
"Taro from Noohana Farm or Hoaloha Farm, breadfruit from Kahanu Gardens, Simpli-fresh or ONO organic farm, Maui Gold Pineapple and grass-fed ground beef from Maui Cattle Company. Yee's Orchard Golden Glow mangoes, papayas and apple bananas are grown in Kihei and sold at farmers' markets and grocery stores. The one ingredient I cannot live without is Hawaiian salt."
---
Oahu
Expert: Michael Shapiro
As editor of Hana Hou!, Hawaiian Airlines' inflight magazine, Michael Shapiro is exposed to the islands' hot spots as well as their holes-in-the-wall, the latter of which he seems to prefer. Born and raised in metro New York, Shapiro found himself in the islands via a teaching job, happened upon a beautiful local girl and settled in. Today Shapiro, said beautiful local girl and their daughter are on a never-ending quest to find the best poke, okazuya, mochi and shave ice on the island of Oahu.
BEST AUTHENTIC HAWAII EXPERIENCE
"It depends what you mean by authentic. If you mean local, then Highway Inn. If you mean Hawaiian, then Helen's."
FAVORITE HOTEL DINING
"For high-end, probably Orchid Room at Halekulani — luckily, I get meals comped there from time to time. And nobody does coconut cake like they do. For pure location, Plumeria Room at the Kahala Resort."
SUSHI
"When I have the cash and I'm feeling like I don't want to make my own decisions, the omakase menu at Sushi Sasabune; otherwise I go either to Tokkuri-Tei on Kapahulu or a little izakaya on King Street called Imanas Tei. I'm usually the only haole in the place."
LUAU OR EVENT DINING
"Skip the faux-Polynesian and just go to Duke's or Kani Ka Pila Grille on Waikiki Beach. Copious drinks and free (and good) Hawaiian music. Sundays at Duke's is a long-standing tradition for people who like to party on a school night."
LUNCH SPOT BETWEEN HONOLULU AIRPORT AND WAIKIKI
"No question, The Pig & the Lady in Chinatown. It's weird, but good weird."
LUNCH SPOT IN THE HALEIWA (OR NORTH SHORE)
"I like Kahuku Superette — foah da poke sista!"
FAVORITE SHRIMP TRUCK
"This might be nuts, but I've never stopped at a shrimp truck."
FAVORITE MOM-AND-POP SPOT
"For great Korean barbecue, I would say Willow Tree in Kailua — especially the kal-bi. And for dessert, the snowflake ice (it's a shave-ice-like treat invented in Taiwan, only better) at Frost City near the corner of King Street and University Avenue."
IT'S A CHAIN THAT'S ACTUALLY REALLY GOOD
"I would say Saigon Noodle House in Kailua — really cheap, really fast, great pho. Excellent for after a beach day on the windward side. Did I mention cheap?"
SUNSET MEAL
"Not sure about the meal, but you can't beat the sunset at Hula Grill (actually, the food's pretty good, too)."
UP-AND-COMING CHEFS
"I think most of the chefs I know about have already up and come, but Ed Kenney and Lee Anne Wong are two of my perennial favorites."
FAVORITE ISLAND INGREDIENT
"Easily opakapaka, or pink snapper. But I also get excited about sugarcane swizzle sticks in a mai tai, so my palate obviously got arrested at six years old."
---
Kauai
Expert: Marta Lane
In 2010 Marta Lane began writing the columns "Tastes of Kauai" and "On the Farm," which ran every week in MidWeek Kauai and The Garden Island newspaper, respectively. Her stories and restaurant reviews have also been published in AAA Hawaii magazine, in Edible Hawaiian Islands magazine, on the Hawaiian Airlines website and in HILuxury magazine. She is the founder of Tasting Kauai, a company that offers four intimate food tours where guests sample the island's culinary culture while meeting some of Kauai's top farmers and chefs. Lane is the author of Tasting Kauai Restaurants: An Insider's Guide to Eating Well on the Garden Island.
BEST AUTHENTIC HAWAII EXPERIENCE
"I think the best authentic Hawaiian experience is participating in Poi Day at the Waipa Foundation, which happens every Thursday on the North Shore. Every week, aunties and uncles get up before the sun rises and gather in the 'poi garage.' Fifty-gallon barrels, which have been cooking taro overnight, are poured into large buckets. Everyone gathers around and peels cooked corms, which are warm and slippery. Your hands take on a slight purple hue (which easily washes off) as you talk story with families who have lived on Kauai for many generations. Afterward, everyone sits at a long picnic table in the shade and shares a lunch made of local favorites such as chicken long rice, laulau, Waipa garden kale salad and of course fresh poi. The poi is delivered to needy families across the island, so it's a fantastic way to volunteer while connecting with the local culture."
FAVORITE MOM-AND-POP SPOT
"I really like the Hukilau Lanai owned by Ron and Krissi Miller. It's fine dining by night, but you can get amazing poolside lunches for a steal. Several weeks ago my husband and I got the teriyaki burger made with freshly ground filet mignon for $6.99."
FAVORITE HOTEL DINING
"Whenever someone asks me where to celebrate a special dinner, and they are not constrained by budget, I always recommend the Kauai Grill or Makana Terrace. Both are located at the St. Regis Princeville and both have a world-class view of Hanalei Bay. The food is terrific and the surroundings are luxurious."
MALASADAS GO-TO
"I love to get malasadas at the Kauai Malasada stand in the Kmart parking lot. They are sweet, springy and absolutely addicting."
SUSHI
"If I'm feeling like I need to be pampered, I get sushi at Stevenson's Library, which is located in the Grand Hyatt Kauai. You can sit on the lanai and enjoy a gorgeous ocean view while having a light dinner of sushi and cocktails. If I'm on a budget and in a hurry, I go to Makai Sushi, which is tucked inside Kukuiula Store in Koloa Town."
LUAU OR EVENT DINING
"I always advise first-time visitors, including friends and family, to attend a luau and I always recommend Luau Kalamaku at Kilohana Plantation. The evening starts with a generous and delicious buffet dinner under a giant pavilion. It's the only luau on the island that tells the story of how the first Polynesian settlers came to Kauai and it's done in Cirque du Soleil style."
LUNCH SPOT BETWEEN THE AIRPORT AND POIPU
"My favorite lunch spot from the airport on the way to Poipu is The Greenery Cafe. It's located in Lihue and it's a charming spot with outdoor dining. Owners Dayne and Naina make everything by hand with organic ingredients. His family is from the (American) South and her family is Filipino."
LUNCH SPOT BETWEEN THE AIRPORT AND PRINCEVILLE
"I would say Oasis on the Beach, which is in Kapaa, tucked behind the Waipouli Resort. It's oceanside, so you immediately know you're in paradise. The open-air restaurant offers indoor and outdoor seating and a farm-to-table menu with full- and half-size portions. And the handcrafted cocktails are perfect after a long flight.
LUNCH SPOT ON THE WAY TO WAIMEA CANYON
"I absolutely love Kauai Ramen, located in Eleele. It's a clean and affordable family-owned restaurant that serves large portions. Besides terrific ramen, you can get a variety of pan-fried or steamed dumplings such as gyoza and wontons."
BEST FOOD TRUCKS
"We bring our food tour guests to try the succulent Paniolo Tacos with freshly made chili verde sauce at Al Pastor in Kapaa. We also stop at Hanalei Taro & Juice Co. for our favorite lau lau made with local pork and taro leaves from the family's farm. One of our last North Shore stops is dessert at Trucking Delicious, but Chloe is better known for her unique sandwich combinations such as the Angry Goat with mango, goat cheese and Hawaiian chili peppers served with a side of house-made pickled vegetables."
SUNSET MEAL
"Besides splurging at The St. Regis Princeville? I'd grab a bottle of locally made Nani Moon Mead from the Princeville Wine Market, pair it with Foodland's ahi poke, edamame poke and Spam musubi, head to the beach and watch the sun set over Hanalei Bay. Magical!"
UP-AND-COMING CHEFS
"Does resurrection count? Re-up and coming chef and regional legend Jean-Marie Josselin owned the very popular A Pacific Cafe, one of eight restaurants he had in the '80s. He, along with 11 chefs, created Hawaii Regional Cuisine in the mid-'80s. In 2000, he let all his restaurants go and traveled around the world. We were thrilled when he opened Josselin's Tapas Bar & Grill in 2010. Last October, he opened Jo2 in Kapaa. It's dinner only, but guests on our Royal Coconut Coast Kauai Food Tour get to meet him during a private tasting."
FAVORITE ISLAND INGREDIENT
"I really like Kauai Shrimp, which is available at several island locations including Living Foods Gourmet Market & Cafe in Poipu. There is also a new ranch on the West Side that raises and processes grass-fed beef. I buy Makaweli Meat Co. steaks from Big Save in Kapaa and grill them quickly. Since they're grass-fed, they are super lean so you only want to cook them about five minutes per side. Of course, if you're not in the mood to cook, you can always get Kauai Shrimp and Makaweli meat at Kauai Grill or Hukilau Lanai."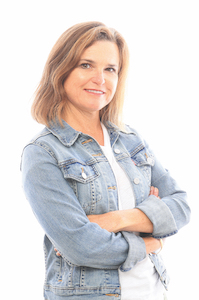 Mimi Towle has been the editor of Marin Magazine for over a decade. She lived with her family in Sycamore Park and Strawberry and thoroughly enjoyed raising two daughters in the mayhem of Marin's youth sports; soccer, swim, volleyball, ballet, hip hop, gymnastics and many many hours spent at Miwok Stables. Her community involvements include volunteering at her daughter's schools, coaching soccer and volleyball (glorified snack mom), being on the board of both Richardson Bay Audubon Center. Currently residing on a floating home in Sausalito, she enjoys all water activity, including learning how to steer a 6-person canoe for the Tamalpais Outrigger Canoe Club. Born and raised in Hawaii, her fondness for the islands has on occasion made its way into the pages of the magazine.