ARE YOU WONDERING how to make sure your next gathering of 50-plus people — most sharing the same gene pool, but not the same budget, diet or politics — goes smoothly? Have it on Oahu. Attendees are sure to overlook any minor familial faux pas when palm trees and aqua-hued ocean water are involved. Here is a comprehensive guide for where to stay, what to do and, possibly, how to join a volunteer project as a family.
---
Where to Stay
Ko Olina
While the Ko Olina development on the leeward coast of the island has been around more than 10 years, the 21-acre Aulani Disney Resort, one of four major resorts connected by a 1.5-mile beachfront path and four white sand lagoons, is hitting its stride as it celebrates year four. Before getting started on building, Disney brought in cultural advisers to create the ultimate Hawaiian experience, which combined with the company's showbiz savvy produced entertainment lodging at its finest. The advisers emphasized authentic architectural details interwoven with a story about a Hawaiian family who has lived on the site for centuries. While the protected lagoon is great for lap swimming, toddlers learning to swim or adults floating on a raft, the extensive seven-acre pool system will most likely dominate the kids' water time. The water features include a 900-foot lazy river perfect for floating on and two towering slides as well as Rainbow Reef, a 3,800-square-foot reef enclosed in a pool, teeming with tropical fish of various colors. HIGHLIGHTS Another unique family amenity at the resort is the Laniwai spa, which offers ohana (family) spa treatments, as well as Painted Sky, the only teen-oriented spa on the island. Here ages 13–17 can get mani-pedis and massages and create their own signature body oils. Little ones can get a princess or warrior makeover. Rooms start at $429, resorts.disney.go.com
North Shore
With a just-completed $45 million renovation, Turtle Bay Resort is looking better than ever. Activities range from surf lessons and horseback riding to tennis and golf, all within the 840-acre property. HIGHLIGHTS Any Lost, Hunger Games or Pirates of the Caribbean fans? At least some of the scenes were filmed on the property. You can have some photo fun recreating the smoke monster scene from Lost, or reenact an important battle scene from The Hunger Games at Kawela Bay. Rooms start at $299, turtlebayresort.com
Waikiki
The rose-colored 528-room Royal Hawaiian, the "Pink Palace" of the Pacific, was one of the first hotels in the state and was also famously the playground of Hawaiian royalty — a fun fact to tell your kids as they frolic in the extensive Helumoa Playground pool area shared with the Sheraton Waikiki. HIGHLIGHTS The Royal Luau on Monday nights is great family fun. A generous lawn area between the hotel and the Royal Hawaiian shopping center is an ideal spot for young ones to unleash their energy. Rooms start at $385, royal-hawaiian.com
Another longtime family destination is the Halekulani, known for its elegance, seven shades of white decor, nightly hula dancing at the House Without a Key, great photo ops (Diamond Head is in the background) and central location in Waikiki. For families who don't mind paying a little more to be buffered from the Waikiki hustle and bustle, this is the spot. HIGHLIGHTS La Mer, a five-diamond restaurant, is an excellent place for a foodie-pleasing family meal. Rooms start at $525, halekulani.com
Not traveling with a car seat, stroller and Pack 'n Play? The mid-century chic Modern Honolulu is a great option, and a family grand poobah wanting to host the ultimate cocktail party can stay in the 1,400-square-foot penthouse, which has one of the largest decks in the state, with views of Waikiki and the nearby harbor. HIGHLIGHTS It's hard to choose between the on-site Morimoto restaurant and the "take a selfie here because it's so swanky" adult pool, but you can't go wrong with either. Rooms start at $289, themodernhonolulu.com
The Outrigger Reef Waikiki Beach Resort offers a variety of accommodations, from guest rooms to suites with sweeping views of Diamond Head and the Pacific, and there is no additional charge for kids under 17 who share a room with parents (using existing beds). The large central pool is a popular meeting place for families during the day and a great spot to listen to the nightly Hawaiian music. HIGHLIGHTS The Ocean House beachfront restaurant has been getting lots of attention these days and is ideal for the "big dinner." Rooms start at $285, outrigger.com
While not officially in Waikiki, Kahala Resort, a celebrity favorite, has hosted family reunions for decades. Built in the mid-1960s, it now boasts five restaurants (some award-winning), a world-class spa and a swim-with-the-dolphins experience. HIGHLIGHTS The private protected beach is ideal for learning to stand-up paddleboard, snorkel and swim. Rooms start at $395, kahalaresort.com
What to Do
HAWAIIAN CULTURE Enjoy free ukulele and hula lessons and lei making at the Royal Hawaiian Shopping Center, centrally located in Waikiki. How about a multigenerational hukilau hula photo? This and much more is available; check the schedule. Did we mention these activities are free? royalhawaiiancenter.com
PEARL HARBOR If you are lucky enough to have a veteran from World War II in the family, adding a Pearl Harbor tour is a must. There are many ways to experience this national park, but to make sure it doesn't take the entire day, go early and avoid the big crowds. pearlharboroahu.com
SURF LESSONS Book a group lesson and then have your own family tournament with prizes. Instead of who rode the longest wave, awards can go to who stood up. It's not an accident that Oahu is the surf capital of the world: the water is always pleasant. Go for a school that can accommodate large groups. hhsurf.com
Where to Volunteer
BUILD A WALL For a once-in-a-lifetime opportunity to be a part of the rebuilding of an 800-year-old fishpond on the windward side of the island, contact Paepae o Heeia and sign up
for one of its Friday morning or Saturday work days. Imagine your family standing shoulder-to-shoulder rebuilding an ancient wall that, when finished, will be used again to help raise not only sustainable fish but seaweed too. Tasks include hauling rock and coral, building the wall, mangrove removal, site maintenance and anything else that needs doing. The whole family is welcome, but make arrangements in advance. And when you're done, consider buying something from the gift shop to help the organization reach its funding goal of $100,000. paepaeoheeia.org
FOR THE BIRDS Volunteers can help with everything from annual bird counts to restoration. Volunteering with the Hawaii Audubon Society will get everyone outdoors and probably to a remote location they hadn't expected to visit. Check the website for an ongoing list of opportunities. hawaiiaudubon.org
STREAMLINE The Kailua-based Hui o Koolaupoko works to protect the ocean via ecosystem restoration (think streams and gardens) focusing on the Koolaupoko region. The organization happily accepts groups. huihawaii.org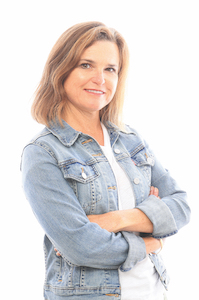 Mimi Towle has been the editor of Marin Magazine for over a decade. She lived with her family in Sycamore Park and Strawberry and thoroughly enjoyed raising two daughters in the mayhem of Marin's youth sports; soccer, swim, volleyball, ballet, hip hop, gymnastics and many many hours spent at Miwok Stables. Her community involvements include volunteering at her daughter's schools, coaching soccer and volleyball (glorified snack mom), being on the board of both Richardson Bay Audubon Center. Currently residing on a floating home in Sausalito, she enjoys all water activity, including learning how to steer a 6-person canoe for the Tamalpais Outrigger Canoe Club. Born and raised in Hawaii, her fondness for the islands has on occasion made its way into the pages of the magazine.