Planning a trip to the islands soon? We've asked experts — Hawaii hospitality veterans with more than 200 years of combined experience helping guests get the most out of their vacations — to share their best recreational and cultural tips. And yes, we let them include at least one offering from their own home base.
Recreation
DENISE WARDLOW, GENERAL MANAGER AT WESTIN PRINCEVILLE OCEAN RESORT VILLAS Wardlow has been in hospitality more than 40 years and was there when the resort opened in 2008. An avid walker, she is an ideal person to give recreation advice.
• Start your morning with a RunWestin running route; our 2.5- or 5-mile map will guide you around the picturesque Princeville area. You'll see nene geese, the Hawaii state bird, along with albatross, rainbow eucalyptus and more.
• It's a short drive to some of Kauai's historic sites from the Princeville area. Waioli Hui'ia Church, established by American Christian missionaries in 1834, is an iconic and frequently photographed Hanalei destination. In Kilauea, the Kilauea Lighthouse and Wildlife Refuge offers a unique opportunity to observe seabirds in their habitat and visit the historic lighthouse built in 1913. If the timing works out, catch a yoga class in historical Kilauea town.
• Hawaii's "Garden Isle" has a robust agricultural community, and every day somewhere on the island a farmers' market is held, open to kama'aina and visitors alike. In addition to fresh produce, markets offer ready-to-devour food like traditional Hawaiian lunch plates and Kauai-made items like jewelry and honey, authentic mementos of island living.
• Waimea Canyon and Koke'e State Park is nicknamed "the Grand Canyon of the Pacific." The canyon, on Kauai's west side, is 14 miles long, one mile wide and more than 3,600 feet deep. Although not as big or as old as its Arizona counterpart, this geological wonder is unique in the islands and provides panoramic views of crested buttes, rugged crags and deep valley gorges. Numerous trails are available for beginner and seasoned hikers.
• End the day walking along the picturesque Poipu Beach and end up at RumFire at the Sheraton Kauai Resort, for arguably the best sunset views in Poipu. And if you are feeling charitable, participate in the restaurant's Table 53 program, which to date has raised more than $185,000 for Kauai-based nonprofits by donating proceeds from the diner's bill.
Culture
SUE KANOHO, EXECUTIVE DIRECTOR OF THE KAUAI VISITORS BUREAU Kanoho loves her island home of Kauai, where she's raised her family. She has been with the visitors bureau for 20 years.
• Kauai has a popular new shrimp spot, the Shrimp Station. Enjoy via a Tasting Kauai tour or go to the source: the east side of the island's Opaekaa Falls. 'Opaekala'ole are native freshwater shrimp that were once plentiful in the mountain streams throughout the island. Opaekaa means "rolling shrimp," alluding to the crustacean's onetime abundance in the tumbling cascade of the waterfall. The Opaekaa Falls overlook is off Kuamoo Road; there's ample parking, and a small sidewalk provides a safe place to view the falls.
• Poli'ahu Heiau, situated on a bluff above the Wailua River, offers impressive views of Wailua Bay and the verdant mountains Nounou and Kalepa. It's unclear when this heiau was built, but there is evidence it was used as early as the 1600s. This is one of seven heiau recorded along the Wailua River.
• Ka Ala Hele Waiwai Ho'olina o Koloa, or the Koloa Heritage Trail, is always worth visiting. Marked signs highlight the natural history, archaeology, culture and history of the Koloa District of Kauai and its people. The trail is a 10-mile walk, bike ride or drive and includes 14 stops and monuments; one of my favorites marks the birthplace of Prince Jonah Kuhio Kalanianaole, born in Koloa in a grass hut to Princess Kinoike Kekaulike and High Chief David Kahalepouli Pi'ikoi. Jonah became a delegate to the U.S. Congress after Hawaii became a territory in 1900, serving for 19 years. His name can be found throughout the state, including Kuhio Avenue, one of the main roads in Waikiki.
• Visit the Kauai Museum and see the Ha'aheo artifacts from King Kamehameha II's, aka Liholiho's, sunken yacht. Located in Lihue, this museum offers various exhibits about Kauai life long ago.
• Learn how to make a haku (braided) flower lei, using a variety of colorful blossoms found throughout the island, with award-winning lei maker Elvrine Chow of Heavenly Hakus.
• Located on the south shore of Kauai, McBryde Garden is nestled in the picturesque and historic Lawa'i Valley. The garden has the largest collection of native Hawaiian flora in existence.
• Return to the north shore for an island-inspired dinner. Twice monthly, the Westin Princeville partners with the Waipa Foundation for He 'Aina Ola ("a nourishing feast"), a farm tour and dinner event. The event begins with a walking tour of Waipa's orchard and gardens as the foundation's staff relays details on the history of the area and the organization's efforts to practice cultural stewardship in the ancient ahupua'a (land division). Following the tour, a three-course dinner with wine pairings is offered in Waipa's Laukupu Hale Imu. Prepared by a resort culinary team, the dinner features locally sourced ingredients, including produce grown at Waipa. Live entertainment is provided by the Waipa 'ohana family.
Farmer's Market photo by HTA/Tor Johnson; HTA/Mark Kushimi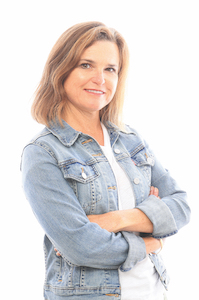 Mimi Towle has been the editor of Marin Magazine for over a decade. She lived with her family in Sycamore Park and Strawberry and thoroughly enjoyed raising two daughters in the mayhem of Marin's youth sports; soccer, swim, volleyball, ballet, hip hop, gymnastics and many many hours spent at Miwok Stables. Her community involvements include volunteering at her daughter's schools, coaching soccer and volleyball (glorified snack mom), being on the board of both Richardson Bay Audubon Center. Currently residing on a floating home in Sausalito, she enjoys all water activity, including learning how to steer a 6-person canoe for the Tamalpais Outrigger Canoe Club. Born and raised in Hawaii, her fondness for the islands has on occasion made its way into the pages of the magazine.