MEASURING 44 MILES long and 30 miles wide, Oahu is the third largest island in the Hawaiian chain and offers the most diverse visitor experience. From crazy crowded Waikiki to the remote beaches of the North Shore, there is literally something for everyone here — maybe that's why over the years it's been nicknamed "the gathering place." Here are a few highlights for those planning their next tropical vacation.
Anniversaries
If you've been traveling to Oahu for the past few decades, chances are you have stayed at the Kahala Hotel & Resort or at least stopped in for a mai tai or two at Hoku, the property's award-winning oceanfront restaurant. For the past 50 years this 288-room 10-story property has been a celebrity and dignitary magnet, and it remains very popular with Bay Area families. Located on a private road with views of a golf course and the ocean, it's a quiet refuge. In fact, every president since Lyndon B. Johnson has stayed here, as have personalities ranging from Sir Elton John to the Beatles to Rihanna. If you have been looking for a reason to join the ranks of these A-listers, the property is offering a bevy of anniversary specials, ranging from the "Imperial Suite Golden Jubilee" package, which includes five nights, daily breakfast for two, a private helicopter ride to Maui for lunch and a private sail charter for $50,000, to "Come Celebrate Now," which includes daily breakfast for two, complimentary use of the Chi Health and Energy Fitness Center and a $50 daily credit, for $422 per night. kahalaresort.com
Best Deals
Looking for a place to stay in Waikiki that won't break the bank? With nearly 30,000 hotel rooms within 3.4 square miles of this international destination, scouting for a value spot can be well worth the time. Here are a few of our "been there would go again" rooms usually costing around (or less than) $200 per night.
Hotel Renew by Aston Waikiki
Expect Aston value with a fun, modern design — this property is ideal for budget-minded travelers with high standards. The 72-room hotel in Waikiki is just a block from the beach and offers daily continental breakfast with fresh fruit and pastries, minibar and free Wi-Fi. hotelrenewbyaston.com
Coconut Waikiki Hotel
An 81-room Joie de Vivre hotel, just three blocks from the beach, with a clean and contemporary decor and all the amenities needed to keep you comfortable. The property has a pool, 24-hour fitness center, complimentary Wi-Fi and hot breakfast served daily. jdvhotels.com
Shoreline Hotel Waikiki
Also a Joie de Vivre property, about a block closer to the beach than the Coconut, this hotel charges slightly more per night, but the rooftop pool warrants the extra expense. With a great central location in Waikiki, the Shoreline features a private balcony with each room, refrigerator/microwave, flat-screen TVs and plush linens, all for a much lower price than the larger resorts. jdvhotels.com
New Otani Kaimana Beach Hotel
On the shores of Sans Souci Beach at the eastern edge of Waikiki Beach, this property is ideal if you want the excitement of Waikiki without the crowds. It's about two miles from downtown Waikiki but within walking distance of everything. Rooms have either a Diamond Head (2.7 miles from the hotel) or an ocean view and all include some type of balcony or patio, a refrigerator, washing machine and free Wi-Fi. Some suites have a kitchenette. There is an on-site spa along with a gym as well as a popular bar for after the workout. If you love macadamia nut pancakes, the hotel's Hau Tree Lanai restaurant is famous for them. kaimana.com
Conservation
Frequent returnees to Turtle Bay Resort can rest assured that the miles of remote white sandy beaches from Kahuku Point to Kawela Bay will be permanently protected. As with most of these important land deals, the agreements did not happen overnight. According to Lucky Cole, of Keep the North Shore Country, his group could be considered the bad guys in the eyes of Turtle Bay Resort.
In an effort to preserve the unique North Shore habitat, the group filed suit against Turtle Bay in 2006 over the issue of transparency in the resort's development plans. Eventually others joined the preservation cause, including Defend Oahu Coalition. After nearly a decade and countless environmental impact studies, all parties are happy with the agreement. The deal still allows two more hotels and 100 vacation homes to be built, but will also preserve 665.8 acres of coastal land via a $48.5 million funding plan involving the state and some private groups.
"Like everyone on the North Shore, we are thrilled that the funding of this historic agreement has been approved and thank our lawmakers for supporting this quest to preserve treasured open space," says Drew Stotesbury, CEO of Turtle Bay Resort, which has owned the 852-acre property for more than four years. The money will go toward creating wetlands, a trail system and oceanfront access as well as protection of endangered marine and plant species. The Trust for Public Land is raising $3.5 million toward the cause. "Like many in the community, I grew up fishing and playing on the beach along the North Shore and love and enjoy the undeveloped beauty," says Lea Hong, Hawaii state director of the Trust for Public Land.
Hong visits the Bay Area often and looks at Marin County's Open Space District as a model for other communities. "I look forward to bringing my family here for years to come," she says. Cole echoes her sentiments: "We applaud the resort management team, state and city government officials and the land trust representatives for their successful negotiations that will preserve miles of precious coastline for public benefit and enjoyment, in perpetuity." The bottom line is that visitors to Turtle Bay Resort and North Shore will forevermore be able to walk the remote beaches, pretend to be on the set of Lost and, if they happen to be in the right place at the right time, maybe witness a newborn monk seal taking a nap at Kawela Bay.
Dining
This year marks the fourth year of the highly successful Hawaii Food and Wine Festival, which takes place August 29–September 7. The event starts on Hawaii's Big Island at the Waikoloa Beach Marriot Resort & Spa, then moves to the Kaanapali Kitchen Stadium at the Hyatt Regency Maui the next day. Day three is at the Halekulani in Waikiki for the Caviar and Krug Dégustation. Day four takes place at the Modern Honolulu and features the food of 14 esteemed chefs, including Charles Phan and Nancy Oakes of San Francisco and Andy Ricker of Portland's famed Pok Pok. Day five is at the Halekulani, where the Master Chefs Gala Series is held. Day six features Corks and Forks, with Honolulu celebrity chefs George Mavrothalassitis, Ed Kenny, Alan Wong, Mark Freishcmidt, Nobu Matsuhisa and Hubert Keller of San Francisco's Fleur de Lys. And for the finale, Aulani, A Disney Resort presents It's a Food World After All, with Aulani chef Kevin Chong, joined by chefs Cat Cora and Mark "Gooch" Noguchi of Honolulu's Lunch Box Kitchen of Hawaii. Packages are available through participating hotels. hawaiifoodandwinefestival.com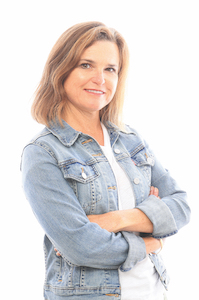 Mimi Towle has been the editor of Marin Magazine for over a decade. She lived with her family in Sycamore Park and Strawberry and thoroughly enjoyed raising two daughters in the mayhem of Marin's youth sports; soccer, swim, volleyball, ballet, hip hop, gymnastics and many many hours spent at Miwok Stables. Her community involvements include volunteering at her daughter's schools, coaching soccer and volleyball (glorified snack mom), being on the board of both Richardson Bay Audubon Center. Currently residing on a floating home in Sausalito, she enjoys all water activity, including learning how to steer a 6-person canoe for the Tamalpais Outrigger Canoe Club. Born and raised in Hawaii, her fondness for the islands has on occasion made its way into the pages of the magazine.