WITH DONALD TRUMP entering the presidential race, we decided to take a look at his namesake property in Waikiki, along with its high-end competition.
---
Trump International Hotel Waikiki Beach Walk
When this hotel opened in 2009, some wondered if "the Donald" would make it in Waikiki. It's safe to say he has succeeded and then some. Travel sites like TripAdvisor have voted the property the No. 1 hotel in Honolulu every month since October 2010, and Travel + Leisure, Conde Nast Traveler and Forbes Travel Guide all put this property on their 2015 lists. Amenities like 300-thread-count Egyptian cotton sheets from Italy, well-appointed and fully equipped kitchens, luxury beach services and in-suite laundry machines all add up to a sleek urban effect. Guests take an elevator from the gold-flecked porte cochere on street level to the open-air sixth-floor lobby with its award winning restaurant and infinity pool. The property also has a boutique spa with treatments geared to a high-end clientele. Guests get daily luxury beach totes, and the sand is a three-minute walk away. If you find yourself here on any given Friday, ask for a west-facing room to watch the fireworks from the Hilton Hawaiian Village. Have something big to celebrate? The 38th-floor penthouse is the ultimate party palace, with floor-to-ceiling windows, roof deck and loo with a view. Studios start at $449 per night, suites at $749, and the penthouse will only set you back a nightly $3,300. trumphotelcollection.com/waikiki
Halekulani Hotel
While the hotel fits seamlessly into the Waikiki skyline today, for many decades it stood on its own as a beacon of refined hospitality. The original Halekulani opened in 1907 as a residential hotel called Hau Tree, owned by Robert Lewers. The 453-room luxury property is positioned in front of a freshwater channel that runs through the reefs. The site was popular with Hawaiian fisherman as a spot to come ashore and rest; one particularly grateful soul gave the property its name (it means "house befitting heaven") after sheltering in the shade of a hau tree. For centuries the waters off nearby Gray's Beach were thought to have healing qualities; today the hotel is famous for its tranquil decor, award-winning restaurants and SpaHalekulani. Rooms start at $495, while a Premier Suite goes for $6,000 a night. halekulani.com
The Kahala Hotel and Resort
Built by Conrad Hilton as the ultimate tropical destination, this resort has graciously eased into its fifth decade as the go-to spot for celebrities and the ultra-wealthy seeking a quiet place to recharge. Many of the original elegant touches remain, including beach glass-inspired stained-glass chandeliers and mid-century architecture. Plenty of regular folks now stay in the 338-room 10-story hotel; families are frequent repeat guests. One popular feature is the white sand beach: the protected cove was blasted out in the '60s (before the days of environmental concerns), creating a shallow, calm swimming space. The Kahala Spa has won a number of awards and accolades. Each guest room or suite features fine linens and mattresses, chenille robes and European toiletries. Rooms start at $395 per night, suites at $2,000, and the Imperial Suite can be yours for $8,000. kahalaresort.com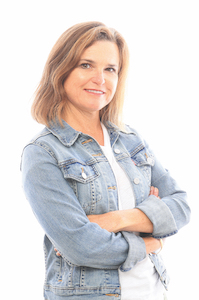 Mimi Towle has been the editor of Marin Magazine for over a decade. She lived with her family in Sycamore Park and Strawberry and thoroughly enjoyed raising two daughters in the mayhem of Marin's youth sports; soccer, swim, volleyball, ballet, hip hop, gymnastics and many many hours spent at Miwok Stables. Her community involvements include volunteering at her daughter's schools, coaching soccer and volleyball (glorified snack mom), being on the board of both Richardson Bay Audubon Center. Currently residing on a floating home in Sausalito, she enjoys all water activity, including learning how to steer a 6-person canoe for the Tamalpais Outrigger Canoe Club. Born and raised in Hawaii, her fondness for the islands has on occasion made its way into the pages of the magazine.