Chances are if you went to the Mauna Kea Beach Hotel in the '70s, you've met me. I was the chubby local kid covered in freckles who asked a lot of questions. "Where are you from?" "How long can you hold your breath?" With any luck I'd make a friend out of you, and depending on your swimming ability I would either show you the wonders of the tide pools or bring you out to the raft 20 yards offshore. There, for a brief moment in time, hung a twisty pool slide, which someone from the hotel (I presume) had nailed to the webbed green surface of the raft. That precarious slide didn't last long, but my memories of the thrill of splashing into the ocean lives on. As a mother of two, I enjoy watching the process repeat itself when we are on vacation. Regardless of the venue, if there is a pool, our kids are happy—a slide, ecstasy. Well, that twisty-fiberglass pool slide of the '70s has evolved. Here's where to find the best ones around.
California
Rancho Las Palmas While Palm Desert is known as an adult playground—endless golf opportunities, tennis and great restaurants—Rancho Las Palmas in Rancho Mirage with its Splashtopia is, according to the Kuhn family of Mill Valley, kid paradise. A fully equipped resort for Mom and Dad, it's also got a 425-foot lazy river, two waterslides, a sandy beach, a mountain with waterfall, and cliffside Jacuzzi for the kids. With their 11-year old daughter and 7-year-old son both active members of the Sleepy Hollow swim team, the parents feel free to read and relax by the pool with only the occasional head count. 800.965.8275, rancholaspalmas.com
The Disneyland Hotel The Carlin family of Tiburon have become frequent fliers at the Disneyland resorts. Poolwise, they prefer Disneyland Hotel's Neverland Pool, a 5,000-square-foot Peter Pan–inspired water park. Mom Lisa loves the fact that there are life vests for toddlers, plus a special area for little ones with its own slide, so her young girls can feel a sense of accomplishment without having to go on the big-kid slide (Anaheim). 714.956.6425, disneyland.disney.go.com
La Costa Resort and Spa Nancy Lew of Los Angeles loves Splash Landing at La Costa Resort and Spa. "There is a separate section for little kids," she says, "and then this whole teen scene with a separate 'clubhouse' and two huge (23-foot-long) waterslides. The best part of all is that Mom and Dad can go to the spa (no kids allowed) for a couple of hours while the kids play, play, play." Other parent pluses: the outdoor barbecues and movie night out by the pool (Carlsbad). 800.854.5000, lacosta.com
Arizona
Scottsdale Hyatt at Gainey Ranch When my mother-in-law floated the idea of her children and grandchildren meeting up in Arizona for Thanksgiving last year, the response was tepid at best. When she mentioned the property had a three-story waterslide, 2.5-acre water playground, tennis facilities, a golf course and a new spa, the troops stepped into place. The Hyatt was, as promised, a water-park fantasy. What we didn't expect was the really good food at all three restaurants, live music nightly in the lobby, and the fact that no one (not even adults) wanted to leave the property. 480.444.1234, scottsdale.hyatt.com
Arizona Biltmore Resort & Spa This place is a classic, Laura Reinertson of San Anselmo attests. "It's a Frank Lloyd Wright-influenced hotel, great architecture. Very old Arizona," she says. "We love the pool and (92-foot) slide, because it's not overrun by kids but there is enough room for them to have fun, and there is a lot for them besides the slide and swim-up bar: life-size chess, s'mores buffet with bonfire, ping-pong, basketball, tennis." She and her family—husband Steve, sons Sam and Henrich—go every March to catch a few Giants games and relax. "It was our kids' favorite place until we took them to Lanai," she says, conceding that now they're "in trouble." 602.955.6600, arizonabiltmore.com
Las Vegas
While we haven't done any sliding here firsthand, the following are some favorite hot sliding spots. If you take your kids, you're not alone: according to the local visitors' bureau, 3.5 million families are expected to visit Vegas this year.
Flamingo Las Vegas Though you'll need to keep Junior away from the Go Pool (adult swimming, literally), the main pool is a 15-acre tropical fantasy of interconnecting lagoons and cascading waterfalls plus a seasonal waterslide. And if there's been too much physical activity, rent out one of the private cabanas complete with LCD TV (Sponge Bob, anyone?), mini fridge and a personal host. Why not—it's Vegas! 800.732.2111, flamingolasvegas.com
Mandalay Bay Raging Waters meets resort, with a seven-foot-deep wave pool, lazy winding river, three swimming pools and 2,700 tons of real sand (not from the desert). 877.632.7000, mandalaybay.com
Hawai'i
Maui
Grand Wailea "Please, can we go to the place with the mountain slide?!" is my girls' reaction at the mere mention of a trip to Maui. This is the very response planners at the Grand Wailea intended when they opened their Wailea Canyon Activity Pool back in 1991. Last winter they completed a $1.6 million renovation of the seven separate pools and waterslides, water elevator, Jacuzzis and baby beach (a shallow sandy area). Crowds, chaos and copious chlorine aside, it is a lot of fun. Stay at the resort or just across the street at the new Ho'olei at Grand Wailea, featuring two-story townhomes with kitchens, private elevators, attached garages and exclusive services. 808.875.1234, grandwailea.com
The Westin Maui Resort & Spa A definite highlight for Tiburon's Carlin family when they vacationed here was the 87,000-square-foot pool area, which includes five swimming pools, two waterslides, a swim-through grotto with twin waterfalls and a hidden whirlpool. "Rori loved seeing the flamingos and parrots around the property, as much as going on the big slide with Dad," Lisa recalls. "The fact that the kids were entertained gave us a vacation too." 808.667.2525, westinmaui.com
The Hyatt Regency Maui Resort & Spa Another super-slide on the Ka'anapali coast is at the oceanfront 3,000-square-foot Napili Pool and Keiki Lagoon. This aquatic playground features a rope bridge, a 25-foot slide, a sand-covered island at the center of the pool, water fountains that spout up to 10 feet high and tide pools. 808.661.1234, maui.hyatt.com
O'ahu
Hilton Hawaiian Village This kid-friendly icon of Waikiki has just completed a multipool renovation. The biggest addition is the Paradise Pool (the property's sixth), with a 77-foot slide. The hotel sits along Waikiki's widest stretch of beach, adjacent to the Duke Kahanamoku Lagoon, which provides an additional water recreation area for parents and kids. Besides water-soaked activities, kids can interact with the property's wildlife including penguins, along with flamingos, turtles and koi. There are kids' meals in the restaurants, and at Mandara Spa, there's even a YSPA program which offers salon services to kids, and special spa treatments for those who are at least 16 years of age. 808.949.4321, hiltonhawaiianvillage.com
Turtle Bay Recently featured in the comedy Forgetting Sarah Marshall, this North Shore resort boasts the island's biggest hotel slide, measuring 80 feet. "My boys loved the slide," recalls Susan Hauser of Mill Valley, who visited here with her two sons West, 3, and Charlie, 2. "They were fearless. They also loved the minuature golf course." The slide empties into one of the property's two outdoor heated pools. 808.293.6000, turtlebayresort.com
Kauai
Grand Hyatt Kauai Resort and Spa Joyce Foley of Orange County has been going to the Grand Hyatt on Kauai "forever," she says. "We love bringing the kids; it's the perfect place for both adults and kids to have fun." Joyce relaxes on one of the floating chairs in the salty lagoon and lets her teenagers do their thing: "They're safe swimmers now; they can take out kayaks or practice their snorkeling skills in the saltwater lagoon. We can't even get my teenage daughter out of the river pool at the end of the day. She'll meet other kids for a game of water volleyball or take her brother down the 150-foot waterslide." At the end of the day, everyone is exhausted in a good way. 808.742.1234, kauai.hyatt.com
The Outrigger Waipouli Beach Resort & Spa This relatively new beachfront property has a 300,000-gallon heated fantasy pool, with flowing river, garden, dual serpentine waterslides, sand-bottom children's pool and three sand-bottom whirlpool tubs, assuring fun and relaxation for the whole family. 808.823.1402, outrigger.com
Big Island
Sheraton Keauhou The Big Island has many kid must-sees: a real active volcano, the southernmost tip of the United States, waterfalls as big as skyscrapers. Kona, a fishing hub for centuries, is known for its turquoise waters and world-class diving. The recently renovated Sheraton Keauhou is situated right on the water, with expansive views of the horizons east and west, and best yet, the Manta Ray Super Slide and Pool. 866.716.8109, sheratonkeauhou.com
Hilton Waikoloa Village The Durran family of Oakland has been traveling to the Hilton on the Big Island for nearly a decade. What started off as a family reunion destination evolved into Dave and Stephanie's go-to Hawaiian spot. "It is a bummer if you leave your sunscreen (in the room) or something because the property is so big," says Stephanie, "but the kids love the slides, the dolphins and especially the enclosed lagoon." The Kohala River Pool is a system of four pools connected by waterslides—the largest a twisting 175 feet. The couple went back without the boys and had fun too: "We didn't mind hearing the screams at the pool—they weren't our kids, so we just sipped our mai tais in peace." 808.886.1234, hiltonwaikoloavillage.com

---
CAPTIONS: (middle, top) Lazy River at Rancho Las Palmas's Splashtopia. (middle, bottom) Sheraton Keauhou Bay Resort & Spa's Manta Ray super pool's slide. (bottom) Splash Landing at La Costa Resort and Spa.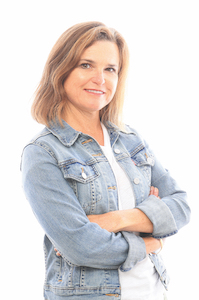 Mimi Towle has been the editor of Marin Magazine for over a decade. She lived with her family in Sycamore Park and Strawberry and thoroughly enjoyed raising two daughters in the mayhem of Marin's youth sports; soccer, swim, volleyball, ballet, hip hop, gymnastics and many many hours spent at Miwok Stables. Her community involvements include volunteering at her daughter's schools, coaching soccer and volleyball (glorified snack mom), being on the board of both Richardson Bay Audubon Center. Currently residing on a floating home in Sausalito, she enjoys all water activity, including learning how to steer a 6-person canoe for the Tamalpais Outrigger Canoe Club. Born and raised in Hawaii, her fondness for the islands has on occasion made its way into the pages of the magazine.