The restorative getaway is among the top travel trends for summer 2021, and no wonder — who doesn't feel the need to hit the reset button as the world reopens? Marin road-trippers are lucky in this department; we don't have to go far to find a true nature-based retreat. These Carmel, Monterey and Big Sur resorts immerse guests in the beauty of their surroundings while offering a host of activities to shake off stress and make a fresh start.
Situated on 500 acres in the Santa Lucia Mountains, Carmel Valley Ranch combines the fun of summer camp with the peace and relaxation of a Zen retreat. Activities range from archery and swimming (in three pools, no less!) to golf and tennis, with everything from beekeeping and falconry thrown in. Meanwhile, serenity comes in the form of hilltop yoga, foraging hikes, stargazing and cooking classes. The arrival of a barn full of horses offers guests a new route to relaxation through a series of equine experiences developed and led by therapist Robert Magnelli, aka "The Horseman." With names like Growing Awareness and Discover Joy, these experiences are all about letting the horses show you how to unwind. Even better: Do it with a glass of wine in hand with the Equines and Wine program.
The resort's 181 suites all offer plenty of privacy, with sheltered decks and cozy fireplaces, so you can truly get away from it all. And while you may want to enjoy a customized herbal massage, wrap or other treatment in Spa Aiyana's oh-so-soothing setting, in-room treatments are available to complete the hideaway vibe.
Imagine a day that starts with a swim in a mountaintop pool seemingly suspended over the Pacific, reaches a peak with dinner illuminated by one of Big Sur's most spectacular sunsets, and finishes with a soak in a traditional Japanese bath that is open 24 hours. That's a day in the life of 160-acre Ventana Big Sur, where the 59 ultra-private rooms, suites and villas are tucked into an oak-shaded woodland, and your high-ceilinged driftwood-inspired room could potentially include both a whirlpool bath and a private hot tub.
With its new membership in the Hyatt family and an "all-inclusive" approach to restoration that features dinner and breakfast in the resort's renowned The Sur House, Ventana takes the idea of hideaway to a whole new level. A menu of daily activities includes yoga, tai chi, meditation and guided nature walks that take you deep into the redwood canyon below for true forest bathing. In addition to a variety of massage options, the resort's Spa Alila offers astrology readings, reflexology and cranialsacral massage, and couples can partake in private cabanas near the pool.
For an even more immersive nature experience, there's the popular campground deep in the redwood canyon below, which now features comfy "glamping" tent cabins, each complete with Adirondack chairs on a spacious deck, fire pit, and even a hammock or two suspended between the trees. With all of these attractions you may find it hard to leave the property, but Ventana Big Sur's central location makes it easy to visit the area's many famed beaches and redwood groves. To the south, 80-foot McWay Falls is the star attraction at Julia Pfeiffer Burns State Park, while shady glades draw hikers to Pfeiffer Big Sur State Park, and Keyhole Arch and sparkling pink sand lures photographers and beachcombers to Pfeiffer Beach.
Historic elegance meets modern chic in this castle-like complex clinging to the bluff above Carmel's crystalline white sand beach. Painter Chris Jorgenson, renowned for his Yosemite landscapes, was inspired by Carmel's mission when he designed the original 1905 mansion as a gift to his wife, Alice, a daughter of San Francisco's storied Ghirardelli family. La Playa has retained its Spanish colonial ambiance even as it was expanded over the years to include 75 rooms in multiple wings.
Thanks to a massive $3.5-million restoration under the Classic Hotels & Resorts imprint in 2012, the "Grande Dame" of Carmel is back to its former glory, and then some, with the historic stained-glass window and tiled stairway buffed to a high shine for posing brides and 'grammers. Among the variety of room options available, the poolside casitas stand out for their privacy, and for the large fireplaces cozying up each room. Enjoy a requisite libation in Bud's, the hotel's bohemian watering hole, where you'll follow in the footsteps of Jack London, Sinclair Lewis and Ansel Adams as you raise your glass. And if you hang around property long enough, you'll be alerted to the lounge's "dime time," a beloved tradition in which a 10-minute-long mini happy hour is suddenly announced at the bartender's discretion — and costs only a dime.
---
More from Marin:
---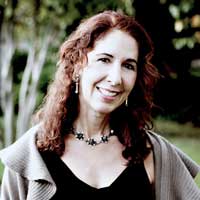 Melanie Haiken is a writer, editor and web project manager based in the San Francisco Bay Area. She operates on two simple assumptions: Everyone has a story to tell. And a story well-told will always find an audience. Her work is characterized by exceptional clarity, depth and insight – no matter the topic covered. Haiken writes for AFAR, Forbes, Via, Yoga Journal and many other national magazines and websites. She has also created award-winning marketing and custom publishing materials and communications campaigns for clients like Adobe, Wells Fargo, Lane Bryant, Kaiser Permanente and Safeway.