I've been watching the news about the Hawaii Island (the Big Island for us old timers) and wanted to send out a note to encourage people to Book Now! While I was there last month for a dreamy Mother's Day getaway I kept getting texts from people asking if I was O.K. I knew the volcano was erupting, but I hadn't turned on the news, so I would just respond, "Barely…send money." The day I was packing to head home, I finally turned on the news – and wow – I thought, "I better get off this island it's going to explode!"
I felt bad for my friends who have home rentals or who work in hospitality –all of the news organizations made it sound like the entire island/ state was affected. It wasn't. I got some facts from my friends at the Hawaii Island Visitor Bureau to shed some light on the reality. Oh, and I did notice Alaska Airlines was having an insane sale!
The fact is that the eruption is isolated to the Puna district in East Hawaii Island and occurring in a 10 square mile area of a 4,000 square mile island. Those glued to the fascinating footage (which IS amazing), would think the entire island of Hawaii is being overrun with lava, but that's not the case. And it's certainly not affecting the rest of the state.
The cultural significance of what's happening is what is truly exciting! Despite the devastating loss of many homes. Micah Kamohoalii, a kumu hula and cultural practitioner says it best: "How many can say they saw creation happen? It's not like the world is ending on Hawaii Island. The world is beginning."
The latest updates from the Hawaii Tourism Authority and other state, county and federal organizations help visitors better understand the actual situation in Hawaii and can be found here. The main points are:
It is absolutely safe for visitors to travel to and within the Hawaiian Islands. The volcanic activity has no effect on the other islands.
All airports and flights are operational, and local businesses and tour companies outside the active areas are open.
While 2/3 of Hawaii Volcanoes National Park is closed, the Kahuku Unit remains open.
Kilauea has been erupting for 35+ years. While vog is not new to residents and some visitors, with current increased volcanic activity, it may be more pronounced. It also depends on wind strength and direction.
The volcanic gases, laze and ash plumes do not affect the other islands. The tradewinds mostly blow them out to sea.
Pele, the goddess of fire and the volcano, is putting on a great show, and there is no reason for travelers to avoid coming to Hawaii.
Tourism is vitally important to our communities' economic wellbeing. If tourists stay away, residents are the ones who suffer.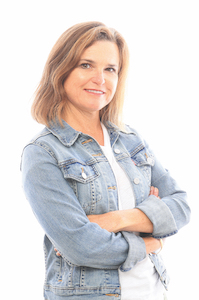 Mimi Towle has been the editor of Marin Magazine for over a decade. She lived with her family in Sycamore Park and Strawberry and thoroughly enjoyed raising two daughters in the mayhem of Marin's youth sports; soccer, swim, volleyball, ballet, hip hop, gymnastics and many many hours spent at Miwok Stables. Her community involvements include volunteering at her daughter's schools, coaching soccer and volleyball (glorified snack mom), being on the board of both Richardson Bay Audubon Center. Currently residing on a floating home in Sausalito, she enjoys all water activity, including learning how to steer a 6-person canoe for the Tamalpais Outrigger Canoe Club. Born and raised in Hawaii, her fondness for the islands has on occasion made its way into the pages of the magazine.