The summer getaway season won't be the same until the Wine Country fully reopens, but fortunately many wineries in Napa and Sonoma counties are already welcoming guests, with a new emphasis on outdoor tasting and dining experiences.
Note: At press time, the two regions were still on different timetables for restarting leisure travel—as was Marin—so check with the relevant visitors bureau, the venues listed here or your local health department for details on what's currently allowed.
Carneros
Parties of up to six can enjoy tasting flights ($40-$50) at Domaine Carneros, provided they make a reservation and observe the guideline of 6-foot social distancing from other guests—easy to do given the Napa chateau's newly spaced tables. Guests also need to wear face masks when not sipping wine or nibbling on the optional cheese plate ($22). The four-wine tastings last no longer than 90 minutes, to allow for cleaning time, with appointments available from 10 a.m. to 4:30 p.m. daily. Not ready to travel? Order three or more bottles of wine, and Domaine Carneros will schedule a private half-hour Zoom session for you with one of its wine educators.
Those who want to spend the night after a day of tasting may appreciate the new contactless check-in, which includes masks to use during your stay, at Carneros Resort & Spa. Although daily maid service has been swapped for bagged fresh towels and sheets on demand, in-room amenities in its 103 cottages and homes (from $840) include a new Plum wine dispenser for wine by the glass from local vintners. The public can also enjoy indoor or outdoor dining at Boon Fly Café and Farm at Carneros, with tables suitably distanced.
The Setting Inn, a new bed-and-breakfast inn in Napa (from $349), has its origins in a 1901 farmhouse that now sits on a 1-acre plot near Hwy. 29 and wineries. All guests receive private wine tastings of the owners' Setting Wines in the Barn Lounge and daily breakfast from Bouchon Bakery delivered to their room, with e-bikes available for cruising to nearby Yountville's shops and restaurants.
Napa
Founded in 1861, Charles Krug bills itself as Napa Valley's oldest wine estate, which the Mondavi family has run since 1943. The St. Helena winery now offers a very modern convenience: outdoor cabanas with Wi-Fi, which allow for safe spacing of guests as well as posting selfies. They're available for tastings by appointment only; book a winery tour and enjoy a pairing with a cheese board from Tre Posti in the cabana afterward. Larger groups may reserve a double cabana. You can still enjoy a tasting inside, just with fewer people around you.
Reservations are also required for tastings at Inglenook, founded in 1879 in Rutherford. Its rede-signed layout allows for greater spacing of guests among the estate's ample courtyard, private rooms and cellars, while those who really cherish their privacy can opt to rent the entire chateau and courtyard for half a day, with dinner or lunch included. Virtual tastings will also continue throughout the year, according to Catherine Durand, Inglenook's estate president. "We think it has evolved into a whole new form of entertainment," Durand noted.
St. Supéry Estate Vineyards & Winery is also adopting the appointments-only policy to help ensure social distancing. The Rutherford winery has added seating to its French-style courtyard to allow tastings there as well as in its private rooms. As a bonus, tastings include the "My Virtú" experience, in which guests create their own blend of Semillon and Sauvignon Blanc, receiving a bottle of it to take home. In the meantime, catch up with videos of virtual tastings and the recipes for their seafood pairings through links on its website.
In Calistoga, Amici Cellars has partnered with nearby wineries, restaurants and the Cottage Grove Inn (offering individual units and contactless check-in) to create one- and two-night road trip itineraries. Accompanied by a Spotify playlist designed by winemaker Tony Biagi, the Cellars' schedule includes free tastings at Amici, Saint Helena Winery and Cimarossa, provided all three are reserved, and "Amici Cellars' Summer Playlist" is mentioned while booking. Available through Sept. 8, the Summer Playlist option also include discounts at the Pickled Pig and the Cottage Grove Inn in Calistoga and Cook St. Helena. Email [email protected] or call (707) 967-9560.
Sonoma
In late May, Sonoma County relaxed restrictions on wineries that serve food, allowing them to do so outdoors. Jordan Vineyard & Winery in Healdsburg quickly rose to the challenge with a series of picnics (with or without hikes), socially distanced outdoor tastings with charcuterie pairings, and lunches on a shaded terrace.
Jordan's Vineyard Hikes, offered at 9 and 9:30 a.m. Thursday through Sunday through Sept. 6, start with snacks before a 4-mile loop hike that includes rolling terrain, olive orchards, pastures and the chef's garden and apiary. The 3-hour experience ($110 per person, maximum 10 people per hike) ends with a charcuterie picnic and wine pairings at individual tables. You don't have to hike to enjoy charcuterie, olives and nuts with Jordan Chardonnay and Cabernet Sauvignon in the Chateau Block Vineyard Tasting ($75), but seating at individual tables in the vineyard is limited to ensure distancing. The seasonal pairing experience takes place at 10:30 a.m. Thursday through Monday through Oct. 31.
On Jordan's Picnic Days — July 18 and 24-25, and Aug. 29-30 — guests can pick one of the well-spaced blankets on the lawn and enjoy a stocked picnic basket, wines and additional provisions during their carefully staggered time slot between 11:45 a.m. and 2 p.m. ($95 per person.) Prefer bistro-style seating? Jordan's new Paris on the Terrace serves a brasserie-inspired set lunch menu with wine pairings ($110 per person) under shady oaks at 11 a.m. and 2 p.m. Thursday through Monday through Sept. 7. The terrace will also host Pizza Nights on July 167 and 31, with bistro tables surrounding a wood-fired oven.
For the latest updates on health restrictions affecting Sonoma and Napa Valley, visit sonomavalley.com or visitnapavalley.com.
---
How to Help
For more ways to support local businesses, go here.
---
For more on Marin:
---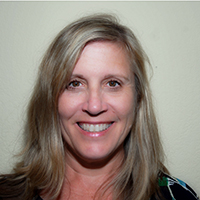 Jeanne Cooper, former San Francisco Chronicle Travel editor, writes frequently about the Wine Country for Marin Magazine and other publications. She supports ongoing work of Ecumenical Hunger Project in East Palo Alto and the disaster response efforts of World Central Kitchen and San Francisco-Marin Food Bank. Cooper also volunteers with the Hawaii Island Humane Society and the St. James' Community Meal in Waimea, Hawaii.