Corte Madera native Alyssa Ravasio knows camping. As the founder and CEO of Hipcamp — an online service that books campsites on private property, public parkland, and Army Corps of Engineers campgrounds nationwide — Ravasio has been "getting more people outside" since 2013. Here she shares tips for making your summer camping trip a breeze.
Escape the Crowds Find your zen with midweek micro-adventures. Mare Island Preserve, Kirby Cove, Angel Island — lots of camping areas are accessible by public transportation or even a short bike ride.
Work from Nature Search for a spot with Wi-Fi (filter for this feature on Hipcamp) and small cabins or other structures with amenities, and you've got yourself an outdoor office for the length of your stay.
No Tent, No Problem Find places with amenities provided — aka glamping (you can filter for this as well) — and don't be deterred by lack of gear: some local companies offer affordable equipment and apparel rental. Try the Alite Ranger Station or Last Minute Gear.
Get Close You can explore Yosemite or other national parks without staying inside the park. Find the best camping near national parks at Hipcamp.
Beyond the Bay New Cuyama, in Santa Barbara County, is just four hours south of the Bay Area and has incredible camping and outdoor access.
Dream Big Create a nature or camping goals list to push yourself to get outdoors more.
Traffic Sucks Leave before 3 p.m. on Friday or before 7 a.m. on Saturday.
Beat the Heat Driving even an hour out of the Bay Area can land you in 80- to 100-degree weather. Find water and camp near it.
Don't Overthink Look for last-minute options on Hipcamp; thousands of new acres for camping are added every month across the U.S.
This article originally appeared in Marin Magazine's print edition under the headline: "Camping Calls."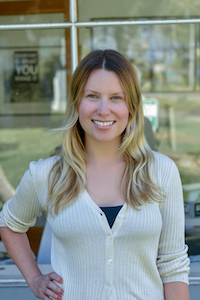 Kasia Pawlowska loves words. A native of Poland, Kasia moved to the States when she was seven. The San Francisco State University creative writing graduate went on to write for publications like the San Francisco Bay Guardian and KQED Arts among others prior to joining the Marin Magazine staff. Topics Kasia has covered include travel, trends, mushroom hunting, an award-winning series on social media addiction and loads of other random things. When she's not busy blogging or researching and writing articles, she's either at home writing postcards and reading or going to shows. Recently, Kasia has been trying to branch out and diversify, ie: use different emojis. Her quest for the perfect chip is never-ending.