Visiting Japantown for the weekend can feel like a true getaway. With so many lodging options in San Francisco, the newly renovated (as in $32 million) Hotel Kabuki deserves to be on the top of any traveler's list.
After two years, this Joie de Vivre property has completed a re-imagination of this 1960s building with the typical flare one would expect of the brand, while maintaining the its historic exterior. It's ideally located at the apex of Japantown, which is chock-full of hidden gems and shopping finds. Fun fact, the building was once a Community Center (these are now the garden rooms) and is connected to the former Japanese Consulate (currently the tower rooms). The interiors were refreshed by Brooklyn-based MARKZEFF Design. The lobby is an ideal locale for that rendezvous/business meeting (sign that movie deal), to relax between stops or to end the day with bar bites and artisanal cocktails.
Highlights include:
Garden Suites: The 13 new spacious suites in the Consulate Wing average 450 square feet and are designed as lofts with the bedroom and large living area facing the garden.
Japanese Garden & Courtyard: Fashioned after a traditional Japanese garden fusing simple lines, natural landscapes and plantings, the new garden has a pagoda, koi pond and lounge leading from the lobby bar with a firepit.
Lobby Bar: This hip, open design, offers lots of nooks and crannies for couples or groups.
The Hotel's Japanese-inspired design: Incorporating shou sugi ban technique, traditionally used to fire-proof housing siding by burning or charring the wood for a beautiful charred and blackened look that has the texture of crocodile skin. Additionally, many of the brackets that hold hotel's beams together are custom hot-rolled steel brackets, reflecting the intricate beam and bracket detailing used in old Japanese houses.
Rates start at $249/night – a great value in a city where rooms are close to $400/night on average, according to Bloomberg.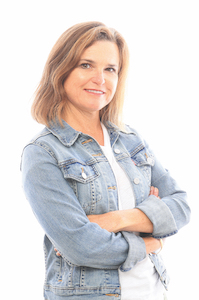 Mimi Towle has been the editor of Marin Magazine for over a decade. She lived with her family in Sycamore Park and Strawberry and thoroughly enjoyed raising two daughters in the mayhem of Marin's youth sports; soccer, swim, volleyball, ballet, hip hop, gymnastics and many many hours spent at Miwok Stables. Her community involvements include volunteering at her daughter's schools, coaching soccer and volleyball (glorified snack mom), being on the board of both Richardson Bay Audubon Center. Currently residing on a floating home in Sausalito, she enjoys all water activity, including learning how to steer a 6-person canoe for the Tamalpais Outrigger Canoe Club. Born and raised in Hawaii, her fondness for the islands has on occasion made its way into the pages of the magazine.