For local fly fishermen, this California summer has been challenging at best. Low to no water means limited fish to catch. However, with increased direct flights to Jackson Hole, Wyoming, there is still a way to set your lure. For those looking to learn a few new casting skills, Snake River Sporting Club has partnered with Orvis to launch a series of fly-fishing schools that wrap up this month. It is Orvis' first school in Wyoming and takes advantage of the club's six miles of private access to the world-famous Snake River. The program includes a balance of classroom instruction, casting instruction, video analysis, and on-water guidance. snakeriversportingclub.com
This article originally appeared in Marin Magazine's print edition with the headline: "Join the Cast".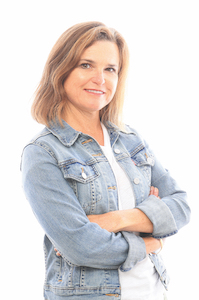 Mimi Towle has been the editor of Marin Magazine for over a decade. She lived with her family in Sycamore Park and Strawberry and thoroughly enjoyed raising two daughters in the mayhem of Marin's youth sports; soccer, swim, volleyball, ballet, hip hop, gymnastics and many many hours spent at Miwok Stables. Her community involvements include volunteering at her daughter's schools, coaching soccer and volleyball (glorified snack mom), being on the board of both Richardson Bay Audubon Center. Currently residing on a floating home in Sausalito, she enjoys all water activity, including learning how to steer a 6-person canoe for the Tamalpais Outrigger Canoe Club. Born and raised in Hawaii, her fondness for the islands has on occasion made its way into the pages of the magazine.