Experienced travelers to Hawaii often surf past Waikiki and the rest of Oahu in search of seemingly more "authentic" experiences in the outer islands. But doing that means missing out on an exciting wave of innovations and renovations around the isle, including memorable meals, intriguing ways to explore Hawaiian culture and history and beautifully transformed lodgings. Here are some highlights in Honolulu and beyond.
Fine and Fun Dining
When jet lag wakes you up early, try one of several new breakfast experiences in Waikiki. Coffee lovers will perk up with a morning cruise ($89 adults, $69 children 12 and under) aboard the Vida Mia, a restored wooden commuter yacht based at Ala Wai Small Boat Harbor. Honolulu Coffee Co. provides the all-you-can-consume Kona coffee, tropical fruit, almond croissants and other fresh pastries.
For a gourmet breakfast with a side of culture, book Queen's Arbor experience ($49), presented by 'Alohilani Resort in a new Kuhio Beach pavilion near Queen Lili'uokalani's former beach home. The farm-to-table menu includes dishes such as chia and ube pudding and Waialua baked eggs, while a cultural practitioner shares stories and teaches traditional crafts such as ink stamping with carved bamboo and stringing seashells or kukui nuts.
For lunch or dinner, rise above the bustle at open-air Queensbreak, on the second-floor pool and recreation terrace of the brightly renovated Waikiki Beach Marriott Resort & Spa. The inviting all-day menu ranges from Wagyu beef burgers to Kauai shrimp pad Thai, Hamakua mushroom flatbread and island papaya with macadamia nut quinoa.
Work up an appetite on the new driving range or tennis courts at the Hawaii Prince Golf Club in Ewa Beach, then dig into the revived Sunday brunch buffet at its Bird of Paradise restaurant, featuring crab legs, prime rib and more ($59 adults, $30 ages 6 to 12, $49 ages 60-plus).
To get into the foodie swing of things, go to Heyday, the poolside restaurant at the retro White Sands Hotel, where you sit on a swing at its bamboo-hut bar sipping cocktails, or chow down on hearty "New Continental" cuisine like BLTs with smoked ono salad, chicken satay and steak Diane sourced from local grass-fed beef. Chef Robynne Maii, who also runs the similarly engaging if swing-less Fête in Honolulu's Chinatown, recently became Hawaii's first female chef to win a James Beard award.
The perfect place to end the day has long been House Without a Key, the outdoor restaurant and lounge at the beautifully renovated Halekulani hotel. A new dining room with pool bar and viewing kitchen and revamped menus (including a daily breakfast buffet and lunch) complement the ongoing tradition of nightly dinner and sunset cocktails, accompanied by a Hawaiian music trio and graceful hula dancer. Those who like a chic but less expensive oasis can stay next door at Halepuna Waikiki by Halekulani, the suavely updated, high-rise sister hotel with excellent drinks at its stunning infinity-edge pool.
Viewing Histories
Get a unique perspective on the attack on Pearl Harbor during the Pearl Harbor Aviation Museum's new guided tours of the restored Ford Island Control Tower. The recently restored tower provides sweeping views that include Battleship Row and Oahu's other military bases and airfields bombed on Dec. 7, 1941. Buy tickets to the tour only ($35) or as an addition ($20) to the museum's general admission ($26 adults, $15 ages 4 to 12), with access to 50-plus aircrafts and other exhibits.
Wartime, Native Hawaiian and natural history are all on the itinerary of the new, two-hour Shaka Kukakuka bird-watching tours ($125) on the North Shore at Turtle Bay Resort, which debuted its dramatic, ocean-themed transformation in summer 2021. An electric safari shuttle takes you along 5 miles of trails, visiting a World War II pillbox and nine Hawaiian ahu (stone markers) and making stops to kukakuka ("talk story") about endangered native and other bird species, with binoculars provided. The tour ends at the resort's 468-acre Kuilima Farm, where guests can try a freshly made banana lumpia.
A separate 45-minute farm tour ($35 adults, $25 ages 4 to 12) explores Kuilima's sustainability efforts and community gardens. The resort's recently launched Paniolo Pa'ina — an alternative to a traditional luau — is a delicious way to discover Hawaii's cowboy (paniolo) heritage via music, stories, hula and barbecue ($195 adults, $120 ages 4 to 12).
Refined Island-Style Sleeps
Besides those mentioned above, two more Waikiki hotels boast impressively reimagined rooms and public spaces. The family-friendly Outrigger Reef Waikiki Beach Resort reopened in late April after an $80 million renovation that highlights traditional and contemporary Hawaiian culture, including a new lei stand, cultural center and guest rooms with vintage photos and prints amid modern island furnishings (from $436, including resort fee).
At the other end of the beach, Kaimana Beach Hotel has undergone a partial metamorphosis — including retro-chic redesign of five top-floor suites, Hau Tree restaurant, the art-filled lobby and sunset bar — courtesy of Sausalito resident Jonathan McManus' Private Label Collection management company, star Honolulu chef Chris Kajioka and mixologist Jen Ackrill, formerly of San Francisco's Rye (from $215, including resort fee).
Reviving a Waterway 
Built in 1928 to drain marshy Waikiki, the Ala Wai Canal became muddy and polluted over the years. Now the nonprofit Genki Ala Wai Project  aims to restore the canal for swimming and fishing within seven years through the use of 200,000 genki balls — spheres of clay, rice bran and molasses treated with a special solution of microorganisms to biodegrade the pollutants and oxygenate the water.
Guests at the Ritz-Carlton Residences, Waikiki Beach, can help by booking the special Malama Hawaii ("care for Hawaii" package) that gives $20 to the project, enough to create four spheres, for each night of their stay. In return, they'll receive a nightly $20 credit for resort expenses, with discounted room rates from $498.
---
For more on Marin:
---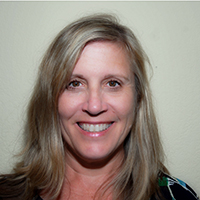 Travel writer and guidebook author Jeanne Cooper lives in Hawaii, where she volunteers with the Hawaii Island Humane Society and St. James' Community Meal.