From eating healthy to making sure we're getting enough sleep, practicing mindfulness is the new norm that has helped us stay sane throughout the highs and lows of our pandemic world. Among the many ways we're focusing on self-care, however, mediation is one practice that — although it's been around for hundreds, if not thousands, of years — continues to gain in popularity. It's estimated that anywhere from 200–500 million people in the world meditate, a number that's more than tripled since 2012. The explosion in the number of mindfulness apps, including Calm, Insight Timer and Headspace, further attests to meditation's new mainstream appeal.
Studies suggest the reason so many people are turning to this time-tested wellness tradition is the health benefits it offers. But that's only part of the appeal. "Of course, meditation can provide benefits of relaxation or stress reduction," says Reverend Sozan Miglioli, president of the San Francisco Zen Center. "But it's really about engaging with what's happening in ourselves and our lives in the silence of reflection — that's what makes it so powerful."
Still, for new practitioners, it's best to leave expectations at the door, advises Miglioli. Much like starting a workout regimen at the gym, it takes time, consistency and practice to experience the benefits of meditation. "It's really important to have guidance," Miglioli says. "Teachers and practice leaders can guide you through the process."
There are plenty of local resources available for those who want to explore the practice of meditation firsthand, both in-person and virtually. For example, the San Francisco Zen Center offers programs and meditation retreats at three different campuses: an SF-based temple, Green Gulch Farm in Muir Beach and Tassajara Zen Mountain Center in the Ventana Wilderness; Spirit Rock in Woodacre also offers meditation programming and retreats; and Novato-based Mindful One Meditation offers free online mediation classes until they're able reopen their studio, currently closed due to Covid-19. Many local yoga and fitness studios offer meditation classes as well, including the brand-new Club Evexia, a 16,000-square-foot fitness, health and wellness facility in Mill Valley.
Daunted by the time commitment required to fit meditation into your schedule? Don't be, reassures Miglioli. "The best time and regularity needed to meditate is the one that you can commit to," he says, "even if it's just for five minutes, three times a week."
---
More from Marin:
---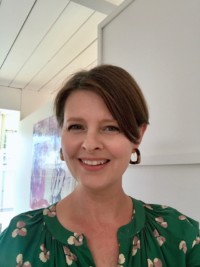 Lotus Abrams has covered everything from beauty to business to tech in her editorial career, but it might be writing about her native Bay Area that inspires her most. She lives with her husband and two daughters in the San Francisco Peninsula, where they enjoy spending time outdoors at the area's many open spaces protected and preserved by her favorite local nonprofit, the Peninsula Open Space Trust.