Looking to make your next trip to the islands a bit more enriching? Here's a short list of free talks intended to ensure you return home with more than a sunburn and tiki mug.
---
Oahu
WHAT YOU'LL LEARN
Your digestive system is known as "the second brain" because the vagus nerve actually manufactures more neurotransmitters than the brain does. For example, about 80 percent of your serotonin is made in the gut. Hence gut health is essential for mental and emotional health.
WHERE
Oceanfront luxury hotel Halekulani has just introduced the "Living as an Art" lecture series, featuring wellness expert Kamala Skipper. The event occurs on the last Saturday of the month and is complimentary for guests; otherwise a $25 fee applies.
WHAT YOU'LL LEARN
Prior to becoming the most-awarded winter Olympian, Apolo Ohno as a youth hid out in a friend's basement to avoid his first training camp.
WHERE
"Study Hall" at The Modern Honolulu is a monthly salon that happens at 6 p.m. in the hotel's "hidden" speakeasy. Lecturers include artists, authors, celebrities and creative types.
Maui
WHAT YOU'LL LEARN
At Olelo Hawaii, you'll discuss the history of language in Hawaii and learn how to pronounce Hawaiian words. At the end of the class, you will receive a certificate with your Hawaiian name.
WHERE
The Fairmont Kea Lani in Wailea was voted as having the "Best Hawaiian Cultural Program" by the readers of Maui News. The program, led by full-time cultural coach Jonelle Kamai, includes an in-depth Hawaiian Cultural Tour featuring topics like ancient Hawaiians' medicinal uses of native plants such as lauae, maia and 'awa and the history of neighboring islands. The tour concludes in the resort's signature restaurant Ko, where guests have the chance to press fresh sugarcane into juice. The cultural tour begins every Wednesday at 10 a.m., and a Hawaiian language and history talk is held Thursdays at 9 a.m.
This article originally appeared in Marin Magazine's print edition under the headline: "Education Vacation."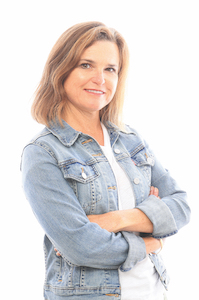 Mimi Towle has been the editor of Marin Magazine for over a decade. She lived with her family in Sycamore Park and Strawberry and thoroughly enjoyed raising two daughters in the mayhem of Marin's youth sports; soccer, swim, volleyball, ballet, hip hop, gymnastics and many many hours spent at Miwok Stables. Her community involvements include volunteering at her daughter's schools, coaching soccer and volleyball (glorified snack mom), being on the board of both Richardson Bay Audubon Center. Currently residing on a floating home in Sausalito, she enjoys all water activity, including learning how to steer a 6-person canoe for the Tamalpais Outrigger Canoe Club. Born and raised in Hawaii, her fondness for the islands has on occasion made its way into the pages of the magazine.