The last 18 months took a heavy toll on small businesses around the country — and here in Marin County — but finally, the worst of the pandemic appears to be behind us, and it's time to celebrate just how far we've come. As we recognize our 2021 Best of County winners, we thought we'd also check in with last year's honorees to see how they fared during Covid-19. We're happy to report that faced with adversity, these businesses managed to perfect the art of the pivot, coming up with creative and safe ways to preserve their businesses, safely serve their customers and give back to the community. They couldn't have done it without all of you, and they couldn't be more grateful. We hope you'll find their stories as inspiring as we do.  
San Rafael
The pandemic hit our business hard. To survive right away, we needed to let most of our crew go in a blink of eye. After that we did all the marketing possible, and we offered free delivery to anywhere in Marin! Every morning was a new challenge. There were many days that being open wasn't worth it, but there were always some days where our sales had just $1 more than the previous day, and that dollar keep us going until we were able to open again and bring all our crew back. Thank you for your support Marin! 
— Karen Garcia, Manager
Mill Valley
Pre-pandemic, my fitness students lined up outside like a rock concert, hoping to grab a spot in my HIIT class. When quarantine hit, students and friends from across the world were desperate for movement, connection and community. I pivoted immediately to meet their needs. I faced enormous technical and physical hurdles, including competing in an online environment with titans like Peloton who were already established. With the help of my family, I created BodyByBinay, which encompasses my nutrition business along with virtual HIIT classes. Pivoting my business was the result of quick action, family bonds, a deep sense of community and the support of my students. 
— Binay Curtis, Nutritional Therapy Practitioner and Fitness Instructor
Petaluma, San Rafael
We opened our doors in San Rafael on February 6, 2020, and had the best community support any new business could ask for at our grand opening. We built our coffee shop to provide a space for our community to enjoy the coffee we roast. Covid-19 changed that in some ways, but not for forever. We did everything we could to keep the business going with a very small staff — just two people and us, the owners. We went on every ordering platform to get our products to our customers. Now, Pink Owl Coffee has 13 employees and two coffee shops, and we are growing our business. Our products are in other small restaurants and grocery stores near and far. Our strategy is to never let something like this pandemic stop our dreams. Coffee is a passion for us, and we're happy to serve that passion to others. 
— Saandra Bowlus and Joe Carlo, cofounders and co-owners


Santa Rosa
As a healing arts studio based on physical touch and community gathering, our business was closed by mandate nearly all of 2020, and one of the very last to re-open. In the blink of an eye, we went from a flourishing team of more than 70 practitioners in two counties to just a few of us teaching on our iPhones. Our team definitely relied on our yogic practices of flexibility, resiliency and imagination in turning our physical studio into a virtual school. While only one of our brick-and-mortar studios survived the pandemic (we recently re-opened in Sonoma County), we were able to transition onto a virtual platform and extend our community to a national audience. Marin County has long been a leader in meditation, mindfulness and progressive natural healing, and an unanticipated blessing has been our new ability to share our ethos with a global community. 
— Kayse Gehret, Founder 
San Francisco
The strategy that served us best over the last year has been leaning into our core mission, which is to make a positive impact on the skin and lives of our customers. We became carbon-neutral and green-business certified, and are on our way to becoming a B Corporation, all of which strengthens our commitment to sustainability and improves the world we live in. Every day we work to add joy, gratitude and confidence to our customers' lives. Feeling like you're making a difference makes the hard days worth it. 
— April Gargiulo, founder and CEO
Novato
Our doors were closed to the public for many months, and staff worked remotely. However, our goal was to continue to educate and inspire our community. To that end, we produced more than 14 virtual art tours and art talks, and made them available via our website. Our largest fundraiser of the year, the Altered Book Auction, pivoted from an in-person silent auction event to an entirely online bidding platform, with successful results. It allowed the museum to engage with art buyers from across the country, who raised their paddles from coast to coast. We also taught the fall 2020 semester of the Novato Schools Art Enrichment program provided to all 4th and 5th grade students by Zoom to comply with the distance learning requirements. We're grateful for special funding that kept our staff paid and covered unforeseen expenses in order to comply with the county's health orders. 
— Susan Sharman, Marketing and Development Manager
Mill Valley
We all went through tremendous ups and downs throughout the pandemic. We were scared and unsure if we would survive financially. We had to furlough so many people, and the ones who kept working were constantly worried about getting infected by Covid-19 and bringing it home to our families. But we soldered on and were creative and pivoted. The community embraced our creative take-out menu, and eventually we were allowed to open, at least outside, where we created wonderful outdoor spaces. 
— Peter Schumacher Owner, Bungalow 44 and Playa; co-owner, Buckeye Roadhouse 
Mill Valley
The most impactful move we made to make it through this pandemic was resurrecting chef Michael Siegel's old menu from his place in San Francisco, Shorty Goldstein's. During a time when most restaurants were downsizing their staff, menu and expenses, we decided to counter that movement by opening a pop-up restaurant. Quick research informed us there were few, if any, options for anyone desiring Jewish deli favorites. Our famous Reuben sandwich was joined by house-smoked pastrami Rachel and fresh oven-roasted turkey sandwiches, latkes, knish, chopped liver and a spread of house-made pickles. Due to the success of Shorty's, we started preparing take-home meals for all Jewish holidays, and from there, national holidays. Our success is attributed to thinking outside the box, repurposing assets and products, and retaining motivation when most new attempts failed to catch traction. It's also important to recognize how the community helped Floodwater stay afloat during this pandemic. From Jim Welte and the Mill Valley Chamber of Commerce battling for small business to local residents who frequented us more than before just to check on us, the community motivated us to press on.  
— Tyler Higgins, Owner/General Manager
San Anselmo
I have been in the restaurant business for 45 years, and having to navigate the Covid protocols while keeping the doors open (when we could), as well as keeping our workers employed and safe, was the most difficult challenge of my life. The most satisfying project we did was cook 10,000 meals for ExtraFood through a GoFundMe campaign we started in early April. It was the first thing that brought our restaurant back to life and ignited that flicker of hope that the desolate days of Covid wouldn't last forever. From that time, we slowly built up our business, employing more of our staff and serving a growing number of customers. We consider ourselves lucky to have been able adapt to a crisis like this, and to have a hard-working, resourceful staff that rose to the challenge.
— Heidi Krahling, owner 
San Rafael
My business was able to survive during the pandemic, thanks to a loving and loyal community of students who gave me permission to fumble, experiment, fail and try creative solutions. I invested in my own equipment and created a new membership website that allowed students to take my dance, fitness and yoga classes three ways: either live on Zoom from home, in-person and masked on my deck (and eventually in outdoor parking lots), or on-demand at their convenience. As hard as it was to keep my business afloat this past year, staying connected with my students and seeing their faces (even on a tiny Zoom square) was physically and mentally healing for us all. 
— Grace Yu, owner 
Larkspur
During the pandemic, and despite the challenges, Left Bank Larkspur launched several virtual concepts (sold exclusively for pickup and delivery) using our existing Left Bank kitchen to create additional menu items. With our virtual concepts — Mac'n Cheese Shop, Lito's Cocina Hispana and our LB Cru Wine Club — we're able to bring our guests a variety of tastes and cuisines all in one place. We also built our beautiful new parklet adjacent to the restaurant to accommodate additional outdoor seating, and worked with community school organizations, such as SPARK and Kik, to provide weekly family meals for pickup to give back to the community in need.
— Frank Caiazzo, general manager 
Sonoma, Sausalito
Throughout Covid-19, we never shut down our production, which we're grateful for as a family-owned and operated business. Our retail sales in grocery and liquor stores continued to thrive. However, we temporarily needed to close our tasting rooms in Sonoma and Sausalito while certain restrictions were in place. To keep our staff employed, we transitioned to making high-grade hand sanitizer. We donated many batches to first responders, hospitals and our local community. During this time, we also focused on creating some delicious pre-batched cocktails and cocktail kits and sold them to-go for people to enjoy at home during Covid. They turned out to be extremely popular, and we decided to continue to offer them as things have opened up. Now that restrictions have been lifted, we are also so happy to welcome people back in person!
— Darren Hanson, head of production
Our biggest challenge was our cancelled events, and not being able to be face to face with our customers. I focused on a healthy mindset through mediation, a no-news zone and reading positive business-development books, and pushed through fear and self-doubt by exercising and eating right. Looking at my business internally, through our marketing efforts, networking on Zoom and focus on new-product development, we're now seeing the silver lining. Our first event is scheduled in October 2021, and we're looking forward to our best year ever. 
— Alana Burstein, founder/president 
Mill Valley, San Rafael
Red Dragon Yoga got through this year with grit, resilience, community support and federal PPP loans — along with lots of time spent on the back porch answering emails in the sun during long workdays. We pivoted as a team this year in a way we never had before, from expanding our virtual experience to a global platform to running outdoor classes, following all health mandates. We got through this together and are proud to serve as we continue to welcome back the community. 
— Stephanie Schreiber, director
San Rafael, Novato
Studio 4 Art has spent the last 18 months redefining our mission and re-evaluating the role art plays in our lives. By shifting our in-person classes online, holding virtual camps, creating at-home art kits for individuals and schools, and hosting fundraisers virtually, we were able to continue our mission of inspiring creativity in children and families. The challenges of this time have solidified our belief that through art, we are better able to process the world around us, forge connections, make sense of our experiences and thrive — even when the world is struggling to survive.
— Kebby McInroy, owner 

San Rafael
In the beginning of the outbreak, we were granted an exemption from the shelter in place because we were an essential business. Despite being a small manufacturer, we were able to prioritize production to a whole new scale: We ran extra shifts, sped up production lines, paused other SKUS and converted factory lines designed for other products to meet the increased need for hand sanitizer and hand soap. We also have an incredible team of flexible and resilient employees who were able to adapt to such radical changes. 
— Anais Zuniga, social media and community manager
---
More from Marin:
---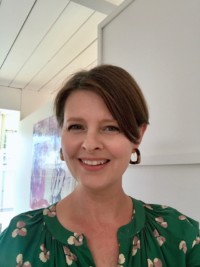 Lotus Abrams has covered everything from beauty to business to tech in her editorial career, but it might be writing about her native Bay Area that inspires her most. She lives with her husband and two daughters in the San Francisco Peninsula, where they enjoy spending time outdoors at the area's many open spaces protected and preserved by her favorite local nonprofit, the Peninsula Open Space Trust.