We can't have parties, and most of us are not chefs, but that doesn't mean party recipes have to go to waste. We've selected some local favorites for you to recreate — they include simple adaptations for the home cook, including do-ahead tips, easy shortcuts and local sources for unique ingredients. Make one, make several, make the whole menu.
Winemaker Igor Sill explores the wonders of wild yeast and how it is so important for making wine. Sill precision farms a sustainable eco-friendly volcanic mountain vineyard on Napa's Atlas Peak Mountain, Sill Family Vineyards. He's a passionate wine lover, winemaker, writer, and a member of the Court of Master Sommeliers.
Téa Obreht's new novel, Inland: A Novel, is an imaginatively mythic journey across the American West that was named one of the best books of the 2019 by publications including Time, The Washington Post, Entertainment Weekly, Esquire, Kirkus Reviews, Library Journal  and BookPage. Her first novel, The Tiger's Wife, was a finalist for the National Book Award and winner of the 2011 Orange Prize for Fiction. An international bestseller, it has sold over a million copies worldwide, with rights sold in 37 countries. 
While the activity of gardening is all about the journey — a series of discoveries mixed with frustrating struggles — most gardeners wouldn't mind a little guidance on how to prevent disappointments and the wasted time, water or money involved. Here are ways to sidestep pitfalls and see more success.
The goal of this pose is to open the heart center or Anahata Chakra (Aw-na-haw-ta Shaw-cra), but it also fights the rounding of our upper back and shoulders. As you breathe into this pose, you will soften around the heart. It also opens the shoulders and it is a lovely modification to Downward Facing Dog, one of the most common poses in a yoga practice. It is an especially great variation for individuals with wrist issues since there is no pressure on the wrist.
---
How to Help
For more ways to support local businesses, go here.
---
More from Marin: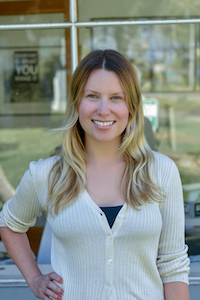 Kasia Pawlowska loves words. A native of Poland, Kasia moved to the States when she was seven. The San Francisco State University creative writing graduate went on to write for publications like the San Francisco Bay Guardian and KQED Arts among others prior to joining the Marin Magazine staff. Topics Kasia has covered include travel, trends, mushroom hunting, an award-winning series on social media addiction and loads of other random things. When she's not busy blogging or researching and writing articles, she's either at home writing postcards and reading or going to shows. Recently, Kasia has been trying to branch out and diversify, ie: use different emojis. Her quest for the perfect chip is never-ending.