We love highlighting the best of our community, and with its thriving foodie scene, Marin has some stellar people working in food industry. Welcome to our restaurant partner profiles, where every November we feature a few of our favorite restaurants and the chefs and owners behind them that keep Marin well-fed.
Poggio Trattoria
Benjamin Balesteri, Executive Chef
Poggio is a classic Italian trattoria with comfortable neighborhood charm and destination-caliber cuisine. Executive Chef Benjamin Balesteri sources local ingredients from the best purveyors and highlights these quality products in the daily changing menu. Chef Balesteri offers a menu that features soulful classics of Northern Italy including a variety of antipasti, house-made pasta, spit-roasted meats, and wood-fired pizzas. He often catches the fresh fish served at Poggio with daily specials that include line-caught local tuna, black cod, petrale and halibut.
The notable wine list emphasizes vintages from Italy and Northern California along with a unique selection of hard-to-find vintages of some of the most sought-after varietals in the world. This year, Poggio was voted best Italian Restaurant in Marin Magazine's Best of the County, and will celebrate its 20th anniversary in November.
777 Bridgeway, Sausalito. 415.332.7771.
Alfredo Ancona, Executive Chef/Owner
Chef Alfredo Ancona serves a farmers' market inspired Italian menu, where seasonal, quality ingredients are the foundation. Having lived and worked in southern Italy, true Italian flavors envelope daily dishes of handmade Antipasti, Pasta, Pizza, and Secondi of sustainable/local fish and meats. Unique and well-sourced wines from Italy take priority on Alfredo's wine list, and the bartenders offer iconic cocktails, drinks, and dining.
Since 1983, Three generations of the Ancona family have been creating an experience of Campagna Italy in Sausalito, California. Alfredo Ancona takes pride in his family's heritage and strives to bring that to the forefront of every meal he serves.
621 Bridgeway, Sausalito. 415.331.5225.
Gravity Tavern
Pedro Villalobos, Executive Chef
Deemed "upscale and sophisticated ambience" and "cozy and welcoming" by critics, Gravity Tavern is located in Downtown Mill Valley. In addition to Prime Rib Sundays, Tamale Tuesdays, and "Last Thursdays" (a multi-course paired dinnerwith a local winery), Gravity offers brunch, lunch, happy hour, and dinner experiences that are luxurious yet approachable.
Executive Chef Pedro Villalobos continues to impress with dishes such as Coq au Vin Blanc and Spicy Lobster & Burrata Linguini, as well as the fan-favorite Buttermilk Fried Chicken. Paired with a sommelier-selected wine or a craft cocktail, Gravity Tavernoffers an unparalleled dining experience in Mill Valley.
38 Miller Ave, Suite 1, Mill Valley. 415.888.2108.
Perry's on Magnolia
Perry Butler, Owner
Perry's on Magnolia opened in Larkspur in 2015, in the historic Lark Creek Inn building originally built in 1888. Perry's brought its hallmarks to Marin County: the classic American menu, a bustling bar, and the warmth and personality for which Perry's has always been known. Nestled among the Redwood trees and along the bank of the Arroyo Holon Creek, Perry's on Magnolia features a variety of dining spaces. Outdoor options include the heated Patio, the Redwood Grove, Upper Terrace and the front Garden. The interior features the Murphy Room set in the original building, the Garden Room adjacent to the lively bar area and the substantial bar itself. Perry's is open for Dinner seven days a week starting at 3pm, for Lunch Friday at 11am, Brunch Saturday at 11am and Sunday at 10am. Please call or visit our website for reservations. We hope to see you soon!
234 Magnolia Ave, Larkspur. 415.927.1877.
Petite Left Bank
Roland Passot, Founder and Chef-Propriétaire
Petite Left Bank is a traditional French café and bistro by Chef Roland Passot. An all-day menu features bistro highlights with French recipes and classics, a notable wine list, an artisan craft cocktail menu, and
spirit-free beverages. Also, check out Petite en Volant, our new catering menu, and let us bring a lively and exciting Petite experience to you!
696 Tiburon Blvd, Belvedere Tiburon. 415.910.1010.
Left Bank Brasserie
Roland Passot, Founder and Chef-Propriétaire
Left Bank Brasserie is an authentic Parisian-style brasserie by Chef Roland Passot. An all-day menu features French cuisine utilizing seasonal, local, and organic ingredients, along with an extensive cocktail menu, beer options, and an expertly-curated wine selection. Also, check out Petite en Volant, our new catering menu, and let us bring a lively, exciting Fun and French experience to you!
507 Magnolia Ave, Larkspur. 415.927.3331.
Creekside Pizza & Taproom
Pat Townsley, Founder/Owner
Creekside Pizza & Taproom is home to Marin's award-winning hand-crafted artisan pizzas, fresh salads, hearty pastas, shareable appetizers, deli-inspired sandwiches, with many gluten-free and vegan options. Creekside's 40 draft handle taproom is celebrated as the finest craft beer selection in Marin, plus a curated collection of fine California wines. Creekside's staff makes your dining experience even more memorable with their warm and welcoming service, passion for quality, and the relentless dedication
to community. Open at 11am seven days a week, 365 days a year, Creekside's quality, commitment, and personality have earned them Marin Magazine's Best of County award year over year. "We look forward to your next visit, and thank you for encouraging our behavior." – Pat Townsley
638 San Anselmo Ave, San Anselmo. 415.785.4450.
Comforts
Glenn, Laura, Erin and Quinn Miwa, Owners
Consistently voted "Best of the County", Comforts offers fine city and homestyle food, featuring seasonal, local and organic ingredients. Celebrating its 37th anniversary this year, Comforts continues to be family-run (second generation!). While the take-out department has focused on family meals and easy grab and go salads the past couple of years, there is a plan to expand their offerings in the near future! Stay tuned! The sit-down restaurant is a fantastic one-stop shop, offering breakfast, lunch, dinner, and even fantastic gift items from their marketplace. And with the holidays fast approaching, you can enjoy easy, delicious and comforting holiday dinners at home! Visit our website for our special holiday offerings.
335 San Anselmo Ave, San Anselmo. 415.454.9840.
Cucina s|a
Donna Seymour, Owner
Cucina s|a is a friendly neighborhood spot that has been satisfying diners for over 25 celebrated years. Owner Donna Seymour added a parklet and expanded the space to include a full bar with a selection of spirits and craft cocktails. These new offerings complement award-winning dishes cooked in a wood-fired oven and the seasonal, organic-focused menu showcasing Southern and Central Italian cuisine.
Chef Roberto Avila brings fresh spins on classic dishes like goat cheese and fig salad and brined and braised pork chop with red cabbage and smoked pineapple chutney.
510 San Anselmo Ave, San Anselmo. 415.454.2942.
Chyna Kennedy Honey and Reggie Hunter, Partners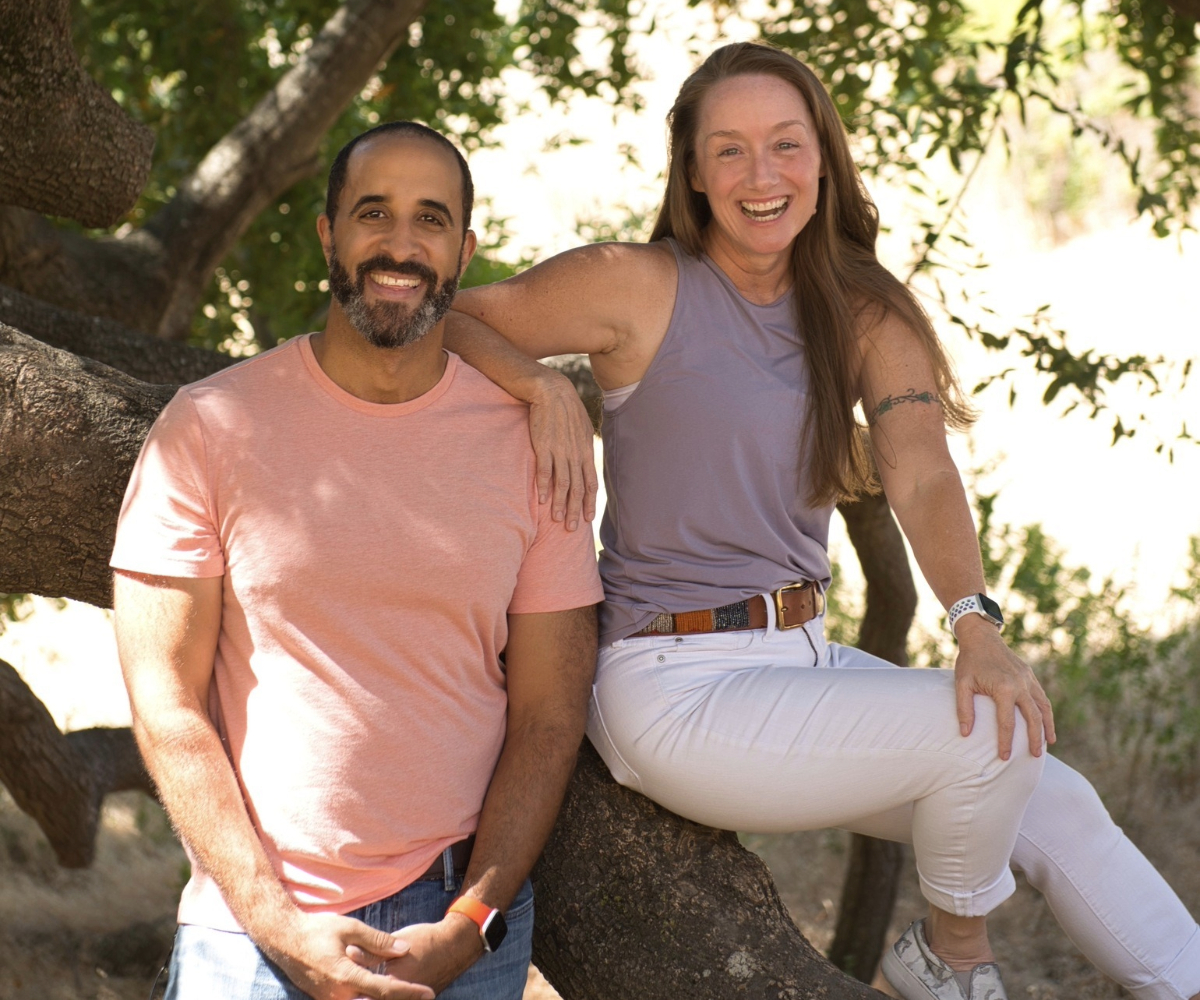 Since 2004, Chyna and Reggie have worked together serving quality, organic ingredients in an award-winning, one-of-a-kind quick-serve menu. She is the founder and visionary and he is the master of daily
operations. Together, with the help of an exceptional team, they operate two locations in California and co-own a location in Florida.
47 Shoreline Hwy, Mill Valley. 415.388.1852.
1408 4th Street, San Rafael. 415.457.5400.
Now introducing Brunch/Lunch on the Bay-$24.95. Choose from a selection of Omelettes, Panini, and Egg Dishes. Dine over the water in Tiburon at the Bay Area's most scenic restaurant. Exceptional views
complimented by a wide-ranging menu appealing to both seafood and meat lovers. Savory vegetable dishes available. Make a reservation today. Dinner Mon-Sun 5-8. Lunch/Brunch Fri-Sat-Sun 12-4. Evening Valet Parking.
2000 Paradise Drive, Tiburon. 415.435.3400.
La Toscana Ristorante & Bar
Marilyn Mori, Laura Mori Riella, Michael Mori, Owners
Located just of the 101 in San Rafael, La Toscana has been serving the local community for over 38 years! Opened by Paolo and Marilyn Mori in 1985, the next generation, son, Michael Mori and daughter, Laura Mori Riella now run the restaurant. With a recent dining room renovation, a popular bar among locals, La Toscana provides its customers with a warm space to meet with friends, family, or business
associates. The menu offers classic dishes from the Toscana region in Italy, a full bar, and a robust Italian wine list.
La Toscana is open for lunch and dinner Monday through Friday, dinner on Saturdays and closed on Sundays. Please call or visit our website for reservations. We look forward to seeing you soon!
3751 Redwood Hwy, San Rafael. 415.492.9100.
Harris' Steakhouse
Michael Buhagiar, Executive Chef/Owner
Chef Mike has always enjoyed going to work, and still does after 40 years in the same kitchen. Part of Harris' opening team in 1984, alongside Mrs. Harris and talented chef Goetz Boje, he is maintaining the
legacy that these original partners built. Born and raised in San Francisco, Chef Mike has spent his entire career within the Van Ness corridor, serving the neighborhood first-rate meals for decades. Now Executive Chef and Owner of what has become THE San Francisco steakhouse, he is passionate about offering the Bay Area's best dry- aged steaks in an atmosphere of timeless elegance and charm. Joined by his two sons and daughter-in-law at Harris', his strong ties to the community make his position even more fulfilling.
2100 Van Ness Ave, San Francisco. 415.673.1888.
The Baan Thai Cuisine
Jukreewat Suthon, Owner
Voted "Best Thai in Marin," for Best of the County 2022, The Baan Thai Cuisine has been serving fresh, local, and seasonal food to Marin County residents with love and care since 2020. Owner Jackie and the
team have been working hard to create the best Thai food in the county. They not only care about what is in their dishes, but about the containers that they go into — here containers are all compostable.
Enjoy the house special "Tom Yum Beer," a perfect union of lemongrass, kaffir lime leaves, and galangal that results in a bright, crisp, and zesty brew. Complex and thirst-quenching, it pairs excellently with Thai dishes with an unparalleled ability to cut through spices and heat. Make your reservation today.
726 San Anselmo Ave, San Anselmo. 415.457.9470.