Looking for the best places to eat out locally? Here are a few favorites.
Sheryl Cahill, Proprietor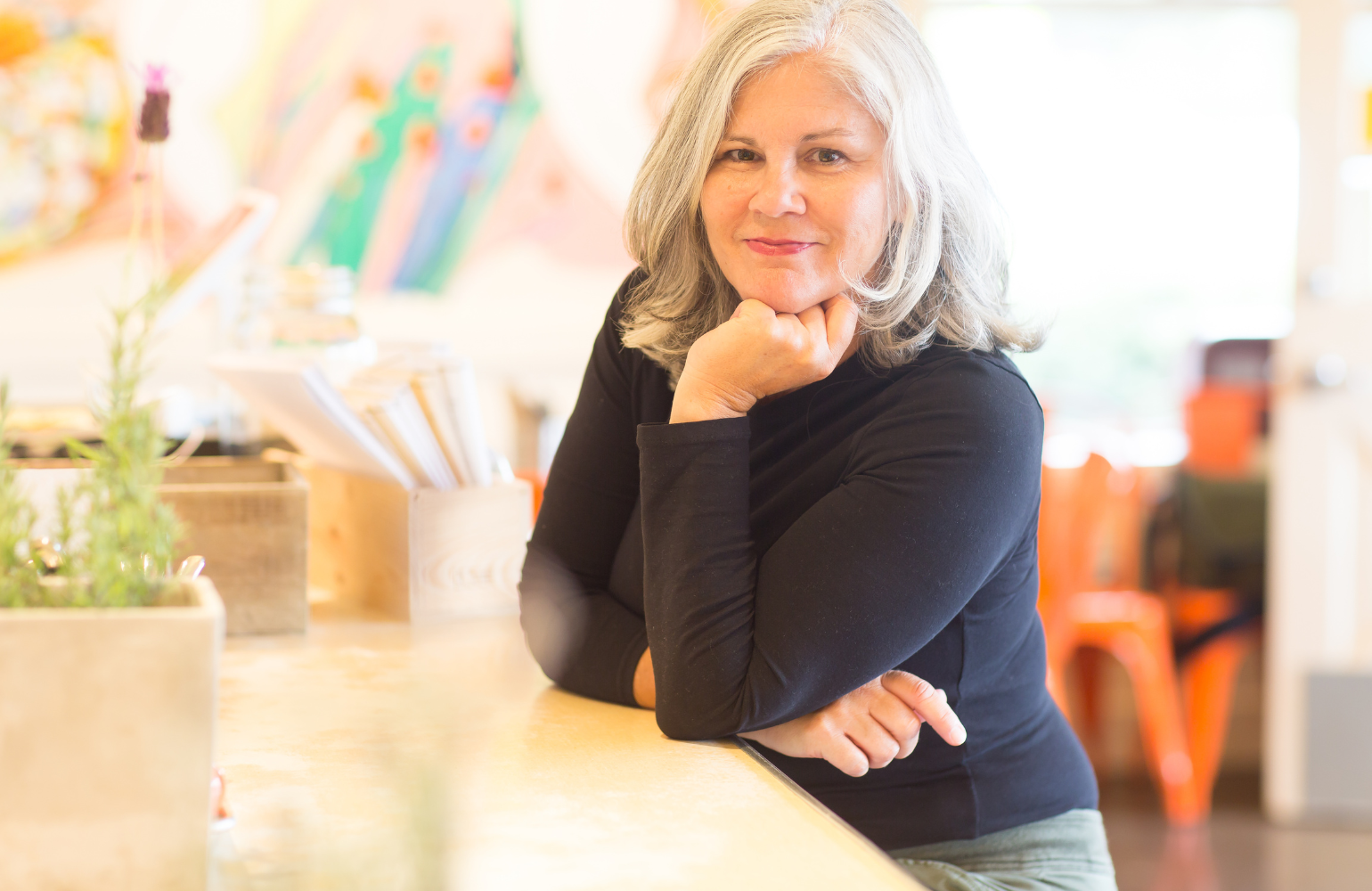 Located in downtown Point Reyes Station, this local institution is a West Marin classic celebrating 58 consecutive years of service for the community and Point Reyes National Seashore visitors alike. Enjoy classic cocktails, local seafood and the iconic popovers, beloved by generations of Marinites since 1964.
Executive Chef Aaron Wright leads a veteran team of culinary professionals with the goal of maintaining the historical character and traditions of Station House, while also working with local farmers to introduce rotating seasonal selections of farm-to-table specials.
Main Street, Point Reyes Station. 415.663.1515.
Aaron Wright, Executive Chef
Chef Aaron Wright's career began with a critically-acclaimed head chef position at Canlis (Seattle) and wound its way to Point Reyes Station, where he oversees culinary operations at both Station House Cafe and its "little sister" Side Street Kitchen. Located on the renovated site of a former truck stop and diner, Side Street Kitchen, a casual and modern rotisserie, opened in 2017. It is a counter-service spot with friendly staff and fresh, wholesome food. Chef Aaron's menu features vegan, vegetarian and gluten- free fare as well as slow-roasted meats and house-smoked oysters.
Come for the rotisserie chicken, stay for his famous butterscotch pudding or apple fritters!
60 Fourth Street, Point Reyes Station. 415.663.0303.
Perry Butler, Owner
Perry's on Magnolia opened in Larkspur in 2015, in the historic Lark Creek Inn building originally built in 1888. Perry's brought its hallmarks to Marin County: the classic American menu, a bustling bar, and the warmth and personality for which Perry's has always been known.
Nestled among the Redwood trees and along the bank of the Arroyo Holon Creek, Perry's on Magnolia features a variety of dining spaces. Outdoor options include the heated Patio, the Redwood Grove, Upper Terrace and the front Garden. The interior features the Murphy Room set in the original building, the Garden Room adjacent to the lively bar area and the substantial bar itself.
Perry's is open for Dinner seven days a week starting at 3pm, for Lunch Friday at 11am, Brunch Saturday at 11am and Sunday at 10am. Please call or visit our website for reservations. We hope to see you soon!
234 Magnolia Ave, Larkspur. 415.927.1877.
Read more about Perry's here.
Chyna Kennedy Honey and Reggie Hunter, Partners
Since 2004, Chyna and Reggie have worked together serving quality, organic ingredients in an award-winning, one-of-a-kind quick-serve menu. She is the founder and visionary and he is the master of daily operations. Together, with the help of an exceptional team, they operate two locations in California and co-own a location in Florida.
247 Shoreline Hwy, Mill Valley. 415.388.1852
1408 4th Street, San Rafael. 415.457.5400.
Read more about Cafe del Soul here.
Tito Viera, Executive Chef
Cafe Arrivederci has been located in the heart of San Rafael for the past 27 years. Chef Tito is proud to serve fresh homemade pastas and dishes from all over Italy. Visit the expansive dining room, full bar, garden patio and private rooms for parties and events. Call now to reserve brunch, lunch or dinner. They look forward to seeing you soon.
11 G Street, San Rafael. 415.453.6427
Chef Valenti and Maitre'd Cristiano
Guided by legendary chef Valenti and Maitre d' Cristiano, Valenti & Co. has been serving farm- fresh Italian cuisine to discerning downtown San Anselmo diners for over ten years. Remarkable fresh ingredients and skilled execution keep the kitchen in sharp focus here.
Sit at the sidewalk tables or at the curved marble bar and be instantly transported to Northern Italy, or for an added treat sit at the chef's tables overlooking the kitchen to learn a culinary trick or two. In the dining room, service is gracious, attentive and expertly engaged. The wine list has numerous small label gems to be deliciously discovered and paired with the Italian inspired menu. Reservations recommended
337 San Anselmo Ave, San Anselmo. 415.454.7800.
Read more about Valenti & Co. here.
Reintroducing Mill Valley's Italian Mainstay
Piatti, the celebrated Italian eatery with longstanding roots in Marin County, welcomes guests back to their Mill Valley location with a full dining room remodel and refreshed offerings. The space features authentic Venetian plaster walls, regal leather, bold colors, rich, modern walnut and brass finishes that are an elegant nod to its authentic Italian heritage. A central bar and fireplace lounge for lively, indoor dining, while the outdoor patio provides an al fresco experience featuring some of Marin's most iconic views. Open daily for lunch and dinner, the menu spotlights house-made pastas made by hand each day, a classic cocktail program and refreshed wine list. Additionally, the neighborhood restaurant has launched Piatti Provisions, a to-go counter and retail experience allowing the purchase of artisanally crafted, house-made products such as signature sauces and fresh pasta, as well as signature dipping oil and wine. With resplendent ambiance, menu offerings, and a retail program, Piatti continues to provide guests with an exquisitely comforting dining experience.
625 Redwood Hwy, Mill Valley. 415.380.2525.
Roland Passot, Founder and Chef-Propriétaire
Left Bank Brasserie is an authentic Parisian-style brasserie by Chef Roland Passot. Step into a vibrant atmosphere that captures the charm of traditional brasseries and iconic alfresco dining of France. An all- day menu features French cuisine utilizing seasonal, local, and organic ingredients, along with an extensive cocktail menu, beer options, and an expertly-curated wine selection.
507 Magnolia Ave, Larkspur. 415.927.3331.
Read more about Left Bank here.
Roland Passot, Founder and Chef-Propriétaire
Petite Left Bank is a traditional French café and bistro by Chef Roland Passot. Offering coffee and pastries in the morning, with an all-day menu featuring bistro highlights with French recipes and classics. A notable wine list, artisan craft cocktail menu, and spirit-free beverages round out the lively and exciting experience.
1696 Tiburon Blvd, Belvedere Tiburon. 415.910.1010.
Benjamin Balesteri, Executive Chef
Poggio is a classic Italian trattoria with comfortable neighborhood charm and destination-caliber cuisine. Executive Chef Benjamin Balesteri sources local ingredients from the best purveyors and highlights these quality products in the daily changing menu. Chef Balesteri offers a menu that features soulful classics of Northern Italy including a variety of antipasti, house-made pasta, spit-roasted meats, and wood-fired pizzas. He often catches the fresh fish served at Poggio with daily specials that include line-caught local salmon, tuna, and halibut. The notable wine list emphasizes vintages from Italy and Northern California along with a unique selection of hard-to-find vintages of some of the most sought- after varietals in the world. Poggio is open seven days a week offering breakfast, lunch and dinner, a full bar, and ample private dining rooms for special celebrations. In 2022, Poggio was voted best Italian Restaurant in Marin Magazine's Best of the County, and the restaurant will celebrate its 20th anniversary in 2023.
777 Bridgeway, Sausalito. 415.332.7771.
Donna Seymour, Owner
Cucina s|a is a friendly neighborhood spot that has been satisfying diners for over 24 years. Owner Donna Seymour recently added a parklet and expanded the space to include a full bar with a selection of spirits and craft cocktails. These new offerings complement award-winning dishes cooked in a wood-fired oven and the seasonal, organic- focused menu showcasing Southern and Central Italian cuisine.
Chef Roberto Avila brings fresh spins on classic dishes like goat cheese and fig salad and brined and braised pork chop with red cabbage and smoked pineapple chutney.
510 San Anselmo Ave, San Anselmo. 415.454.2942.
Read more about Cucina sIa here.
Jukreewat Suthon, Owner
Voted "Best Thai in Marin," for Best of the County 2022, The Baan Thai Cuisine has been serving fresh, local, and seasonal food to Marin County residents with love and care since 2020. Owner Jackie and the team have been working hard to create the best Thai food in the county. They not only care about what is in their dishes, but about the containers that they go into — here containers are all compostable.
Enjoy the house special "Tom Yum Beer," a perfect union of lemongrass, kaffir lime leaves, and galangal that results in a bright, crisp, and zesty brew. Complex and thirst-quenching, it pairs excellently with Thai dishes with an unparalleled ability to cut through spices and heat. Make your reservation today.
726 San Anselmo Ave, San Anselmo. 415.457.9470.
Paulino Monterroso, Owner
Salt & Pepper provides comfortable indoor and outdoor neighborhood dining, nestled in the heart of downtown Tiburon. Come enjoy the tranquil atmosphere and excellent service of this popular spot, which serves familiar American fare seven days a week, including breakfast, lunch and dinner.
38 Main Street, Tiburon. 415.435.3594.
Lidia Valledor, Director of Food and Beverage
Located in the historic Sentinel Building in the heart of North Beach, Café Zoetrope offers authentic Italian cuisine that honors the ingredients in every dish; each is homemade, with no pretense. Begin your evening in a relaxing atmosphere – sip a classic martini made with Francis Ford Coppola's Countess Walewska vodka before enjoying one of their delicious dishes, such as the chicken cacciatore, spaghetti and meatballs or an authentic muffuletta, complete with housemade bread.
916 Kearny Street, San Francisco. 415.291.1700.
Did you know that San Francisco's most romantic restaurant hideaway is in Tiburon?
On any given day, guests can watch the sunset over the Bay, with its breathtaking views of the Golden Gate Bridge and Angel Island with the fog rolling in, the city lights sparkling in the distance. It's a recipe for romance that cannot be replicated anywhere.
Enjoy a spicy Margarita with the fresh lemon abalone Dore, or sizzling prime ribeye steak with a pickle martini.
Now under new ownership, this recently renovated mid-century, contemporary chic establishment captures romance and the water views like no other restaurant.
Dinner Mon-Sun 5-8
Lunch/brunch Fri-Sat-Sun 12-4 Evening Valet Parking
2000 Paradise Drive, Tiburon. 415.435.3400.
Michael Siegel, Executive Chef, Bill Higgins, Jim Whaley, Director of Operations
EAT. DRINK. PARTY. You have to check out FLOODWATER — and if you already have, then you know how much fun it is! Conveniently located at 152 Shoreline Highway, right off 101 at the Stinson Beach / Mill Valley exit, there are five distinct areas to enjoy: the huge barroom, the den, the boardroom, the game room with pool table and shuffleboard, as well as the outside patio! An entertainment complex in its own right, FLOODWATER features 13 giant HD TVs showing all major (and minor) sports, award shows, news and special interests.
Enjoy the energy in their socially vibrant atmosphere, with uniquely crafted cocktails, a menu featuring Californian cookery, exotic appetizers, organic salads, dazzling sandwiches, wood-fired pizza and irresistible desserts all served with professional and friendly service. Also, FLOODWATER is the ideal choice for your upcoming special occasion. Be it an event viewing, cocktail party, celebration or business meeting. No matter what size and type of event you are planning, FLOODWATER has you covered.
152 Shoreline Hwy, Mill Valley. 415.843.4545.
Janet Abrahamson and Pat Townsley, Co-Owners
Celebrating five years of excellence and community service, Creekside Pizza & Taproom invites you to enjoy award-winning pizzas, chef-built salads, hearty sandwiches and pastas. Creekside's daily happy hour features Marin's best craft beer selection on tap plus a curated California wine selection. Full service indoor dining is available seven days a week in the heart of Marin: San Anselmo. A memorable Creekside experience is made possible by a dedicated and passionate crew, committed to quality preparation, comfortable accommodations and personable attention to detail. Make your reservation today, or order online. "Our gratitude goes out to our staff, our community and all of our guests for five fantastic years. We look forward to your next visit." — Janet Abrahamson and Pat Townsley.
638 San Anselmo Ave, San Anselmo. 415.785.4450.
Read more about Creekside here.
Glenn, Laura, Erin and Quinn Miwa, Owners
Consistently voted "Best of the County", Comforts offers fine city and homestyle food, featuring seasonal, local and organic ingredients. Celebrating its 36th anniversary this year, Comforts continues to be family- run (second generation!). While the take-out department has focused on family meals
and easy grab and go salads the past couple of years, there is a plan to expand their offerings in the near future! Stay tuned!
The sit-down restaurant is a fantastic one- stop shop, offering breakfast, lunch, dinner, and even fantastic gift items from their marketplace. And with the holidays fast approaching, you can enjoy easy, delicious and comforting holiday dinners at home! Visit our website for our special holiday offerings.
335 San Anselmo Ave, San Anselmo. 415.454.9840.
Read more about Comforts here.
Eric Upper, Chef
Conceptualized by Chef Eric Upper, AFICI features contemporary American cuisine in a fine dining, yet approachable space. The multiple course menu showcases Italian and French flavors and techniques while highlighting local, seasonal ingredients alongside some of the best products from around the globe. As an aficionado of handmade pastas, whole-animal utilization and house-made charcuterie, Chef Eric's culinary journey culminates at AFICI.
The staff provide unparalleled service with seasoned expertise while maintaining a warm approach, befitting the restaurant's inviting atmosphere. Whether you choose AFICI for special occasions or a culinary adventure, your experience will illustrate how elegance can derive from refined simplicity.
680 Folsom Street, San Francisco. 415.537.1111.