If you're looking to spruce up your home this spring, these local businesses can help supply whatever you need for projects big and small.
For our full list of home renovation resources, click here.
Stitchline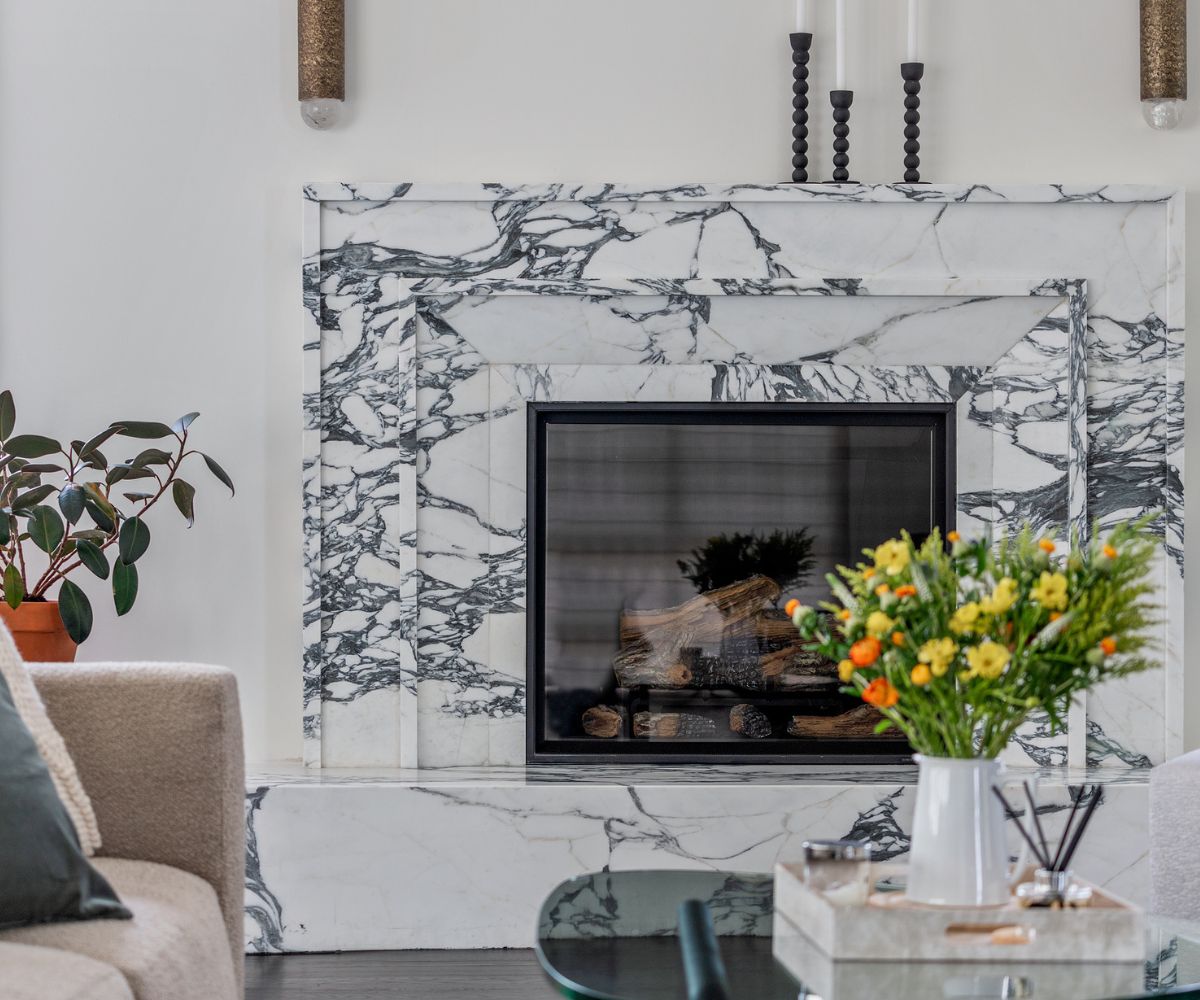 Architecture · Interior Design
Stitchline balances creativity with technical knowledge to realize thoughtful designs. Through their commitment to the client's needs, supported by extensive experience, the team develops unique, inspired, and personal solutions to residential design.
Their strength lies in a collaborative approach at every stage of the project – from the spark of your design idea through setting the final piece of furniture.
Marin and San Francisco Bay Area • 415.653.9595 • [email protected]
City Carpets
Flooring Design Center
City Carpets is your locally owned, family operated flooring store that's part of our nation's largest flooring co-op, Carpet One. They carry all the same fine carpets and flooring as the big SF design centers – without the hassles, but with the pricing and warranties only available through a co-op.
555 East Francisco Blvd, San Rafael, CA • 415.454.4200 • CSL #746886
FP Builders
Quality Workmanship & Attention To Detail
With over forty years of experience in the San Francisco Bay Area, FP Builders specializes in premier custom homes and remodeling. Their dedicated professionals are highly trained at their craft and display the highest attention to detail. "Supervision, supervision" is their mantra. They take a proactive approach to project management and create an efficient worksite.
Interwoven in their construction technology is their efforts to maintain sustainability and green measures. Careful considerations are taken with design professionals to ensure that your project can achieve those goals.
FP Builders' team of professionals will help guide you through the building process, from beginning to end, while maintaining the highest standards for materials and workmanship.
They are focused on customer service and believe they will meet or exceed your expectations.
401 Bel Marin Keys Blvd, Novato, CA • 415.883.9465 • CSL #321693
Changing Places
Celebrating 30 Years -1993-2023!
To show their gratitude for their three decades in business in the Bay Area and beyond, Changing Places is offering *30% OFF ORGANIZING PACKAGES. Let them tackle your garage, pantry, kitchen, closets, and so much more! To schedule visit changing-places.com/30years or call 415.461.6257. *New clients only. 30% offer to be redeemed by June 30, 2023. Service can be scheduled any time.
4340 Redwood Hwy, Suite F-100, San Rafael, CA • 415.461.6257
Hartley Window Coverings
The Window Covering Experts
Window coverings can sometimes be an afterthought in a home improvement project. But really they can be one of the smartest investments you should make for your home. Sun damage can happen quickly to new floors and furnishings. The right coverings can help protect them.
Custom treatments also add warmth and sophistication, and can truly transform a space. They add that finishing touch that might have been missing. And motorized coverings can help ease your busy life with timers and voice control options.
At Hartley Window Coverings the goal is to help you find the best solution for your windows. The team of talented design consultants stay up to date on the latest designs and innovations.
With their knowledgeable advice and guidance, along with an extensive source of manufacturers, they can help you find the perfect application for your unique windows and style. Contact them today to schedule a consultation.
4056 Sebastopol Road, Santa Rosa, CA • 707.525.8256
Sunrise Home
Our Haven Home Collection….
Sunrise Home's exclusive collection, Haven Home, has arrived! They've designed an eco conscious collection of beds, coffee tables, dining tables and cupboards hand crafted to their specifications. Sunrise Home has always championed furnishings made in America in family factories but now they've designed their own pieces uniquely suited to their California lifestyles: Easy care, warm and welcome comfort and timeless styling.
Their 30,000 foot showroom is newly refreshed with wonderful furnishings options for every room in your home… from bedrooms to dining rooms and living rooms, Sunrise Home has curated updated classics perfect for creating your dream home. Their new area rug gallery is worthy of a walk through as well!
If you feel like you'd enjoy some hand holding their designers are happy to help guide you. They have a Home Consultation program that's earning them very happy accolades! While you're here ask about the Partnership Program which offers a 20% discount for 24 months.
Starting their 46th year, they continue to love what they do. Come meander through their newest settings and inspirational vignettes. Sunrise Home offers easy parking, tasty treats and professional, friendly service as only a family showroom can!
831 B Street, San Rafael, CA • 415.456.3939
Stroub Construction, Inc.
High-End Remodels • New Construction
For over 40 years, Stroub Construction has been building exceptional and unique residences that require in-depth attention to architecture, design and details. The combination of exceptional workmanship and professionalism offered at a fair price is what company president Stephen Stroub attributes to his success. The company has steadily grown since its inception in 1983 into one of the most respected firms in the bay area.
In 2020 Steve began an exciting partnership with Jordan Guthrie, an ambitious and talented asset to the company who has worked for Stroub Construction since he was 18 years old. This partnership, along with a strong team and reputation, will ensure the company's success well into the coming decades.
300 Main Street, Sausalito, CA • 415.331.0621 • State Lic #489037
LeafFilter Gutter Protection
The Permanent Solution To Clogged Gutters
From roof to foundation, the damage caused by clogged gutters can be devastating to your home. With LeafFilter, you're protected by a lifetime warranty. Stay off of ladders and end the hassle of cleaning gutters forever. By mentioning Marin Magazine, you will enjoy a complimentary gutter inspection and quote, and a special 20% discount when you install LeafFilter this month.
Santa Rosa, CA • 707.836.3669
Robert Federighi, Inc.
Design • Construction • Staging
The mission of Robert Federighi, Inc. is to impart the very best design concepts and service in every aspect of their operation. Robert Federighi, Inc. has been the leading project, interior design, and premier staging company in Marin for over 20 years. Federighi is a highly accomplished designer and licensed general contractor who manages his team of experts to produce unparalleled home presentations.
Whether you're looking to refresh your existing home with new furnishings, embark on a full-scale renovation, or list your property for sale, they have the skills and expertise to bring your vision to life. They excel in design, project management, custom work, sourcing, and installation with services including paint, carpet, hardwood flooring, plumbing, electrical, tile, cabinets, countertops, landscaping, and much more!
Your home should be an expression of your unique taste and personality. Stagings utilizing Federighi's inventory of fine art, furnishings, décor, and accessories present an essential "first impression." Their photo- and magazine-ready properties are the vision of perfection and appeal. With a vast understanding of the real estate marketing process, and ever-changing trends, Robert Federighi Design delivers a superior and concise service upon which homeowners can rely.
38 Hamilton Drive, Novato, CA • 415.884.9600 • Lic #770613
Chambers + Chambers Architects
Architecture • Interiors
The refinement and understated luxury Barbara Chambers brings to her work is her signature. Though a woman-owned architecture practice remains unusual, her full-service, Mill Valley-based business excels at creating gracious spaces with a distinct yet relaxing feel. Clients trust Chambers' hands-on, personal touch provided throughout the renovation process. Welcome home.
420 Miller Avenue, Mill Valley, CA • 415.381.8326
Badeloft
Modern. Simple.
Badeloft takes a modern yet minimalistic approach to the design of their bathroom fixtures. They specialize in Stone Resin freestanding bathtubs, freestanding sinks, wall-mount sinks and counter-top sinks. Their Stone Resin products are made from marble and limestone mixed with a polyester Resin.
As far as bathtubs go, people are moving away from the acrylic and fiberglass tubs as they have zero heat retention. Since Badeloft products are made with natural minerals and the tubs are one-piece, solid fixtures, they have noticeably strong heat retention and will help the water inside stay warmer, longer.
Badeloft is a global brand based in Berlin, Germany. With showrooms throughout Europe and N. America, their US offices and showroom are located in the San Francisco Bay Area. Their products are designed in Berlin ensuring that all of them demonstrate both practicality and modern innovation. They are confident that their products will be the focal point of your new bathroom.
2829 Bridgeway, Suite 101, Sausalito, CA | 7305 Edgewater Drive, Suite D, Oakland, CA • 877.892.3445
Design Build Specialists, Inc.
Architecture / Build Done Right
Do all residential remodel projects need to start with an Architect? 35+ years of experience has taught Design Build Specialists that their alternate route is a better start. Design Build offers the value of a good design with an accurate budget and thoughtful planning before heading down the financial road of full set of Architectural plans and product specifications. Design Build Specialists Inc. offers three deliverables in a fast and efficient way to help determine if a dream remodel project is feasible:
• A 3D real-time photo quality rendering to provide a visual representation of what the final project will look like.
• An accurate estimate of what the project will cost based on 35 years of historical data.
• An accurate timeline of how long the remodeling project takes to complete.
Design Build Specialists' methodologies apply to simple bathroom or kitchen remodels, remodeling an entire house, or building a new home from the ground up. If you want to learn more about this option, call us for a free initial site visit to discuss your home improvement ideas.
394 Bel Marin Keys Blvd, Novato, CA • 415.892.3932 • Established 1984
Mahya Salehi Studio
Architecture + Interiors | SF Bay Area
Mahya Salehi Studio creates engaging spaces for ambitious clients in the Bay Area and beyond. The multi-disciplinary team of Architects, Interior Designers and visual artists are led by Creative Director and Principal, Mahya Salehi, AIA. The Studio's projects range from single-family remodels to multi-family ground-up construction, commercial and educational facilities.
The full-service design studio works closely with clients and consultants to guide projects through scope analysis, design concepts and development, permitting requirements, timelines, budgets and construction coordinations.
By implementing a holistic approach to the art of Spatial Design, the Architects and Designers plan and manage the project roadmap from start to finish, with no detail left unnoticed. Through this intimate design journey, functional and responsive spaces are conceived and enriched with sophisticated and personable interiors.
1425 Treat Blvd, Walnut Creek, CA • [email protected] • 510.890.0386
Sandra Bird Designs, Inc.
It Takes A Family
Sandra Bird Designs – including an architect (Daniel Castor), contractor (Hadley), lighting specialist (Alia Gaffney, Lunaria), interior designer (Corinne Wiley), and color consultant (Lynn Augstein) – created a unique space for this close-knit family that likes to cook together. Two islands provide prepping space for several cooks to create memorable meals with each other and friends, all while enjoying their spectacular views.
415.927.1171 • Lic 460795
Photographer: David Duncan Livingston
North Coast Tile & Stone
Full Service Tile And Stone Fabrication And Installation
The leader in the North Bay for tile and granite installation for residential, new home construction and commercial work. Family owned and operated for over 30 years, North Coast Tile & Stone specialize in customer service, dedicated to making sure that clients are taken care of on every level with the highest quality of craftsmen in the county, the best designers on staff and the most beautiful selection of stone and tile in the area. Over 250 bundles of stone to choose from as well as a hand curated tile Collection.
They also work seamlessly with your designer and/or contractor if you already have one. Expertise, knowledge and trust as well as a 'one stop shop' makes them the perfect choice for your kitchen, bathroom or outdoor kitchen project. Designed by: Lamperti Contracting and Design
3854 Santa Rosa Avenue, Santa Rosa, CA • 707.586.2064
Architectural Design Carpets
Design & Installation Experts
"The Foundation Of Your Home Starts With Us." Marin County's hidden gem flooring showroom, Architectural Design Carpets, has over 30 years of experience, with an array of luxury one-of-a-kind statement rugs to family-friendly floors. They collaborate with the Bay Area's top interior designers, realtors, and homeowners to achieve their flooring vision with an inspirational collection of broadloom carpets, rugs, and hardwood floors.
1111 Francisco Blvd East, Suite 3, San Rafael, CA • 415.458.1717
Spectrum Audio Visual
Custom Residential AV Solutions
Spectrum Audio Visual is a full-service audio video (AV) and network solutions provider that specializes in delivering top-tier audio, video, IoT, surveillance, and home automation systems to the Bay Area. The goal is to be the leading home technology integrator in the region, providing expert AV solutions that meet the needs of modern homeowners. Spectrum AV's services include media rooms and home theaters, wired and wireless networks, home automation systems, whole-home audio, two-channel speakers, and surveillance and access systems. They welcome you to visit their Mill Valley showroom for a demonstration of Spectrum AV's product lines and for an immersive entertainment Experience.
Spectrum AV's team consists of experts with 20+ years of experience in the luxury residential AV space. They pride themselves on their ability to design and execute custom systems that are tailored to the unique visions of Spectrum AV's clients.
Contact today to learn how Spectrum AV can help you achieve your modern dream home!
206 East Blithedale Avenue, Mill Valley, CA • 415.322.1213
Lamperti Contracting & Design
Designing And Building Luxury Spaces…
Lamperti Contracting and Design leads the way for luxury kitchens and bathrooms in Marin County. Sean Kelly, president, and owner has more than 30 years' experience in all aspects of the design/build industry; specializing in high-end kitchens, bathrooms, custom cabinetry, and appliances.
Whether your kitchen and bathroom style are functional modern, a return to classical, the evolved farmhouse, grand transitional or a wellness sanctuary, your inspirations are the core of every design/build project.
Their full-service design/build team will collaborate with you every phase of the renovation project; incorporating creative and functional ideas as well as continued support to the finish. Lamperti Contracting and Design is an all-inclusive experience, they take pride in knowing each partnership and project reflects their exceptional and artistic quality.
They invite you to visit their newly redesigned and experiential kitchen, bathroom, and Sub-Zero/Wolf appliance showroom.
Photo – design collaboration with Katie Monkhouse; contracting by Lamperti Contracting & Design.
1241 Andersen Drive, San Rafael, CA • 415.454.1623