There are so many great local businesses we're celebrating with this year's Best of the County — here are a few of our favorites we put in the spotlight!
Best Italian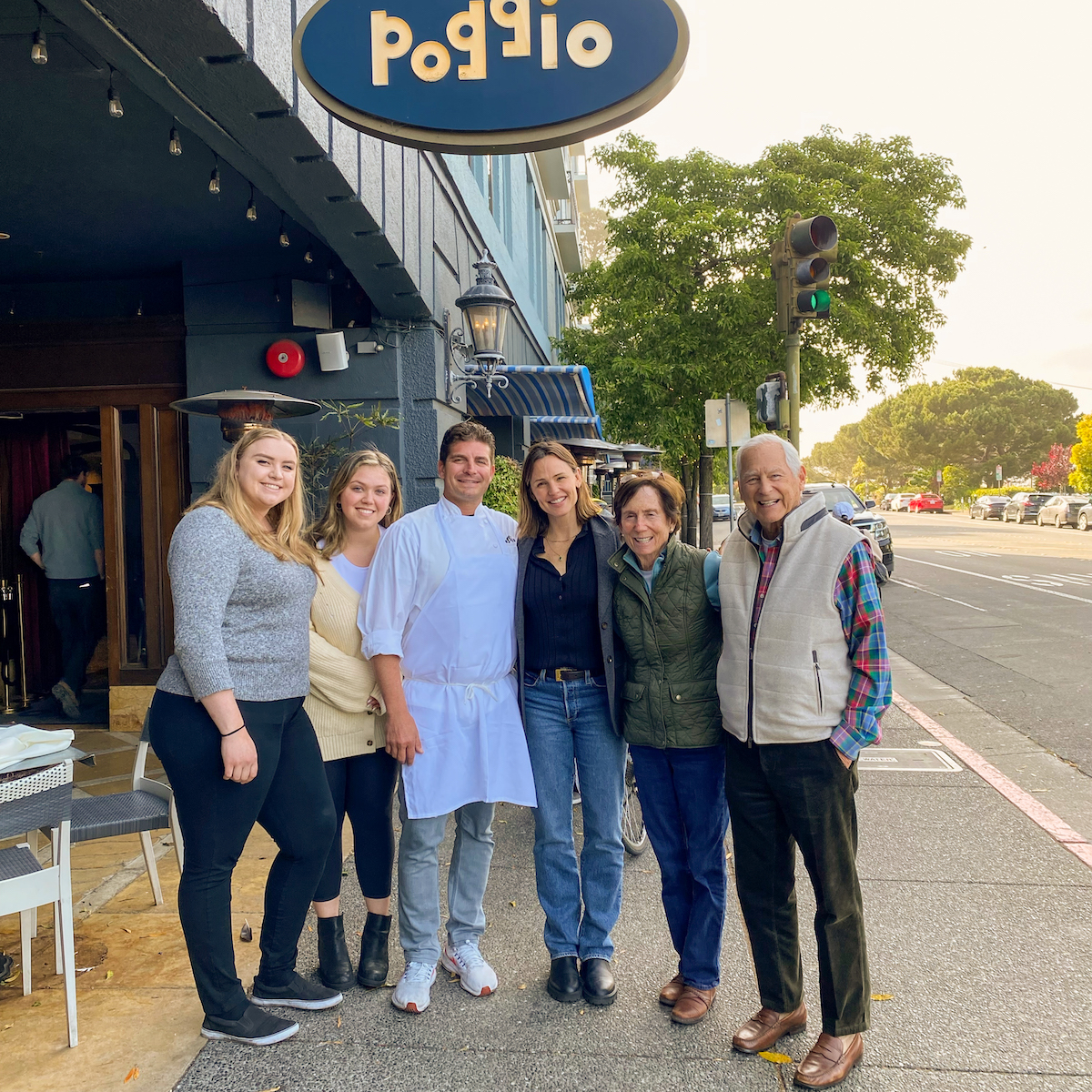 Poggio is a classic Italian trattoria with comfortable neighborhood charm and destination-caliber cuisine. Using the best available local ingredients, the daily changing menu features soulful classics of Italy, simply and earnestly prepared by hand. Chef-Partner Benjamin Balesteri is obsessed with sourcing the freshest seasonal ingredients possible including catching much of Poggio's seafood himself. We are honored to be the 20­23 Best of the County Readers Choice winner and proud to celebrate our 20th anniversary serving residents and visitors to Sausalito the finest Italian food for breakfast, lunch, and dinner, seven days a week. Poggio also offers several different private rooms with spectacular views of San Francisco Bay and the harbor across the street.
777 Bridgeway, Sausalito, CA 415.332.7771
Best Haircut/ Salon Service
Cut & Color. Body waxing. Hair extensions. Lash extensions. Full Brow Bar. Lash Lifts.
3 E Blithedale Ave, Mill Valley, CA 415.388.0988
Best Solar Service
Thank you! Serving Marin County for 40 years has been a privilege. 100% employee-owned, we remain committed to crafting quality solar electric and battery storage systems. Since 1984, SolarCraft has saved 8,500 customers over $250 million in utility costs, harnessing free power from the sun.
8 Digital Drive, Suite 101, Novato, CA 415.382.7717
Best Bakery
Thank you, Marin Magazine readers, for voting Rustic Bakery the best bakery in Marin! We are honored to have received this recognition four times! All our products are baked using the best quality, locally sourced ingredients. We appreciate the support of the Marin community and look forward to continuing to serve you delicious baked goods at our four cafés!
Marin Country Mart – 2017 Larkspur Landing Circle Larkspur – 1139 Magnolia Ave.
Novato – 1407 Grant Ave. Tiburon – 1550 Tiburon Blvd.
Best Interior Designer
Thank you, Marin, for this honor! MAS Design works in a variety of styles, driven by their clients' personalized goals. They deliver spaces that are fresh, elegant, and approachable, with accessible customer care and expert control over their processes. Featured in Elle Decor, Better Homes & Gardens and more.
Tiburon, CA 415.231.0240
Best Builders
Jeff Hadley, third-generation Owner and Executive Vice President of Hadley General Contractors, Inc. Voted Best Marin Builder in 2021, 2022 and 2023, Hadley has served the community since 1950. Three generations and 70 years later, their commitment is unwavering, resulting in continued gratitude: "Thank you for putting your trust in us!"
85 Beach Rd, Belvedere Tiburon, CA Lic. #702420 415.383.0583
Best Movers
Family owned and operated by Marin locals for over 40 years, Johnson and Daly is passionate about providing our friends and neighbors with the highest- quality moving experience. Whether you or your business needs to move across town or across the globe, when you choose us you can rest easy knowing that your belongings are in the hands of some of the best trained and most awarded movers in the state. Thank you voting us Best of Marin County for a second year in a row!
110 Belvedere Street, San Rafael, CA 415.491.4444
Best Med Spa
Dr. Jamali and her team at Belle Marin Aesthetic Medicine are grateful for the incredible honor of being voted as Best Med Spa in Marin County for 2023! It is truly our honor to serve our community and help our patients feel like the best version of themselves.
We honestly love what we do, and continue to strive to provide superior and safe services in a patient-centric luxurious setting. We can't thank our clients and Marin Magazine enough for their continued support. We hope to see you soon at Belle Marin!
250 E. Blithedale Ave, Suite B, Mill Valley, CA 415.887.8718 [email protected]
Best Painter
On behalf of our entire team, we want to express our heartfelt gratitude to Marin's Magazine and the community for recognizing our dedication to excellence. This honor serves as a testament to our unwavering commitment to delivering exceptional painting services since 1959.
112 Mitchell Blvd, San Rafael, CA 415.457.0100
Best Disability Care
Since 1954, Lifehouse has provided essential services to individuals with intellectual and developmental disabilities. We are filled with much gratitude for this incredible community that so graciously lifts us up. Your continued support ensures that the individuals we serve have the opportunity to lead full lives!
18 Professional Center Parkway, San Rafael, CA 415.526.5300
Best Jewelry
From our family to yours, thank you for voting us Best Jewelry Store in Marin! Family owned since 1994, Sofia Jewelry is Mill Valley's destination jewelry store. We appreciate your trust and support, and are grateful to be a part of your special occasions and everyday celebrations!
80 Throckmorton Ave, Mill Valley, CA 415.388.8776
Best Men's Clothing
We are honored to be chosen Best of the County 2023.We'd like to thank all our wonderful clients and friends for 70 years of support. We are most grateful, and look forward to your next visit.
729 Bridgeway, Sausalito, CA 415.332.3636 Appointments Preferred
Best Gifts
We're all feeling the love…Thank you Marin for voting Flourish "Best Gifts!" It's been our passion and honor to bring you the Flourish Experience creating succulent, floral and orchid arrangements, as well as curating our exceptional collection of gifts and home decor.
1 Blackfield Drive, Suite 6, Tiburon, CA 415.300.5730
Best Nursery
West End Nursery has been family owned since 1909 and are celebrating our 114th year in business. We pride ourselves on customer service, knowledgable staff and high quality plant material. We are always happy to help you with your garden and we would like to thank our amazing customers for all their support over the years.
1938 Fifth Avenue, San Rafael, CA 415.454.4175
Best Elder Services
We are truly grateful for your support in recognizing us as the premier provider of elder services in Marin County, where one-in-three residents is over age 60. For nearly 70 years, Vivalon has connected older adults and people with disabilities to essential services that promote independence and dignity. We offer home- delivered meals, social activities, educational programs, and transportation, helping more than 16,000 individuals age vibrantly each year. Our visionary Healthy Aging Campus in downtown San Rafael opens in early 2024 to provide the only comprehensive hub ensuring older adults in Marin can live more engaged and healthy lives.
930 Tamalpais Avenue, San Rafael, CA 415.456.9062
Best Funeral Home
Fernwood is excited to be recognized for the work that we do. We're a full-service funeral home, crematory, and remembrance chapel that nests on 32-acres of a certified wildlife habitat cemetery. Thank you for supporting more environmentally sustainable death care practices.
Sincerely, The Fernwood Team
301 Tennessee Valley Rd, Mill Valley, CA Lic #FD 1281 415.383.7100
Best Personal Trainer
Heather, with 25+ years of experience, is thankful for her Marin based clients' dedication to fitness and wellness. She offers expertise, results, and fun through group training, individual sessions, and global retreats. Join her in her new studio for an exciting fitness journey!
777 Grand Ave, Suite 104B, San Rafael CA 415.235.8747
Vegan/Vegetarian
We love our community, thank you for this honor and your vote for Best of Marin!
We love Marin and we love making great tasting, nutrient rich dishes for everyone to enjoy! Our wraps, rice dishes, salads, soups, quinoa dishes and yes, even our nachos should dance on your taste buds while our smoothies, juices, teas and coffee should practically sing, I feel good!
With online ordering it's easy to order. With locations in Mill Valley and San Rafael (both just off the 101) we're easy to get to and if you can't get out, no worries, we deliver!
415.388.1852 247 Shoreline Highway, Mill Valley, CA 415.457.5400 1408 4th Street, San Rafael, CA
Best Middle Eastern / Mediterranean
It is an honor to be voted best Mediterranean of Marin! It's been our pleasure to serve the community delicious food and bring friends and family together for 27 years.
120 Sir Francis Drake Blvd, San Anselmo, CA 415.457.7700
Best Arts Nonprofit
Bringing Audiences to the Arts in Marin! MarinArts is dedicated to advocating for all of the arts in Marin County. MarinArts online calendar makes it easy to discover and participate in creative and cultural events throughout our community, including arts events and educational opportunities for all ages.
5800 Northgate Mall #250, San Rafael, CA 415.578.3856
Best Gifts
Thank you Marin for recognizing SPRIG Home & Garden (formerly known as Chase Garden & Gift Emporium) as the BEST Gift/Home Decor Shop. Your support for local businesses is so heart-warming and deeply appreciated. Sprig offers a curated selection of gift and home decor that reflect the beautiful Marin area and our golden state:
GIFTS: Books, candles, bath/lotion, fashion/jewelry, kids toys & more
HOME DECOR: Live indoor plants, pots, vases, pillows/textiles, objects, accessories & more
KITCHEN: Books, serveware & more Again, thank you Marin Magazine readers.
1826 4th Street, San Rafael, CA
Best Pizza
Creekside Pizza & Taproom is honored to hold Marin Magazine's Best of County award for five years running. We invite you to visit San Anselmo for great shopping, award winning restaurants, and enjoy our family friendly town.
Creekside is your destination for Marin's best craft beer selection, with over 25 breweries on 40 taps. In addition to our premium ingredients and passionate kitchen preparation, our Team Creekside employees are the backbone of our success, bringing the Creekside Experience to every guest from 11AM daily, 365 days a year, here in the Heart of Marin.
638 San Anselmo Avenue, San Anselmo, CA 415.801.3265
Best Comedy Venue
TUESDAY NIGHT COMEDY brings you fresh new, on-the-rise talent and headlining comics from around the world. If "Laughter is the best medicine" we guarantee you loads of it! Thank you Marin for voting us Best Comedy Venue. We love to make you laugh!
142 Throckmorton Avenue, Mill Valley, CA 415.383.9600
Best Coffee Shop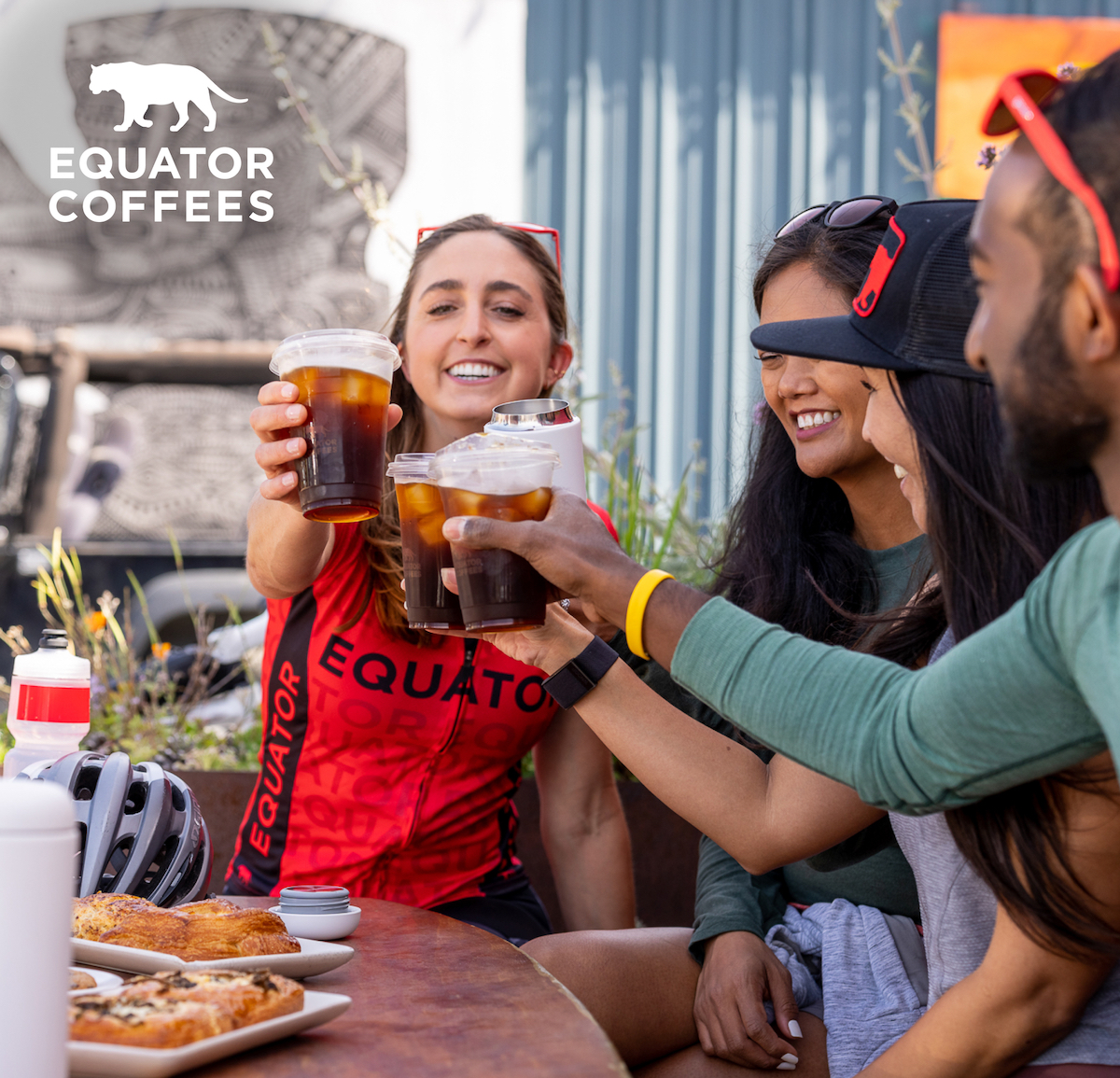 Thank you Marin! As we celebrate the 10th anniversary of our first cafe at Proof Lab, we are so grateful to be part of this community. We're proud to create safe spaces for people to come as they are, through the power of coffee.
@equatorcoffees
Downtown Larkspur: 40 Magnolia Ave, Larkspur, CA Sausalito: 1201 Bridgeway A, Sausalito, CA
Proof Lab: 244 Shoreline Hwy, Mill Valley, CA Downtown Mill Valley: 2 Miller Ave, Mill Valley, CA
Best Caterer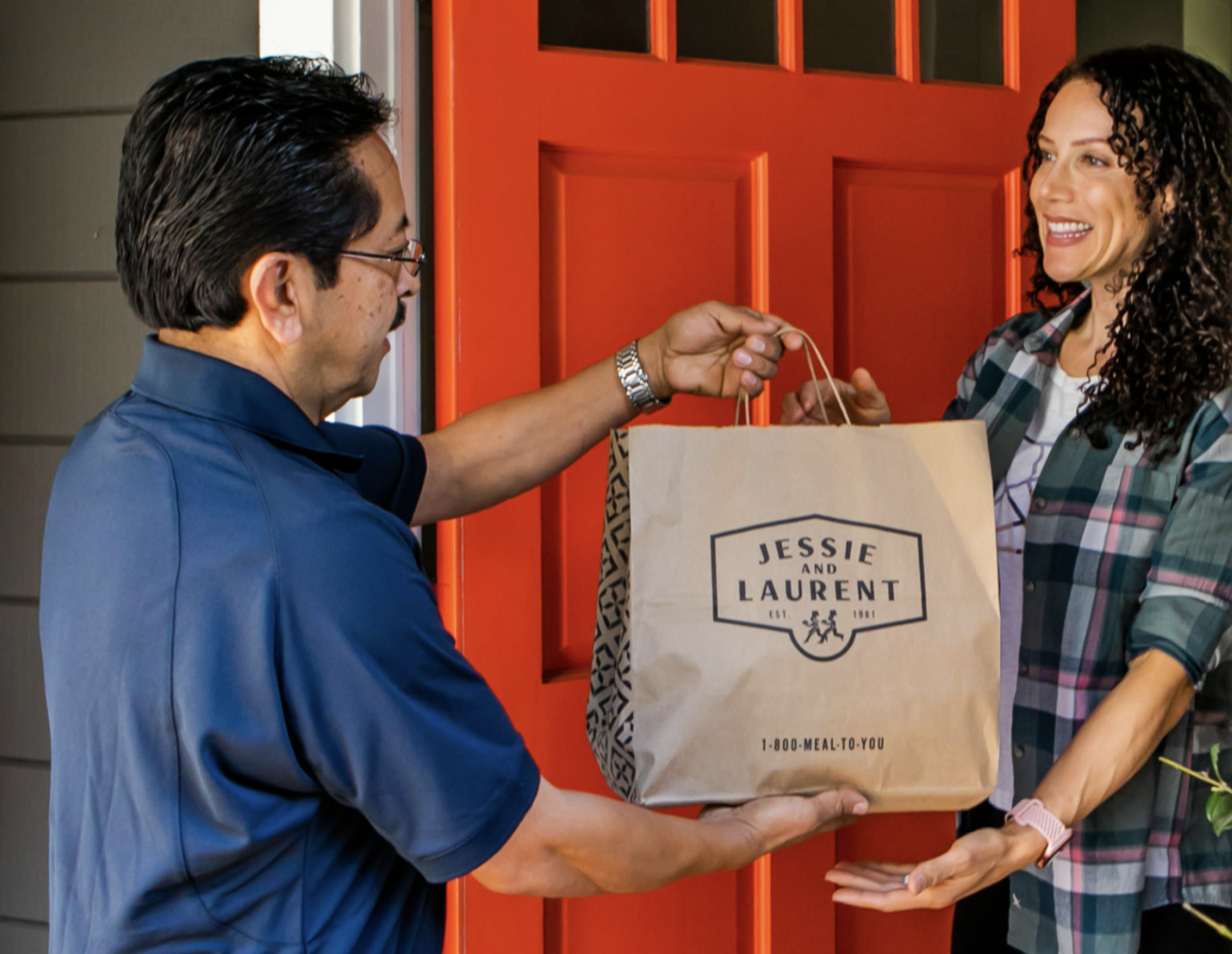 We are grateful to the Marin community for voting Jessie & Laurent Meal Delivery Service as the best in Marin. With 40+ years of experience, we continue to provide culinary excellence. Our locally crafted meals are delivered to your doorstep, ensuring freshness and convenience. Thank you for your support!
[email protected] 415.485.1122
Best Latin American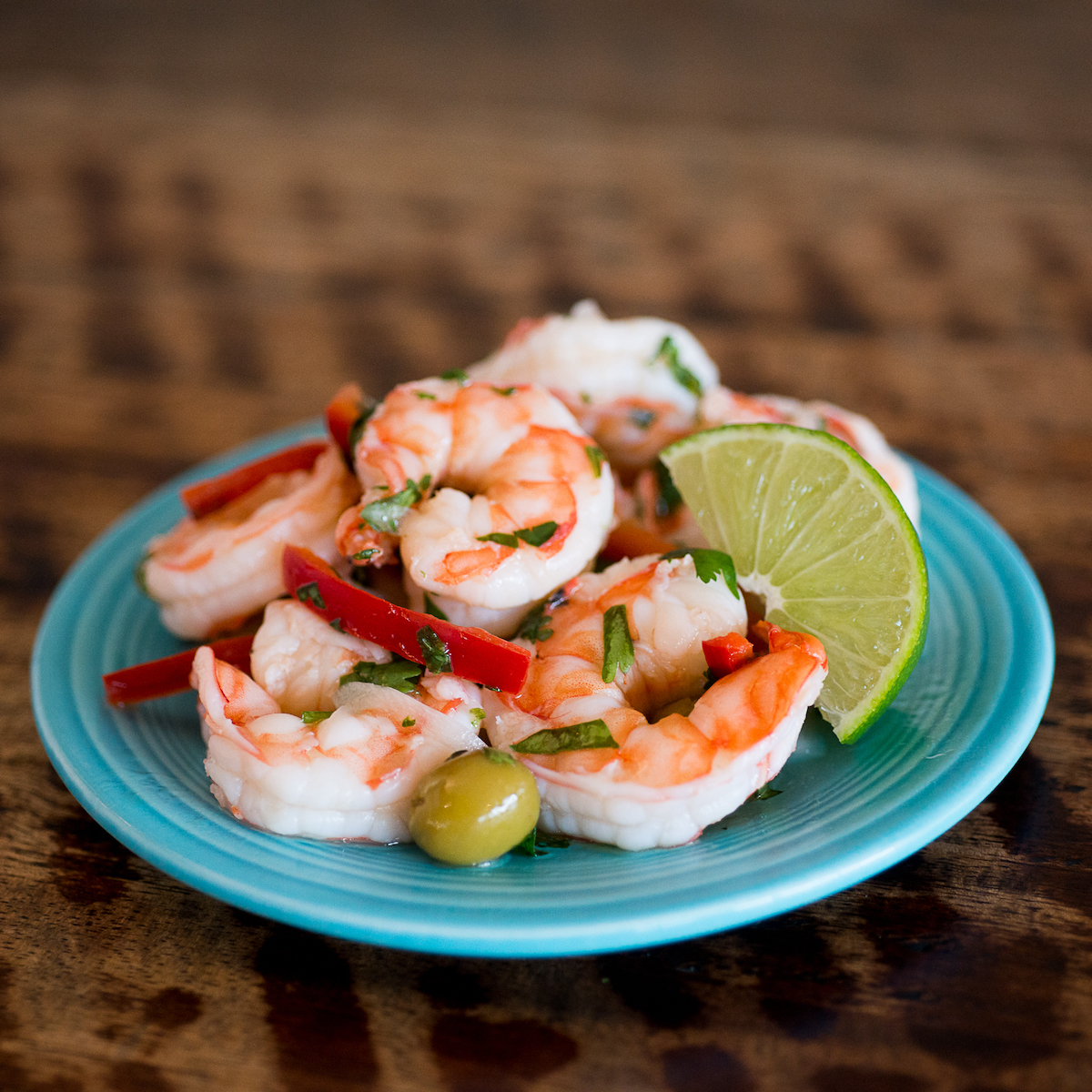 Thank you Marin Magazine readers for the years of continued support and overwhelming loyalty! Our team serves up authentic Puerto Rican comfort food, using fresh ingredients, with vegan and gluten- free options. Visit Sol Food at one of our 3 locations, and enjoy a delicious and SOL satisfying meal.
903 Lincoln Avenue, San Rafael, CA 415.451.4765 401 Miller Avenue, Mill Valley, CA 415.380.1986
151 Petaluma Blvd. South, Petaluma CA 707.347.5998
Best Mexican
Thank you Marin for voting us Best Mexican! Come enjoy the freshest flavors of Mexico and our exceptional, mouthwatering margaritas.
Gracias from the entire Playa staff.
41 Throckmorton Ave, Mill Valley, CA 415.384.8871
Best Chinese
Thank you Marin Magazine readers for voting us the Best Chinese Restaurant in Marin! For 17 years, we gratefully continue to serve this wonderful community and we appreciate your continued loyalty and support!
800 Redwood Highway, Suite 401, Mill Valley, CA 415.381.5300
Best Sushi
"Welcome home" – that's our greeting to you. We are passionate about what we do, and take special delight in introducing our guests to new wines, great cuisine, and surprising pairings of food with wine and sake. Most of all, we sincerely thank you for 38 wonderful years.
107 Caledonia St, Sausalito, CA 415.332.3620
Best Massage
Thank you for voting EVO SPA Best Massage. It is an honor to serve You for almost two decades. We sincerely appreciate your support! Wishing You all the Best. The Evo Spa Team
800 Redwood Highway Frontage Road, Suite 216, Mill Valley, CA 415.383.3223