Are you looking for the best new cafes, restaurants, and bars in Marin? We've got you covered. Here's our list for the best new places to eat around town.
An all-you-can-eat Brazilian steakhouse dropped into Sausalito in April where Outback Steakhouse once held sway with all the steak, lamb, pork and salmon (a total of 17 cuts of meat are available) that carnivores and pescatarians can handle. Flip your coin to green to begin the flow; flip to red to stop the onslaught. A gourmet salad bar sports 55 offerings — everything from sushi and ceviche to more traditional green salads — while a full bar and 200+ wine selections round out the offerings. Yes, there is chimichurri, but the Saucelito, a bespoke sauce for the Marin crowd, is a must with your meats. "We redid the entire restaurant," says owner and Sausalito resident Celso Mattos.
196 Donahue St, Sausalito; 415.729.0170
Fairfax welcomed the latest location of the popular Thai eatery with locations in Mill Valley and San Rafael. Open since mid-February at the former Siam Lotus location, the restaurant's menu of barbecued pork, green curry fried rice and pad phed (a flavorful stir fry including chili and garlic) is as familiar as the staff is welcoming.
25 Broadway Blvd, Fairfax; 415.453.5967
After years of studying at College of Marin and working at a local KWIK SERV, new owner Wuilian (Willy) Reyes took over the Kentfield café, reopening it in January after a 10 month closure. Reyes kept the açai bowls, like the Carmen Miranda with cacao nibs and peanut butter, that the café was already known for and built out the menu to include sandwiches (avocado toast, lox bagel) and pastas. Boba and espresso drinks are coming soon.
860 College Ave, Kentfield; 415.747.8668
After years of running a now-closed wine and beer bar by the same name in San Francisco, owner and Larkspur resident Adnan Abudaken, along with co-owner Tony Martinez, opened on a stretch of Larkspur's Magnolia Ave, just before it turns into College Ave, in January. A C-shaped bar sports tall stools and ample room to enjoy a glass of wine or beer alongside a charcuterie board, salad or flatbread, while a sleek wood wall holds bottles available for takeaway.
1110 Magnolia Ave, Larkspur
After demonstrating success for the multi-restaurant concept in Mill Valley, the mostly takeaway and delivery food court opened in Novato in February. With eight restaurants on board — Sushirrito, The Melt, Oren's Hummus, Rooster and Rice, Proposition Chicken, Humphry Slocombe, Pressed and Milk Bar — the assortment is slightly different from Mill Valley. The second Marin location also offers a larger outdoor space in which to enjoy a meal and the same late-night hours, with service until midnight.
880 De Long Ave, Novato; 415.992.8206
Perched atop LUMA Hotel in San Francisco's Mission Bay, a rooftop restaurant owned and operated by managing partners John Park (Kaiyo, Whitechapel) and Anthony Parks (True Hospitality Group), focuses on the warm vibes of Central and South America and the Caribbean. Cast your eye on the sweeping views of the bay and note the flickering light from the wicker-wrapped lamps before settling into a cozy leather chair. The cocktail menu dives deep into the region's renowned spirits — rum and tequila are flanked by cachaça, mezcal, raicilla, sotol, and Mexican corn whiskey — while the menu ranges from Venezuela's arepas and Brazil's bohlinhos de bacalhau to Ecudaor's chifles and Peru's aguachiles. Don't worry, guacamole and tostadas originate south of the border, too.
100 Channel St, 17th floor, San Francisco; 415.757.1470
Chef/owner Jake Rand, who also owns nearby Sushi Kosho, is making a case for seafood as a reason to head north at his latest spot at The Barlow. Sit at the marble bar or at one of the French-style bistro tables to experience Rand's hi-lo menu that spans the global seafood cannon. Crispy oysters bedeck a heap of impossible to stop eating duck fat fries, Spanish octopus is grilled "a la plancha" with shiitake dressing and black garlic aioli, bluefin tuna arrives square-shaped, topped with crispy capers and yuzu aioli. Pair your meal with a glass of wine from the mostly French list.
6751 McKinley St, Sebastopol; 707.503.6003
After a multi-year rebuild of the waterfront space long occupied by Servino (which is moving back to their original home on Ark Row), the latest SoCal-to-NorCal arrival on the Tiburon scene comes from Malibu. Founder and chef Helene Henderson abides by a home-grown and sustainable ethos, using simple ingredients and techniques to make dishes like fennel-rubbed boneless half chicken and soy-ginger hanger steak feel fresh. The menu leans into seafood — there are ample choices for caviar, salmon, oysters and other ocean treats — as well as vegan or gluten-free reimaginings. A pork belly taco arrives with a jicama wrap, yuzu butternut squash linguini with za'atar coconut cream is free from carbs, and pizza is offered with a zucchini crust. Carb lovers, don't worry: the pizza oven will soon produce familiar crust pizzas, a lobster roll comes on a bun, and there is a lavash flat bread, too. "We aspire to be more inclusive," says Henderson. Though the menu is vegetable-forward, "we recognize that not everyone in a group or family is craving or ready for those options."
9 Main St, Tiburon
Owners Felicia Ferguson and Luigi Petrone, whose fathers, Domenico and Paulo, opened Piazza D'Angelo in Mill Valley 41 years ago, built their seafood-forward restaurant from scratch in the town they have called home since they were kids. Where the nearby Piazza is an ode to Southern Italian trattorias, the cousins' restaurant, with the help of chef partner David Kornell (New York's Blue Ribbon Sushi Bar & Grill), celebrates the California coast with responsibly sourced seafood, meat, and produce. The opening menu leans into global flavors with pierogi and kedgeree, crab noodles and Coho salmon donburi. The wine list tilts American, and cocktails, like the Downstream — gin, amaro, crème de cacao and lemon — reflect the coastal theme. "We are hoping to give back the love and warmth that Marin has given us over many years in this new location," Ferguson says.
106 Throckmorton Ave, Mill Valley; 415.888.2265
Tiburon resident and 20 year-old CEO Nikita Khandheria plans to open a US outpost of the India-based restaurant group. Perched above The Trident on Sausalito's expansive waterfront, the restaurant's interior design from Petaluma's Maureen Kelsey includes stone table tops, velvet chairs, hand-woven wall coverings, and glass accents in an understated palette. The tasting-menu-format restaurant from chef Aiki Terashima (The French Laundry, Morimoto Napa) leans international with dishes like spicy kimchi and tofu stew and truffled mushroom paté, with an expansive wine and cocktail list from cocktail consultant Zach Taylor (3 Proof, Hawthorn). A late night bar program is also in the works.
558 Bridgeway, Sausalito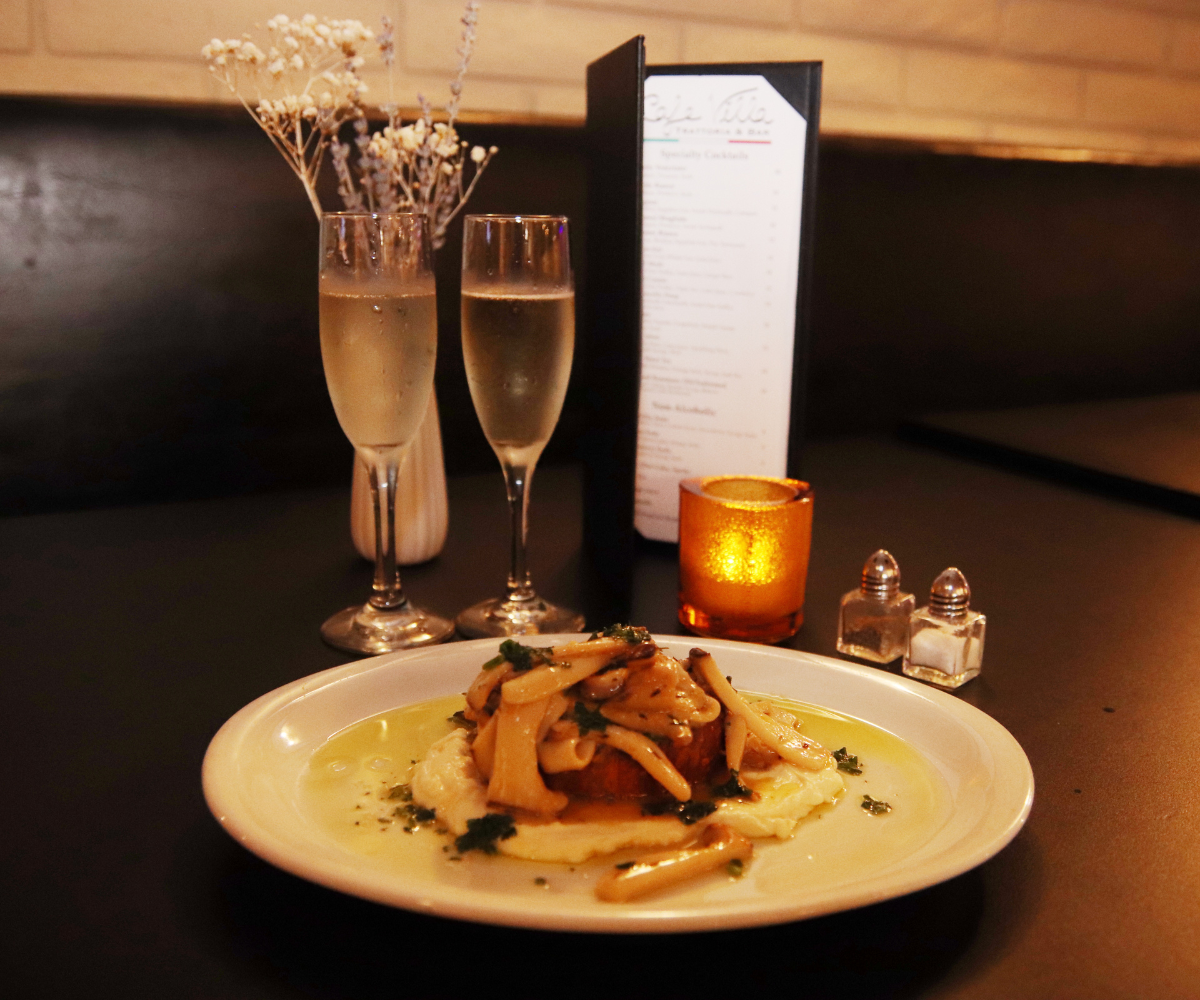 After closing the restaurant for a refresh in 2017, plus additional pandemic delays, owner-managers and husband-wife Marcello Jr. and Stephanie Fonio reopened the restaurant at San Rafael's Villa Inn as an Italian trattoria last June. Chef de cuisine David Sypnicki (Carneros Inn, Portland's Café Mingo) changes the menu to meet the season but dishes like pappardelle with braised beef and kale and the local rock cod with spicy tomato-fennel broth are signatures. Don't miss the short-rib and brisket burger burgers, which are made from ground short rib and brisket — try one with a house made limoncello or a Nonna Joe with whiskey, sweet vermouth and Campari.
1602 Lincoln Ave, San Rafael; 415.459.6161
Mill Valley resident Monica Chang runs a Korean food manufacturing business, turning out kimchi, barbecue marinade, Korean spicy sauce and ssam jang dip (a spicy fermented dipping sauce). More recently, Chang saw an opportunity to bring a broader array of Korean foods to Marin, launching a small café not far from where 580 drops into San Rafael in late November. "We specialize in Korean food," says Chang, who wanted to share her food and culture with the community. Bibimbap, a rice dish topped sautéed vegetables and beef, and kimbap, a dish akin to sushi, are already hugely popular. The breakfast and lunch café also makes more familiar fare such as bean sprout and kimchi soup and tofu protein rice bowls, banh mi sandwiches and breakfast burritos with eggs and kimchi fried rice.
2165 Francisco Blvd E, Unit C, San Rafael; 415.306.7093
With locations in Petaluma and San Rafael's West End where their unsweetened chai lattes and mochi doughnuts have developed a dedicated following, the latest storefront from the San Rafael-based coffee business owned by Saandra Bowlus and Joe Carlo arrived in downtown San Rafael in late November. Saandra and Joe's son and master roaster, Robert Carlo, works directly with farmers to find the best coffees from around the world before roasting them locally. "We saw a need for the downtown San Rafael area to be rebuilt after Covid," the couple said in an email. "This is a community in so many ways and we will continue to build it."
1100 4th St, San Rafael; 415.578.2558
Affectionately named Lagunitas Disorderly House of Brewing, an innovation center next to the Petaluma brewery's taproom opened in mid-December. Specifically designed to provide brewers with a quick-turn method of creating and fine-tuning small batch brews, the glass-walled lab allows patrons to quaff a beer while watching brews in-the-making come to life. Try the latest craft brewed non-alcoholic brew, sparkling hop water and whatever comes next at the taproom where a QR-code questionnaire is available to rate the brewers' creations.
1280 N. McDowell Blvd, Petal
For months, owner and chef of Gilligan's Poke Shop, Zane Chess, walked into Sausalito Market and asked owner Dhruba Phandey for a turkey sandwich with mustard from the market's non-existent deli. Fed up by Chess's impertinence, Phandrey threw down a gauntlet: "why don't you do something?" Along with life and business partner Jeffrey Konen, Chess accepted the challenge and soon launched a poke shop, opening a counter inside the market in late October. Born and raised on Oahu, Chess leaned into his knowledge as an outrigger captain, fisherman and catering chef to pull together a tight menu of freshly made pokes, transforming the once empty "deli" into a Hawaiian food hub. "I want to make this into a typical poke bar like you'd find in Hawai'i," says Chess, with house made kimchee, tofu and fish spread alongside other freshly prepared Hawai'ian goodies. For now, look for pokes like spicy ahi, shoyu and lumi, which Chess says is made "real Hawai'ian style," without avocado or jalapeño, but with roasted kukui nuts, sesame seed oil and onion.
46 Caledonia, Sausalito
Downtown San Rafael welcomed chef/owner Glenda Sagucio and owner Maria Sagucio's dessert shop in mid-October. Sugar-free house made nut butters (pistachio, hazelnut), panna cottas (12+ flavors, including ube, mango, coconut), Belgian Liege waffles, croissants and cookies as well as toasts (avocado, salmon, Caprese) are available alongside Broadcast Coffee drinks, chai and lemonade. Keto options are available.
1109 4th St, San Rafael; 415.717.8557
Into the space that once housed Bamboo Hut in Mill Valley's Tam Junction, San Francisco's long-running donut shop arrived in late October with the same family, the Ahns, running the dough show. The usual suspects (raised glazed, apple fritter, cake crumb), familiar to Bob's ardent fans, will be on-hand, alongside butter croissants, cinnamon rolls and The Big Donut (it's really big) with your choice of toppings.
252 Almonte, Mill Valley; 415.776.3141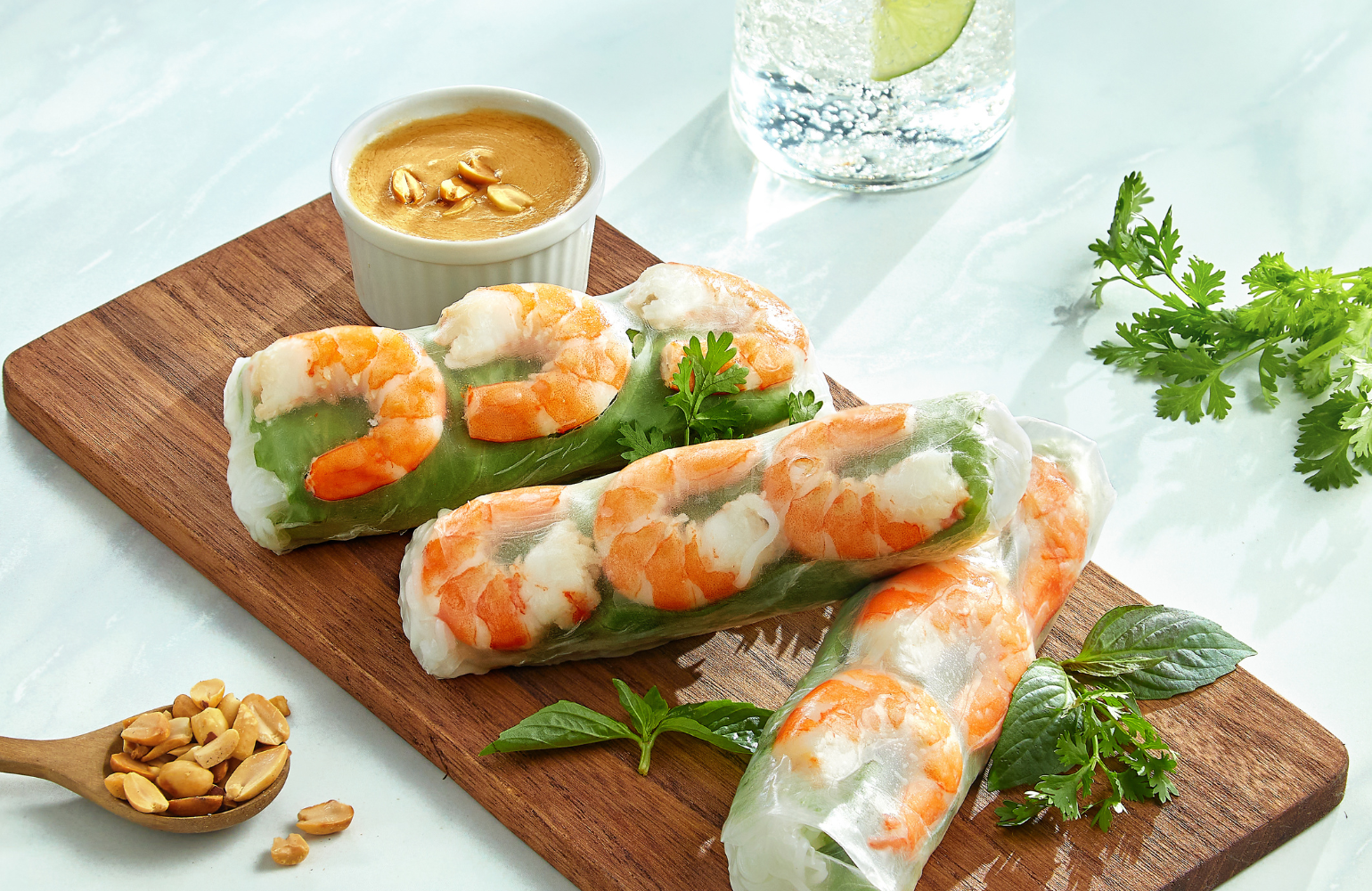 Owners and San Rafael residents Hong Phan and Luan Nguyen plan to open the second location (the first is in San Rafael) of their Vietnamese sandwich, rice bowl and salad shop in the former Subway location in Mill Valley's Tam Junction in mid-December. "We home cook everything (sauces, mayonnaise, meat, broth, even the bread," said Phan, who is planning a self-service kiosk in Mill Valley. In addition to the regular menu, look for short rib pho, crab spring rolls, and house made desserts that are planned for this location only.
256 Shoreline Hwy, Mill Valley; 415.888.8384
After a multi-year refresh of its dining concepts, Cavallo Point reopened three culinary concepts in October at the historic Sausalito hotel. Sula, the resort's signature dining room, is helmed by Executive Chef Michael Garcia, where he blends Mediterranean flavors with Californian flair. The opening menu includes a not-to-be-missed Fuyu persimmon salad, beets with shiitake mushroom blini, porcini-crusted Wagyu filet, and gluten-free black sesame chocolate decadence cake developed with chef Monique Feybesse. The adjacent Sula Lounge boasts one of the resort's eight fireplaces and plentiful couches from which to enjoy a glass of bubbles with Tsar Nicoulai caviar service, or small plates of grilled uni butter oysters and lobster profiteroles. Across the foyer, Farley continues its all-day meal service where sipping an Early Girl Old Fashioned in front of the fireplace before dinner on a fog-whipped day or savoring a breakfast of vanilla bean doughnuts or short rib hash with a cup of nitro cold brew and that incomparable Golden Gate Bridge view is oh-so-very Marin.
602 Murray Circle, Sausalito; 415.339.4700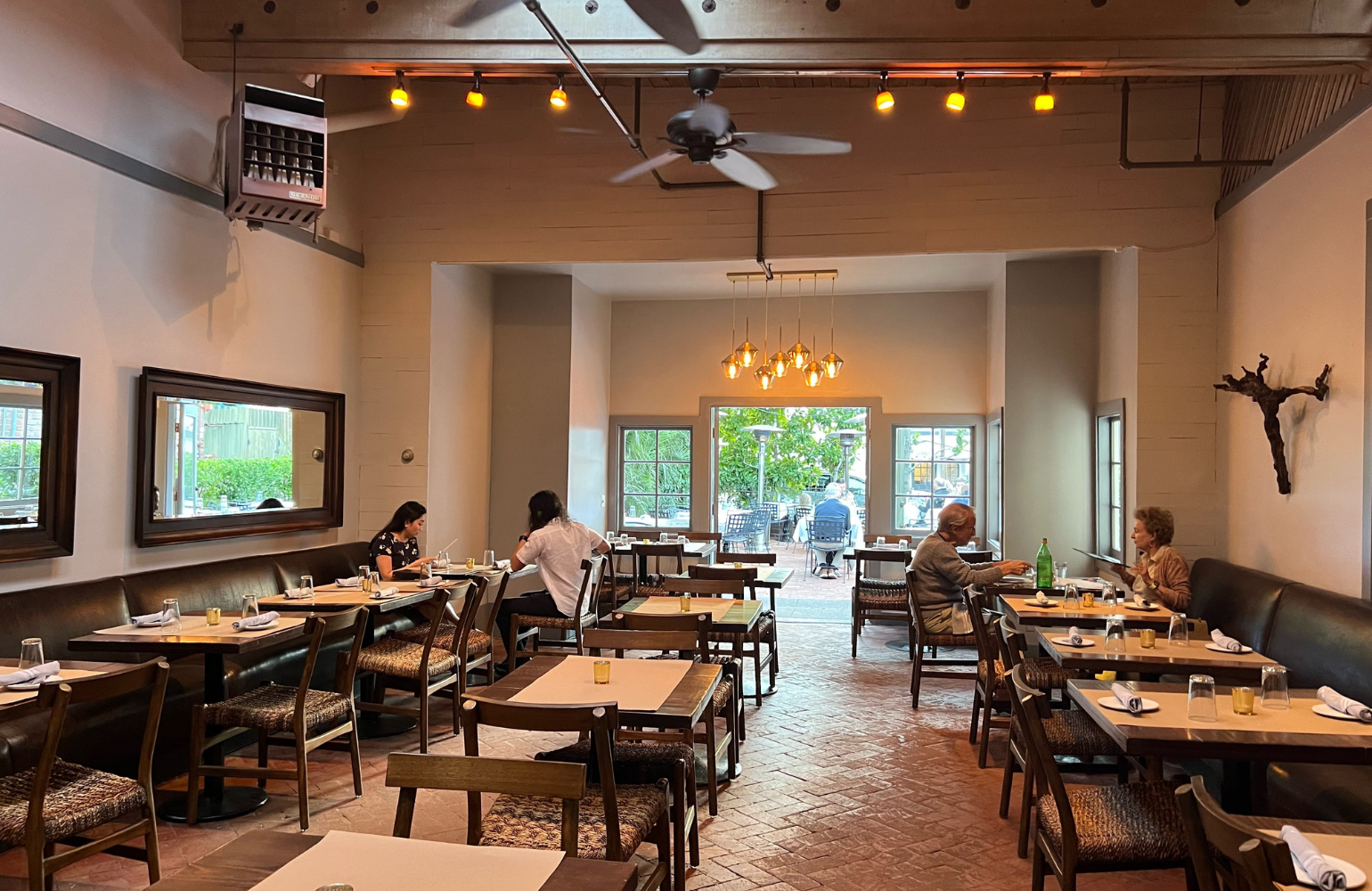 Before they reopened the former Marche aux Fleurs in Ross as Marché in October, owners Darren and Alicia Banks ran SandBar restaurant on the Caribbean island of Anguilla for eight and a half years. Their Marin story, however, goes back to 1995, when Darren, who grew up in Marin, first met Alicia at a café in Larkspur while attending college. "We are excited to be back in Marin and work with family run farms, wine purveyors and local fisheries," the Banks' said. "We'd like to create an earth to table experience using seasonal ingredients." If the opening menu is any indication (avocado toast with Urfa chile, shishito peppers with togarashi, house made gnocchi with shiitakes, and corn and duck confit with green lentils), it's Californian all the way.
23 Ross Common, Ross; 415.925.9200
Taking over a 100 year-old business is no small feat, but Kaity Galvez is up to the task, recently completing a remodel of the building — enclosing the patio and adding bi-fold doors for an indoor-outdoor feel — among other changes. "We are honored to take over a business with such history," said Galvez, a San Rafael native and owner of 50+ year-old business, LJ's Deli, in Terra Linda. Galvez's connections to the business run deep — Bob Schilling, who purchased the business in 1958, went to San Rafael High with Galvez's grandparents, Tom and Donna McGrath. "Bob's children went to San Rafael High with my parents, and I went to San Rafael High with Bob's grandchildren," Galvez said. "You cannot get more San Rafael than that!" The story continues but for now, Galvez plans a menu of mainstays and seasonal sandwiches like Perry's Ranch with chicken, bacon, Jack cheese, and ranch dressing and a Fig Apple Brie with caramelized onions. A brunch menu and happy hour with charcuterie boards is in the works for spring.
909 Lincoln Ave, San Rafael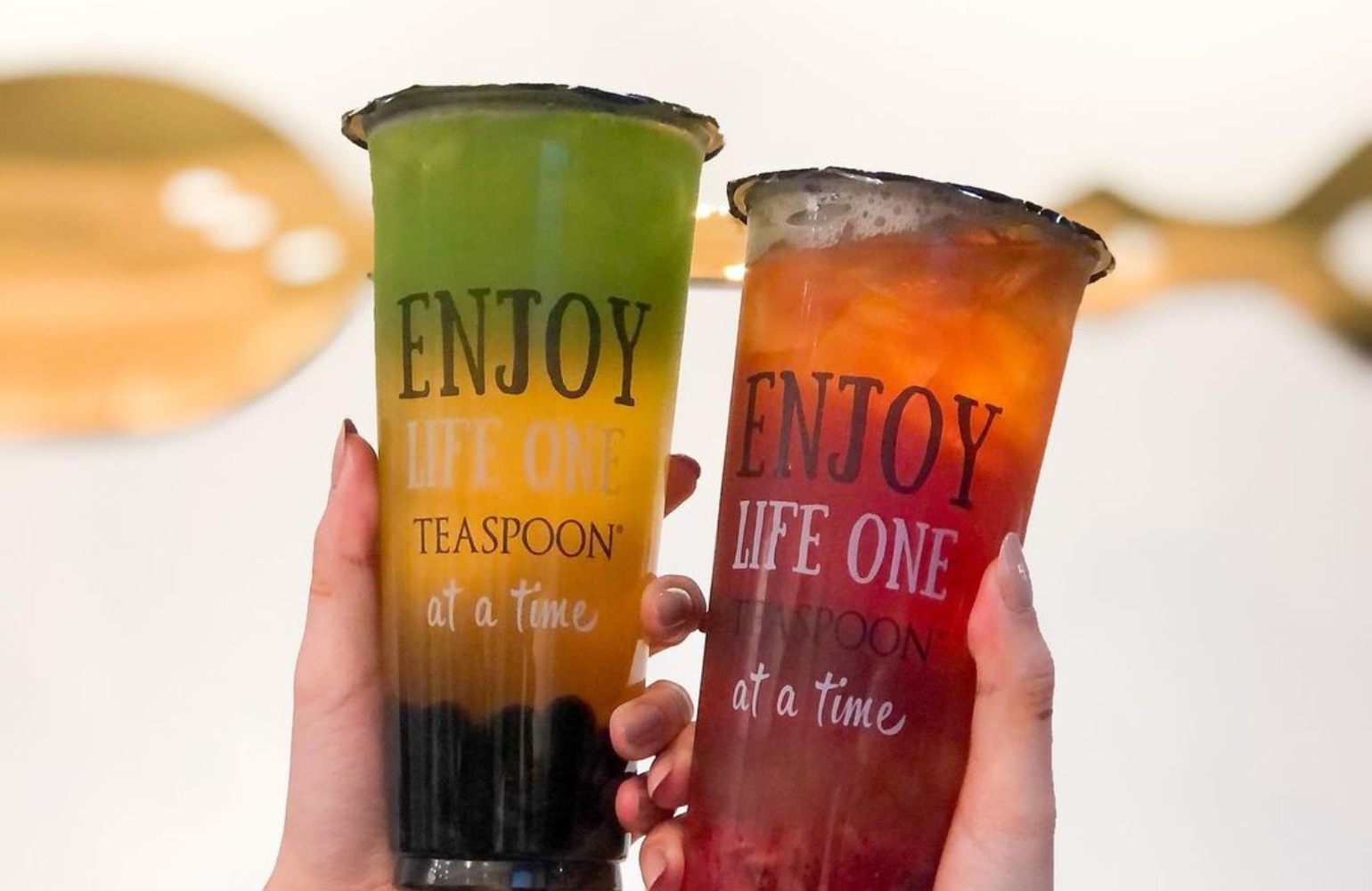 A boba shop from Terra Linda native Jennifer Davis and her husband, Chris, began filling Marin's need for sweet, tapioca-infused teas at Corte Madera Town Center in late August. The seventh location of the Bay Area-based brand highlights traditional boba culture and seasonal drinks like Matcha Royal or Guava Sunset alongside organic coffee drinks (I'm looking at you, Dirty Ube) and macarons.
132 Corte Madera Town Center, Corte Madera; 415.780.9600