With the holidays coming up, be sure to spend some time exploring the live music scene in Marin. Here is the line up for November.
The Dans of Steel
November 2
Show 8 p.m. – $10
Waddell Bell, Ronnie Smith, Dave Shul, Bill Hampton and Raliegh Neal explore, "funkafy" and lovingly recreate songs from throughout the Steely Dan canon that bring together jazz, rock, and r&b sensibilities.
Erisy Watt and Hanna Haas
November 2
Show 9 p.m. (INSIDE) – Free
LA-based Erisy Watt and Petaluma native Hanna Haas are dear friends and folk songwriters. Hear them tonight as part of Erisy's fall tour!
Spafford
November 2 & 3
Doors 7 p.m./ Show 8 p.m. – $35
Doors 8 p.m./ Show 9 p.m. – $35
Spafford is known for their astonishing improvisational ability and off-the-cuff extended jams!
ECP Duo with Eli Carlton-Pearson and Tommy O'Mahoney
November 3
Show 8:30 – $10
The lead singer of PSDSP as well as the guitarist for Beso Negro and Squimi Squendrix and the bassist for Squimi Squendrix and a host of other bands team up for a unique and high-quality night of music.
Live Water Fairfax presents SURF NITE w/ THE MERMEN
November 4
Show 9 p.m. – $20
Live Water Surf Fairfax presents NorCal Surf rock legends as they return to Fairfax for the first time in many years and make their Peri's Tavern debut!
Allison Russell: The Returner Tour
November 4
Doors 8 p.m./ Show 9 p.m. – SOLD OUT
Poet, singer, songwriter, multi-instrumentalist, activist, and co-founder of Our Native Daughters and Birds of Chicago, Allison Russell is an absolute force.
Peter Case
November 5
Show 6:30 p.m. – $25
One of America's great troubadours, this is Peter Case's Rancho debut!
Marc Broussard with Field Guide
November 6
Doors 6:30 p.m./ Show 7:30 p.m. – $37
Long hailed as a powerhouse vocalist and king of Bayou Soul, Marc Broussard is altering his iconic recipe of classic soul, R&B, and blues.
Jonatha Brooke
November 8
Doors 7 pm./ Show 8 p.m. – $36
Merging provocative folk, melodic pop, and an edgier roots rock sensibility, singer/ songwriter/ guitarist Jonatha Brooke began releasing music in the early 1990's, first as a member of the duo The Story and more enduringly as a solo artist.
The Rebel Tons featuring members of Soul Ska
November 10
Show 9 p.m. – $10
The Rebel Tons promise to deliver a night of raucous fun, complete with members of our favorite ska band!
Matt Andersen
November 10
Doors 7 p.m./ Show 8 p.m. – $25
When Matt Andersen steps on stage, he brings a lifetime of music to every note he plays. His multi-faceted body of work has led him to amass over 18 million streams on Spotify.
Camellia Boutros
November 10
Show 8:30PM (INSIDE) – $10
Camellia Boutros is a multi-instrumentalist and producer based in San Francisco. Her music draws on her experiences of growing up on the West Coast and in the Arab world. Camellia approaches the music she writes with a custom modified fretless 12-string electric guitar, enabling her to write and perform music using the quarter-tone Maqam system.
El Radio Fantastique
November 11
Show 8:30 – $10
A local legend, this Point Reyes-based band offers a cinematic, genre-bending, awe-inspiring live show, complete with four lead singers.
Susan Werner
November 12
Show 7 p.m. – $30
Susan Werner plays and writes an almost impossibly wide range of music, but what ties it all together is her love of language, her passionate intensity, and and an unshakeable commitment to the stories she tells in song.
Shawn Colvin
November 13 & 14
Doors 7 p.m./ Show 8 p.m. – SOLD OUT
Shawn Colvin stopped the industry in its tracks with her arresting 1989 debut, Steady On, and in the last 30 years has won three Grammy awards, released thirteen albums, written a critically acclaimed memoir, and maintained a non-stop national and international touring schedule.
Jon Chi and the Pacific Syndicate
November 16
Doors 7 p.m./ Show 8 p.m. – $20
Wildfires, floods, quarantine and isolation, protests, riots, and raising children who are coming into awareness of these issues all influenced popular Marin-based musician Jon Chi as he wrote the words to his third solo album, River of Marigolds.
Ellis Paul
November 16
Show 8 p.m. – $25
Ellis Paul doesn't just write songs, he's a guitar-carrying reporter who covers the human condition and details the hopes, loves, and losses of those he observes, turning their stories into luminous pieces of music.
Hall Pass
November 17
Show 9 p.m. – $10
Hall Pass, Marin's favorite Dad Band and a highly talented group of musicians, brings an electric mix of covers and some tasty originals!
Marty O'Reilly (solo) + Wyld Iris
November 17
Show 8 p.m. – $17
Explaining Marty O'Reilly's music is like describing a dream. It feels familiar, but at the same time unchartered. His songs sound bluesy but not blues, folk but not folk, soulful but not soul. Marty's voice is beautiful and unique, his lyrics stark yet lush over gritty electrified guitar, melding beautifully into genre-defying music within the vast definitions of Americana.
Pardon the Interruption
November 18
Show 8 p.m. – $20
One of Marin's favorite cover bands, Pardon the Interruption offers a blend of new wave funk, rock, and ska music.
Black Wednesday Party with the Michael Brown Band w/special guests, John Varn, Barry Sless and More!
November 22
Show 8 p.m. – $10
With our favorite Marin musicians at the helm of this fabulous line-up, your Wednesday night couldn't possibly be more fun!
Pamela Laws
November 24
Show 9 p.m. (INSIDE) – $10
Pamela Laws is a musician who grew up in Texas and in West Marin but now resides in NYC. She has just released her fourth studio album titled The Ones I Love.
Jerry Hannan
November 24
Show 7:30 p.m. – $15
One half of The Mad Hannans and a distinguished songwriter and entertainer, Jerry Hannan recorded his own song "Society" with Pearl Jam's Eddie Vedder.
Jimi Hendrix Birthday Party featuring Squimi Squendrix
November 25
Show 8:30 p.m.
A Jimi Hendrix tribute band, Squimi Squendrix is made up of some of the most fabulous Bay Area musicians, including members of Soul Ska, PSDSP, and Crooked Stuff.
The Holmberg Brothers
November 25
Show 9 p.m. – $15
Local products Ray & Paul Holmberg return home for a very special show featuring songs from their new album produced by Johnny Colla (Huey Lewis & the News) – this buzz band has gained a lot of traction recently and is getting HOT – advance tix highly suggested!
April and Monroe Grisman Project
November 25
Show 8 p.m. – $20
Classic roots, rock, country-folk, R & B, and reggae and soul are all covered in this electric set – it's also the Rancho debut for the Grismans, a well-loved and well-established duo in the Bay Area!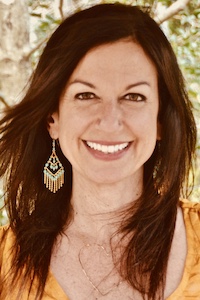 Emilie Rohrbach has taught music and theater to grades pre-school through 8th in San Francisco and Marin counties for the last 20 years. She has been a freelance writer for Divine Caroline for five years, and her writing has appeared in Narratively, Hippocampus, Common Ground, Travelers' Tales, and Marin Magazine, among others. She is passionate about Room to Read, Shanti Bhavan, and Destiny Arts and serves on the board of Knighthorse Theatre Company.