The Stats
Population:
9,000+
Fun facts: The name "Tiburon" — "shark" in Spanish — is likely derived from the presence of leopard sharks in local waters. A railroad once ran from Petaluma to Tiburon from 1884 until 1967. 
Once a hotbed of illegal activities like bootlegging, Tiburon is better known these days for its jaw-dropping bay views and natural beauty. With their ridges and rolling grasslands dotted with rare Tiburon mariposa lilies and Tiburon jewelflowers along with countless other species of wildflowers and plants, Ring Mountain Preserve on the North end of the Tiburon peninsula and Old Saint Hilary's Preserve are some of the best spots to appreciate this stunning landscape.
Thanks to nonprofit Tiburon Peninsula GreenTeam, even the town's medians and public spaces are filled with greenery. Tiburon also boasts an expansive waterfront and boutique-studded Main Street (which actually burned down three times between 1890 and 1921!) that both have played host to numerous events and festivals over the years, including an annual film festival, wine festivals and classic car shows. And, with the arrival of hotspots like the Bungalow Kitchen by Michael Mina, Luna Blu and Squalo Vino Wine Bar, it's becoming a sought-after foodie destination as well.
Tiburon is also full of history that you can still explore, including Lyford's Tower, built by the eclectic Dr. Benjamin Lyford who hoped to build a utopian village in Tiburon, and Blackie's Pasture, where a horse named Blackie stood, staring in the same direction, for 28 years.
For more to explore in Tiburon:
To read about other places to explore in Marin, check out our Cities & Towns section.
What are your favorite places in Tiburon? Tag @marinmagazine on Instagram and let us know.
---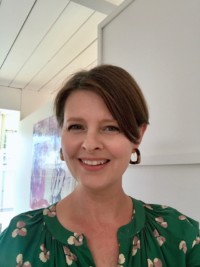 Lotus Abrams has covered everything from beauty to business to tech in her editorial career, but it might be writing about her native Bay Area that inspires her most. She lives with her husband and two daughters in the San Francisco Peninsula, where they enjoy spending time outdoors at the area's many open spaces protected and preserved by her favorite local nonprofit, the Peninsula Open Space Trust.