Once you drive down the peninsula to the Tiburon tip, you will ask yourself why you don't come here more often. The storybook main street boasts stylish Italian seaside eateries like Servino and Luna Blu, caviar and wine bars and a Marin classic, Sam's. The town center and the surrounding residential areas cater to local residents and the throngs of tourists and ferry-goers, which lends a permanent holiday vibe to the picturesque downtown.
Be sure to check each restaurant's website or social pages to confirm its most current hours of operation and services.
The Bungalow Kitchen | Caffe Acri | The Caprice | The Caviar Co | Luna Blu | Petite Left Bank | Rustic Bakery | Salt & Pepper | Sam's Anchor Cafe | Servino Ristorante | Squalo Vino | Tiburon Tavern | Via Piccola Trattoria | Waypoint Pizza
---
Californian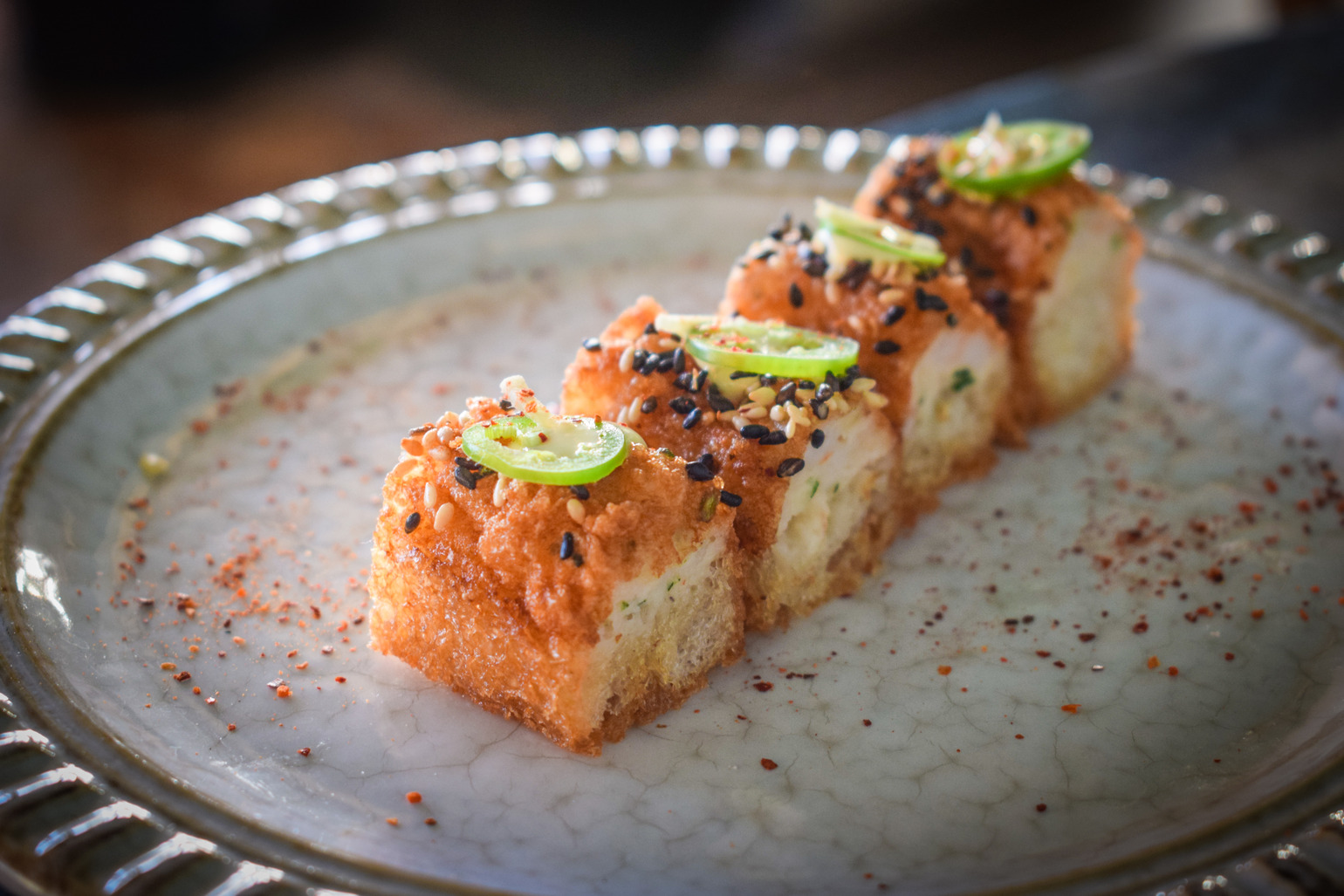 A party lounge and restaurant from chef Michael Mina boasts epic views and a menu of seasonal California fare executed by chef Harrison Chernick – crispy Liberty duck wings glazed with Grand Marnier and black pepper, garganelli Bolognese, jalapeño shrimp toast – at night. Brunch cocktails pair with sweet potato pancakes and hot chicken and waffles on weekends while the upstairs lounge boasts late-night service (until 12 a.m.), a billiards table, a gas-powered fireplace, and a live DJ on weekends.
Brunch | Date Spot | Full Bar | Happy Hour | Kid-friendly | Outdoor Seating | Private Party Room | Worth the Hype
5 Main St, 415.366.4088
Italian
The well-lit corner cafe in downtown Tiburon is a go-to for bikers, city commuters, and locals. Diners will find Italian roast espresso drinks, freshly baked pastries, and eggs for breakfast and a selection of soups, salads and paninis for lunch. A market stacked with pantry items and coffee operates inside the café and outdoor dining is available.
Brunch | Dogs Welcome | Grab 'n Go | Kid-friendly | Meal Under $20 | Outdoor Seating
1 Main St, 415.435.8515
Italian
Enhanced bay views from every seat are just one of many charms after an extensive remodel reworked the entire space. The revamped menu of well-crafted comfort food from land (bone-in filet mignon, French onion omelet) and sea (gnocchi with crab, abalone dore) options features classic cocktails and a wine list that leans towards American, Italian and French bottlings.
Brunch | Date Spot | Full Bar | Happy Hour | Kid-friendly | Outdoor Seating | Worth the Hype
2000 Paradise Drive, 415.435.3400
American
Strawberry resident Petra Bergstein expanded her San Francisco-based business with a downtown shop and restaurant dedicated to the briny delicacy. Caviar flights, along with Champagne by the glass or bottle and small plates like grilled cheese with truffles, are available to enjoy in their tasting room or to take home.
Date Spot | Dogs Welcome | Grab 'n Go | Happy Hour | Outdoor Seating
46A Main Street, Tiburon; 415.889.5168
Italian
Executive chef Renzo Azzarello serves Sicilian seafood and homemade pastas with a Californian touch. The seasonal menu incorporates fresh and organic produce, local naturally grown meat and poultry from small farms. The restaurant complies with Monterey Bay Aquarium Seafood Watch, so all the seafood is sustainable. A recent expansion tripled the size of the patio to accommodate more diners. In 2014, diners voted Luna Blu one of the Top 100 Neighborhood Gem restaurants in America.
Brunch | Date Spot | Kid-friendly | Outdoor Seating
35 Main St, 415.789.5844
French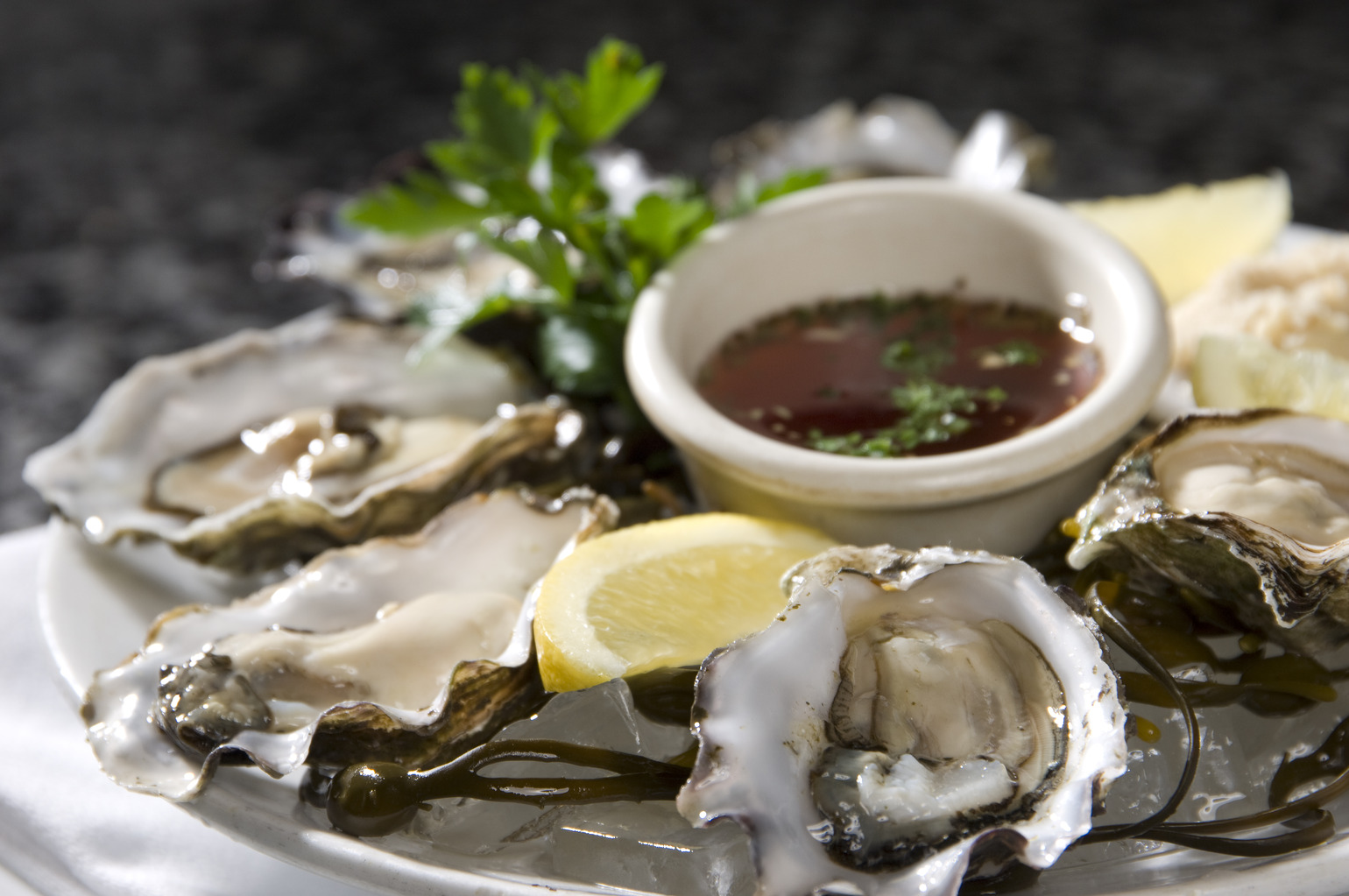 Chef Roland Passot is at it again, opening his latest French café and bistro in downtown Tiburon in mid-September. The day-to-day operations are under the watchful eye of executive chef Justin Minnich who will bring to life classics like escargot en croute, salade Niçoise, moules frites, and beef bourguignon. For now, it is dinner only but a morning menu of composed plates and pastries is in the works and lunch and brunch is expected soon after.
Date Spot | Kid-friendly | Meal Under $20
1696 Tiburon Blvd, Tiburon; 415.910.1010
Californian
This location of the beloved bakery offers the same menu as the other locations in Novato and Larkspur, as well as outdoor dining. Enjoy a wide array of fresh salads, sandwiches, and pastries on the boardwalk.
Dogs Welcome | Grab 'n Go | Kid-friendly | Meal Under $20 | Outdoor Seating
1550 Tiburon Blvd, 415.797.6123
American
With its hardwood floors and blue-checkered tablecloths, the sun-filled, one-room restaurant is an area favorite. Scallops, rib-eye steak, a beef burger and traditional crab cakes with jalapeño dipping sauce are some of the popular choices on the patio.
Brunch | Dogs Welcome | Full Bar | Kid-friendly | Outdoor Seating | Round Tables
38 Main St, 415.435.3594
American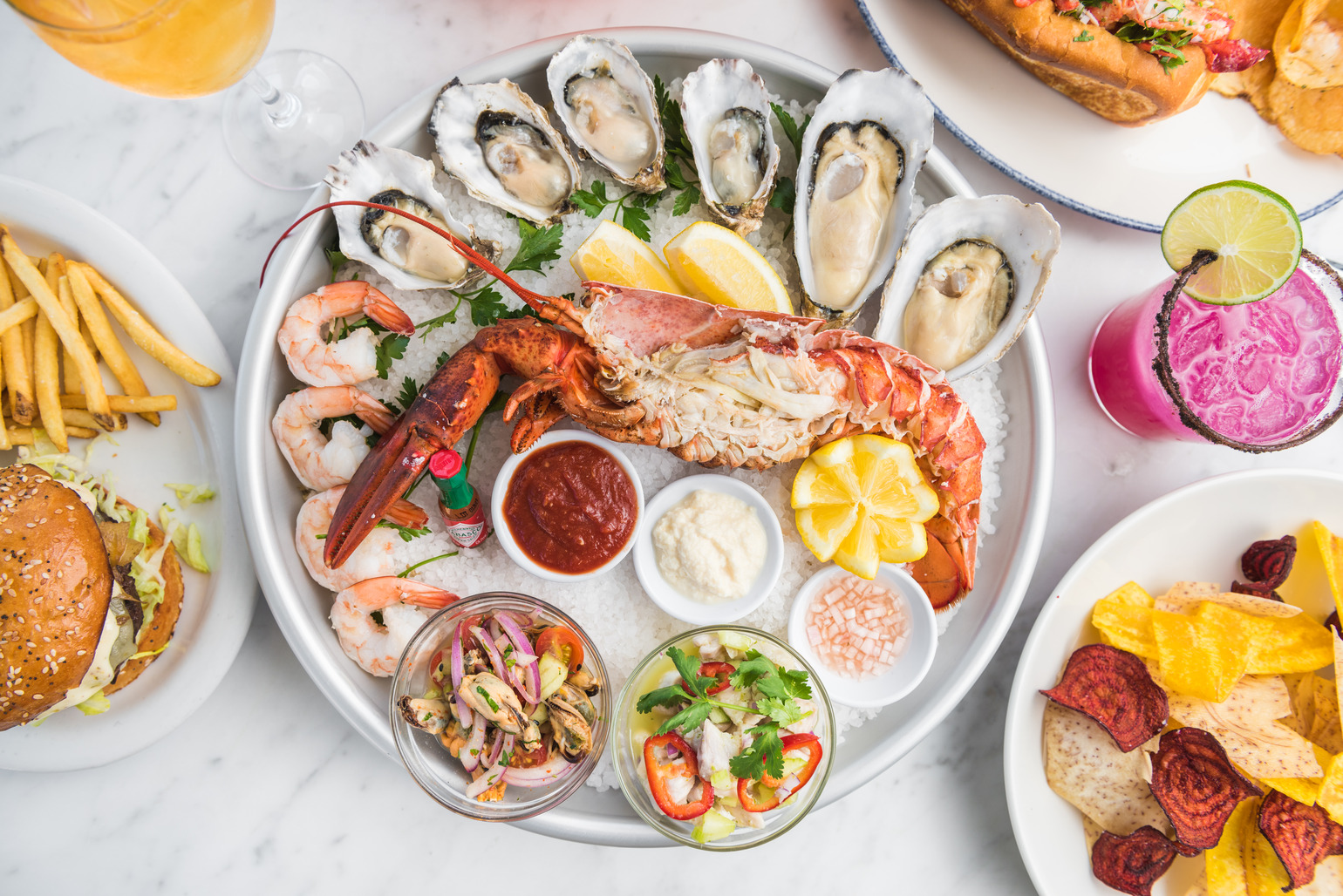 Sam's boathouse feel and boat tie-ups are part of its charm but most come for the spiffy white umbrellas and deck chairs on the expansive waterfront patio. All-day cocktails remain a fixture as does the signature cioppino, while offerings like crab toast, a roaming oyster cart, and a raw bar reflect the menu's enduring seafood focus.
Brunch | Date Spot | Dogs Welcome | Full Bar | Happy Hour | Kid-friendly | Meal Under $20 | Outdoor Seating | Watch the Game | Worth the Hype
27 Main St, 415.435.4527
Italian
Temporarily closed but plans to reopen on Tiburon's Ark Row in late 2022. Chef and owner Angelo Servino highlights organic ingredients in an array of rustic Italian dishes, including house-made pastas, wood-oven pizzas, and seasonal specialties. Located on the bay, Servino also prides itself on its extensive sustainable seafood program. Savor la dolce vita on the waterfront patio.
Brunch I Dogs Welcome | Date Spot | Happy Hour | Full Bar | Kid-friendly | Meal under $20 | Outdoor Seating | Worth the Hype | Watch the Game
9 Main St, 415.435.2676
American
Fifteen wines by the glass, 90 by the bottle and a handful of local beers are available at an intimate wine bar and wine shop. Look for rare and hard-to-find bottles to enjoy onsite at one of the bistro tables or from a comfy, velvet-lined club chair or to go. Plans are in the works for chef-prepared plates from Bungalow Kitchen by Michael Mina but for now, cheeseboards featuring Rustic Bakery crackers and Cowgirl Creamery's Mt Tam and a "fish and chips' plate with caviar from nearby The Caviar Company are on hand.
Happy Hour | Outdoor Seating
34 Main St, Tiburon; 415.889.5585
Californian
Food service at the Lodge at Tiburon is now in the hands of Luna Blu's Renzo and Crystal Azzarello who took the reins in August for the Tiburon Tavern bar, restaurant and other on-site eating opportunities. Chef Babak Nasser is on board to handle the flow from breakfast and brunch through dinner. The same wide patio is back in service, too.
Brunch | Date Spot | Dogs Welcome | Full Bar | Happy Hour | Kid-friendly | Outdoor Seating | Private Party Room | Watch the Game
1651 Tiburon Blvd, 415.435.3133
Italian
Pedro and Maria Ulloa (formerly of San Rafael's Arrivederci) serve dishes like veal saltimbocca and handmade pappardelle alla Abruzzese (gluten-free pasta is available) at lunch and dinner with tiramisu or key lime pie for dessert. The heated patio is shaded from the lights in the nearby parking lot.
Dogs Welcome | Full Bar | Kid-friendly | Outdoor Seating
1 Blackfield Dr. #11 at The Cove, 415.388.9100
Pizza
Family-friendly, with cooked-to-order gourmet pies, slices, fresh salads and, for sports fans, a large-screen TV. Order online for quick pickup or delivery.
Grab 'n Go | Kid-friendly | Meal Under $20 | Watch the Game
15 Main St, 415.435.3440
---