Given the 14-day quarantine required for most visitors, a trip to Hawaii is no longer an easy hop across the pond. Airlines and hotels have enacted pandemic-inspired procedures to tempt travelers, but many in the islands are wary of tourism returning too soon. The economic toll has been steep: The head of the Hawaii Restaurant Association, for example, predicts as many as one in four currently closed restaurants will never reopen. Still, other island businesses are adapting or making their debut, so for those dreaming of a Hawaii trip "some day," we wanted to share the latest news.
When all of Hawaii went on lockdown in mid-March, Maui chef MiJin Kang Toride used her time wisely. Just a few weeks before, Top Chef fan favorite Sheldon Simeon had tapped Toride to take the helm at Lineage, his 15-month-old hot spot in Wailea. Closing it for nearly four months proved less of a disappointment, though, and "more of a time for me to reflect on a different concept and route," says Toride, whose résumé includes Ka'ana Kitchen at the Andaz Maui and Terra in St. Helena. 
The result of her reflections debuted in late July: a unique Korean- and Chinese-inspired menu, instantly popular with diners — mostly locals, given Hawaii's 14-day travel quarantine that is unlikely to be lifted soon. Dishes such as charred tako in a kochujang glaze with local crispy potatoes and kim chee gastrique draw on Toride's Korean roots and the requests of Wailea regulars for "more Chinese or ethnic-inspired food," she explains, "and I add a lot of little Hawaiian touches, like a lilikoi mousse or pineapple glaze, and a lot of local agriculture and produce to make it shine."
Other attractions, lodgings and restaurants in the islands are also focusing on renewal during this pandemic period — including some virtual programs to enjoy while waiting for travel to resume.
MAUI
Do: The tasting room of Maui Ku'ia Estate Chocolate Estate above Lahaina had only been open for two days before the March shutdown. Now the retail side of the solar-powered factory, which offers views of its 20-acre cacao orchard, has reopened for guided tastings of its artisan wares. You can also order chocolates online and email [email protected] to arrange a tasting via Zoom.
Stay: Closed for now, Kā'anapali Beach Hotel is undergoing a $75 million renovation that will include two refurbished wings of premium rooms that showcase staff-made Hawaiian arts and crafts. They're slated to open in December, along with Huihui, a new oceanfront restaurant and sailing academy for guests and local students.
OAHU
Do: Being closed for 11 weeks brought a new bloom to Waimea Valley's 150 acres of gardens, cultural sites and 45-foot waterfall. Reopened with distancing and mask protocols, the nonprofit site offers an hourlong guided history tour four days a week — plus gorgeous images and videos on social media.
Dine: Rather than reconfigure indoor dining, Merriman's Honolulu created a lively Street Burger and Beer Garden on its front steps in Ward Village, now open 11 a.m. to 9 p.m. daily. The fast-casual menu includes Kobe beef hot dogs, house ground cheeseburgers and Mexican-style corn on the cob.
HAWAII ISLAND
Dine: Like everything else at the spectacularly redesigned Mauna Lani, an Auberge Resort, the CanoeHouse only had a couple months to impress before the shutdown. The resort's premier dining spot, which now serves an ambitious Japanese-inspired, Hawaii-sourced menu, reopened in July with social distancing, plus fundraising concerts for the local arts presenter, Kahilu Theatre.
Stay: Backed by the lush green hills of upcountry Waimea, the renovated Kamuela Inn recently debuted two new executive suites, 825 and 1,010 square feet each (from $339), with kitchen and dining/living rooms. The stylish decor pays tribute to the area's paniolo (cowboy) heritage.
KAUAI
Do: If you can't take Hanalei Taro & Juice Co.'s weekly farm tour — the only legal access to the private fields and wildlife preserve — or visit its food truck in Hanalei and Puhi, at least now you can order its delicious taro mochi cake, taro burgers or even poi online. The website also offers free virtual wallpaper downloads to inspire a future visit.
Stay: The 75 one- to four-bedroom suites of the solar-powered Cliffs at Princeville may make social distancing on vacation easier, but the 22-acre resort is also emphasizing sustainability these days. New plantings, biodegradable fertilizers and restrictions on herbicides help protect its endemic vegetation, highlighted on botanical walks.
LANAI
Do: Lanai Cat Sanctuary, home to more than 650 felines in an innovative open-air compound, took a financial hit when it had to close for several months, since visitor donations fund nearly all of its programs. Its furry denizens are greeting guests again, with virtual adoptions and online shopping of logo gear are available — including yoga pants, for the next time the sanctuary streams one of its popular yoga classes with downward-facing cats.
Stay: Larry Ellison's sumptuous and serene Sensei Lanai, a Four Seasons Resort, has shed its rarefied all-inclusive rates for customized "Guided Experiences," starting at $1,130 per night for one (ages 16 and older) and including private air from Honolulu and an array of wellness, fitness, spa and salon options. Room-only stays are also now available, beginning at $650 a night.
Visit the above websites for the latest updates on coronavirus restrictions.
Update: Hawaii Gov. David Ige said Wednesday that starting Oct. 15, travelers arriving from out of state may bypass a 14-day quarantine requirement if they test negative for COVID-19. 
---
How to Help
There are so many local businesses that need your help right now. For more ways to support local businesses, go here.
---
For more on Marin:
---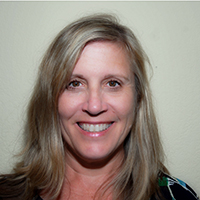 Jeanne Cooper, former San Francisco Chronicle Travel editor, writes frequently about the Wine Country for Marin Magazine and other publications. She supports ongoing work of Ecumenical Hunger Project in East Palo Alto and the disaster response efforts of World Central Kitchen and San Francisco-Marin Food Bank. Cooper also volunteers with the Hawaii Island Humane Society and the St. James' Community Meal in Waimea, Hawaii.