Many people have morbid curiosities. Looking for proof? Law and Order: SVU has been on the air since 1999 and shows no signs of stopping, and true crime podcasts like Serial and S-Town are being devoured at unprecedented rates. Also, there's a book dedicated to the topic. Another person enthralled with such matters is author Jeff Guinn. The former award-winning investigative journalist has penned numerous bestsellers, including Go Down Together: The True Untold Story of Bonnie and Clyde, The Last Gunfight: The Real Story of the Shootout at the O.K. Corral and How It Changed the West, and Manson: The Life and Times of Charles Manson. In his most recent effort he explores a tragedy with Bay Area roots, Jim Jones and Jonestown.
The Road to Jonestown is considered to be the definitive book about Jim Jones and the events that led to the tragedy at Jonestown. Guinn recounts of story beginning in the 1950s when a young Indianapolis minister named Jim Jones preached a curious blend of the gospel and Marxism. In this narrative, Jeff Guinn examines Jones's life, from his extramarital affairs, drug use, and fraudulent faith healing to the fraught decision to move almost a thousand of his followers to a settlement in the jungles of Guyana in South America. He also provides new details of the events leading to the fatal day in November, 1978 when more than nine hundred people died—including almost three hundred infants and children—after being ordered to swallow a cyanide-laced drink. Guinn examined thousands of pages of FBI files on the case, including material released during the course of his research. He traveled to Jones's Indiana hometown, where he spoke to people never previously interviewed, and uncovered fresh information from Jonestown survivors. He even visited the Jonestown site with the same pilot who flew there the day that Congressman Leo Ryan was murdered on Jones's orders.
Come hear about it this Friday when the author visits Book Passage in Corte Madera.
If You Go:
When: Friday, April 21 from 7 p.m. to 8:30 p.m.
Where: Book Passage, 51 Tamal Vista Blvd., Corte Madera, CA
Cost: Free
bookpassage.com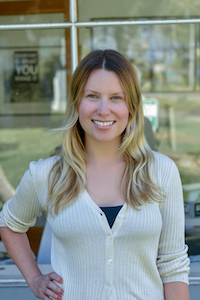 Kasia Pawlowska loves words. A native of Poland, Kasia moved to the States when she was seven. The San Francisco State University creative writing graduate went on to write for publications like the San Francisco Bay Guardian and KQED Arts among others prior to joining the Marin Magazine staff. Topics Kasia has covered include travel, trends, mushroom hunting, an award-winning series on social media addiction and loads of other random things. When she's not busy blogging or researching and writing articles, she's either at home writing postcards and reading or going to shows. Recently, Kasia has been trying to branch out and diversify, ie: use different emojis. Her quest for the perfect chip is never-ending.