Many of us are familiar with Claude Monet's Water Lilies and other famous works like Woman with a Parasol. But, as anyone who's been working in a specific field for an extended period of time knows, you're piece de resistance doesn't happen at the beginning of a career. Generally, a masterwork occurs after many years of mastering a craft — wild, right?
The Legion of Honor recognizes the importance of these early brushstrokes and is showing approximately sixty paintings from the initial phase, during the formative years of 1858 to 1872, of Claude Monet's career. Oscar-Claude Monet was a founder of French Impressionist painting, and the most consistent and prolific practitioner of the movement's philosophy of expressing one's perceptions before nature, especially as applied to plein-air landscape painting. This exhibition is a once-in-a-lifetime opportunity to experience Monet's mastery before Impressionism, and includes paintings that are profoundly daring and surprising.
If You Go:
When: Saturday, February 25 — May 29, 2017 from 9:30 a.m. to 5:15 p.m.
Where: Legion of Honor Museum, Lincoln Park, 100 34th Avenue, San Francisco, CA 94121
Cost: $15 GA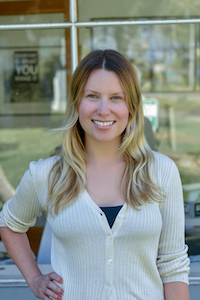 Kasia Pawlowska loves words. A native of Poland, Kasia moved to the States when she was seven. The San Francisco State University creative writing graduate went on to write for publications like the San Francisco Bay Guardian and KQED Arts among others prior to joining the Marin Magazine staff. Topics Kasia has covered include travel, trends, mushroom hunting, an award-winning series on social media addiction and loads of other random things. When she's not busy blogging or researching and writing articles, she's either at home writing postcards and reading or going to shows. Recently, Kasia has been trying to branch out and diversify, ie: use different emojis. Her quest for the perfect chip is never-ending.