Opening Night Film and Gala When: Thursday, October 8 MVFF launches with a highly anticipated opening night film and an opening night gala at Marin Country Mart. The evening will be filled with cinema, local cuisine, music and flowing spirits, shared with attending special guests, filmmakers and film fans.
New Full Run Venue This year, festival attendees will enjoy a full run of screenings at the Lark Theater in Larkspur throughout the event in addition to the daily shows at the Smith Rafael Film Center in San Rafael and the CineArts Sequoia in Mill Valley.
MVFF Music: Live at the Sweetwater Music Hall Also new this year, MVFF will be in residence for nine nights at the Sweetwater Music Hall, offering worldclass live entertainment for attendees and guests. Past MVFF music events have featured artists from festival films as well as other special guests including Elvis Costello, Bob Weir & RatDog, Bonnie Raitt, Dan Hicks, Don Was, Charlie Haden, Blind Boys of Alabama, Taj Mahal, Les Claypool and Narada Michael Walden, among many others.
Mind the Gap: Women, Work and Film The festival continues its commitment to female filmmakers with a festival wide focus on inspiring women in film. Expect screenings and onstage conversations with directors, producers and actors as well as big movies with story lines driven by female characters. Also look for documentaries addressing inequalities and other issues (such as CODE: Debugging the Gender Gap and La Prenda / The Pawn), panels (Stacy Smith of USC's Annenberg School of Communication and Journalism returns to report on her newest media research) and educational screenings.
Active Cinema Nature Hike When: Saturday, October 10 Some of the best information is communicated in peer-to-peer connections. Everyone is invited to join the festival staff on a hike and exchange thoughts on filmmaking, resources, activism and strategies for action. Get some fresh air and circulate fresh ideas with filmmakers, friends and cinephiles during the hour-long hike through beautiful terrain.
Wizard of Oz When: Friday, October 16 Free family screening in Old Mill Park in Mill Valley; begins at sundown.
Children's FilmFest When: October 10–18 Tour the world with your family at the MVFF Children's FilmFest, celebrating its 21st year of showcasing the finest family films from around the world.
Spotlight: Sarah Silverman When: Friday, October 9 The Spotlight program will feature a conversation with Sarah Silverman and a screening of I Smile Back. Silverman will be presented with the MVFF Award, designed by Mill Valley artist Alice Corning.
Closing Night Party When: Sunday, October 18 MVFF concludes in grand style by featuring an acclaimed closing night film and follows it up with a huge closing night party at Terrapin Crossroads in San Rafael. Enjoy beverages and dance the night away to live music with fellow festival goers, filmmakers and special guests.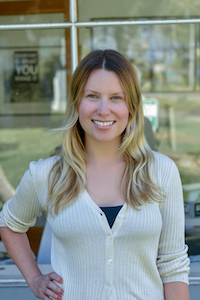 Kasia Pawlowska loves words. A native of Poland, Kasia moved to the States when she was seven. The San Francisco State University creative writing graduate went on to write for publications like the San Francisco Bay Guardian and KQED Arts among others prior to joining the Marin Magazine staff. Topics Kasia has covered include travel, trends, mushroom hunting, an award-winning series on social media addiction and loads of other random things. When she's not busy blogging or researching and writing articles, she's either at home writing postcards and reading or going to shows. Recently, Kasia has been trying to branch out and diversify, ie: use different emojis. Her quest for the perfect chip is never-ending.