Ok, so it is called the Mill Valley Film Festival, but don't be mistaken — this fete is no one trick pony. While Mark Fishkin's brainchild has been going strong since 1977, growing from three days to the whopping eleven it's at now, music is a more recent addition, but it has been given as much thought and consideration as its film counterpart. This year offers nine evenings of live music — all conveniently held at the Sweetwater Music Hall in downtown Mill Valley — with performances by artists featured in MVFF films and beyond. Here are a handful of local and international performers who will be playing to consider, think of them as fine wine pairings for your fancy dinner. For a full schedule visit mvff.com/music/
FREDDY JONES BAND
FRIDAY, OCT. 5
Freddy Jones Band is fronted by founding member, guitarist, and singer/songwriter Marty Lloyd, this long-running act is back with their new release, Never Change, helmed by producer Justin Niebank who has worked with the likes of Taylor Swift, Sheryl Crow and Kid Rock.
JARVIS COCKER
SATURDAY, OCT. 6
Best known as the frontman for the band Pulp, musician, actor, and author Jarvis Cocker has been making music for two-thirds of his life. In this time, he has gone from being the quintessential outsider to being one of the most recognized figures in British music.
HOLLY NEAR
WITH TAMMY HALL & JAN MARTINELLI
SUNDAY, OCT. 7
Singer, songwriter, and activist Holly Near has been performing for over 50 years and in the process created what Gloria Steinem called, "the first soundtrack of the women's movement." Holly appears at MVFF in conjunction with the World Premiere documentary film Holly Near: Singing for our Lives.
MICHAEL FRANTI
MONDAY, OCT. 8
Bay Area-favorite Franti is a musician, humanitarian, and filmmaker who is recognized as a pioneering force in the music industry. Fans come back year after year for his energetic live shows, inspiring music, worldwide philanthropy efforts, and connection to his global fanbase. Michael Franti appears at MVFF in conjunction with the documentary film Stay Human.
OAKLAND INTERFAITH GOSPEL CHOIR
WEDNESDAY, OCT. 10
Founded in 1986, the Oakland Interfaith Gospel Choir was born out of a gospel music workshop led by Terrance Kelly at Living Jazz's Jazz Camp West. A "treasured Bay Area institution," OIGC was named "Best Gospel Choir" in 2006 and was the winner in the "Best Church Music" category in 2009 in the East Bay Express Reader's Polls. The award-winning Choir also appears on Grammy-winning albums by Linda Ronstadt, MC Hammer, Tramaine Hawkins, and others.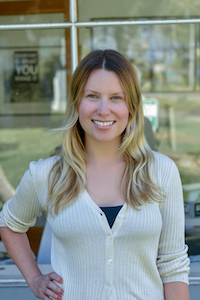 Kasia Pawlowska loves words. A native of Poland, Kasia moved to the States when she was seven. The San Francisco State University creative writing graduate went on to write for publications like the San Francisco Bay Guardian and KQED Arts among others prior to joining the Marin Magazine staff. Topics Kasia has covered include travel, trends, mushroom hunting, an award-winning series on social media addiction and loads of other random things. When she's not busy blogging or researching and writing articles, she's either at home writing postcards and reading or going to shows. Recently, Kasia has been trying to branch out and diversify, ie: use different emojis. Her quest for the perfect chip is never-ending.