These celebs are helping us maintain our positive outlook in the most uplifting ways.
Week three of shelter-in-place life has all of us feeling kind of kooky. Really, all of us — from your grandma, to your neighbors, to Shaq's family and everyone in between. Truly, we are all in this together. From the beginning of the COVID-19 outbreak it has been our goal to provide readers with accurate, relevant information without fear mongering, and to offer a hefty dose of distraction and levity too. Our lists of weekly things to keep you sane, baking tips, and suggestions of at-home workouts aim to do this, and we hope you've found them useful. Celebrities like John Krasinski and Reese Witherspoon are also helping us maintain our positive outlook in the most uplifting ways. 
In a very Jim-from-the-Office move, John Krasinski started a YouTube channel aptly named Some Good News.
In the inaugural episode, Krasinski highlights people helping out in cities all around the world, and features a segment about a man in Maine who delivers lobsters to those who are quarantined. To boot: there's also an interview with his former boss, where they discuss Jan's infamous dinner party. Must-see TV!
Reese Witherspoon is also bringing positive vibes to our screens. Witherspoon recently launched #ShineOnAtHome, in collaboration with YouTube's #StayHome #WithMe campaign, where she talks to some experts about a range of topics like parenting, marriage counseling, and financial advice to name a few. In the first video of the series she interviews Fair Play author Eve Rodsky, as they discuss the concept — how to divide up domestic tasks evenly — and how to apply it in your home during quarantine.
 

 

 

View this post on Instagram

 

 

Following their lead, we want to hear about your good news, because frankly, the bad news is inescapable. Days are bleeding together, finding motivation and seeing the bright side is harder than ever, but there are positives. What new and surprising things have you learned about yourself? What hobbies have you gotten into? What talents have you rediscovered? Are you finding solace in nature — taking note of the birds outside your window and their songs for the first time? Let us know by tagging us in your posts on Facebook and Instagram with the hashtag #makeitbettertogether. We want to share your good.
This article originally appeared on Better.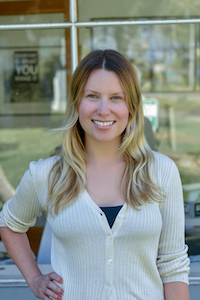 Kasia Pawlowska loves words. A native of Poland, Kasia moved to the States when she was seven. The San Francisco State University creative writing graduate went on to write for publications like the San Francisco Bay Guardian and KQED Arts among others prior to joining the Marin Magazine staff. Topics Kasia has covered include travel, trends, mushroom hunting, an award-winning series on social media addiction and loads of other random things. When she's not busy blogging or researching and writing articles, she's either at home writing postcards and reading or going to shows. Recently, Kasia has been trying to branch out and diversify, ie: use different emojis. Her quest for the perfect chip is never-ending.