Want to bring beauty and motion to your garden while also helping to support important pollinators? Here are creative ways to grow a pollinator-attracting garden and some proven ideas on what to feed our local buzzy friends.
Quentin Tarantino's latest film, Once Upon a Time … in Hollywood, takes us back in time to the entertainment world of 1969, when Tinseltown was in transition. This was nothing new in the film industry — the movies have always been constantly evolving as audience tastes, technological inventions and the creative talent of the new blood meshes with that of the old guard to push things in a (mostly) forward direction. Tarantino's movie fantasizes that the old guard and new blood of Hollywood '69 might have moved into the 1970s with more congruity than the real history allowed. While events in real life may have played out a bit differently than in Tarantino's fairy tale, the truth is that 1969 was a remarkable year at the movies, one with many films worth reflecting on, both for timelessness and for how they documented their particular time in such a fascinating way. See the list for 10 to check out.
Whether you're living in San Francisco, Barcelona or Illinois, people's lives have never been more similar. We're sharing common concerns, about the health and safety of our loved ones, about the security of our jobs, about what a post COVID-19 future looks like. And while the new coronavirus is a great unifier, it would be nice to get a break from it even for a little bit, which is nearly impossible if you're on your phone or computer. Even for those not actively seeking out news, someone will be posting on Facebook, or you'll receive an email from a hotel you don't remember staying at talking about the status of a points program in "this time of uncertainty." Try unplugging when it's not impossible and opt for some analog activities to help alleviate your anxiety. Here are some suggestions that are engaging and good for you too.
In a county known for fitness, it's not surprising that the ancient practice of yoga has found its way into our daily lives. With more than 30 local studios and approximately 90 classes happening on any given day, one could easily say that at this moment somewhere, someone in the county is doing a downward dog. Now that the New Year is here and the associated resolutions are due, we asked some local yogis from a handful of studios to share their knowledge of the multiple benefits yoga brings — from strength and cardio to mindfulness and balance, the practice can help you through a lot.
Millions of people around the country have been sheltering-in-place for about a month and have gotten more intimate than ever with all aspects of their homes. The present travel restrictions have given rise to many old-timey hobbies, including puzzles and coloring, but they've also led to a bigger interest in the natural world just outside. On the neighborhood app Nextdoor, countless amateur bird watchers are posting photos of local avians, many of which they're taking notice of for the first time. An age-old past time, birding is experiencing a massive resurgence. Not only is it essentially a multi-sensory game of real life I Spy, it also yields health benefits that are backed by science. 
---
How to Help
Let the natural world inspire you to support organizations committed to conservation and preservation. Check out our Better List to find a deserving nonprofit fighting for a cause you're passionate about.
---
For more on Marin:
Birdwatching in Marin: Get to Know Your Backyard Visitors
Bay Area Film Critic Jan Wahl Shares What She's Watching While Sheltering in Place
Stay Home and Shop Local: Items We're Ordering Right Now from Marin Stores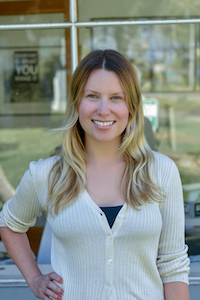 Kasia Pawlowska loves words. A native of Poland, Kasia moved to the States when she was seven. The San Francisco State University creative writing graduate went on to write for publications like the San Francisco Bay Guardian and KQED Arts among others prior to joining the Marin Magazine staff. Topics Kasia has covered include travel, trends, mushroom hunting, an award-winning series on social media addiction and loads of other random things. When she's not busy blogging or researching and writing articles, she's either at home writing postcards and reading or going to shows. Recently, Kasia has been trying to branch out and diversify, ie: use different emojis. Her quest for the perfect chip is never-ending.