When I moved to Marin in the 1990s, I had no idea that I was about to become part of a community deeply focused on caring for our planet. But what I soon learned was that our county has always been a bastion of passionate planet-forward thinkers.
Over the years, my job here at Marin Magazine has introduced me to the eco-warriors who unpaved our way forward. By "unpaved," I mean the conservationists, including Marty Griffin, Carol Livermore, Elizabeth Terwilliger and many more who collectively laid the porous building blocks that have made Marin, Marin. Imagine 200 miles of freeways, housing developments on Bolinas Lagoon and Tomales Bay that would more than double the population and require a dam on the Russian and Eel rivers, a nuclear power plant in Bodega Bay — fortunately, that all seems ludicrous now, thanks to these dedicated environmentalists who stopped these plans in their tracks. If you don't know their story, or if you're new to Marin and want to know how you lucked into this magical county, track down a copy of the documentary Rebels With a Cause, which showcases how Marin's ranchers, farmers, conservationists, politicians from both parties and volunteers, including Marty and Elizabeth, worked together through compromise and negotiation to create 14 National Seashores. Our bucolic two-lane highway from Stinson to the tip of Point Reyes didn't just happen because of neglect; it was the result of a fight undertaken on a national level.
Marty and his team fought off developers eyeing Marin as the next Los Angeles in the '60s, but environmental preservation in the county was already going strong even 20 years earlier. As the opening of the Golden Gate Bridge loomed, which would bring a steady flow of cars into Marin, a few amazing ladies, including Carol Livermore, who had a particular distaste for "ugly roadside billboards," got together at a Marin Garden Club meeting and formed a committee. The group included Sepha Evers, whose son Bill remembers the women constantly on the telephone, working relentlessly to create county and state parks. They raised seed money and pressured the county to match their efforts to establish what we know today as Samuel P. Taylor State Park, Tomales Bay, Stinson Beach and Angel Island, whose single peak, Mount Caroline Livermore, has the conservation maven's name.
Again, the fact that picturesque Angel Island is open to anyone is not just happenstance. Next time you find yourself in Ross, take a moment to imagine these formidable ladies gathered in the gardens that haven't changed much since those days.
Fast forward to 1982, when the first retail location of Smith & Hawken opened just around the corner from the Marin Garden Center. In the early days, this garden retailer glamorized (at least I thought) getting back to the soil. Gloves, a trowel and flower seeds from this shop were my go-to housewarming gift. I wasn't alone in my devotion to the concept. The nation, it seemed, was also hungry for simplicity of soil and seed, and the company was purchased by Scotts in 2004. But as the story of success often goes, the new owners didn't understand Smith & Hawken's core values, and within 30 years it shut down, according to their Wikipedia page.
The San Jose Mercury News reported that Dave Smith and Paul Hawken were relieved by the announcement, stating that "Scotts couldn't have been a worse corporate owner." Smith said he asked friends not to shop there after Scotts had purchased the company. Luckily, Hawken didn't hang his hat on early success: He has now authored eight books, including The Ecology of Commerce, which was prominently displayed in our book shelf for years, and Hawken continues to be a beacon of light for environmentalists. This month, as we celebrate Earth Day around the county, check in with your favorite local environmental organization to see how they're working to keep Marin marvelous, and find out what you can do to help. And, if you're taking part in an Earth Day event this year, please tag us @marinmagazine.com so we, in turn, can celebrate your efforts.
---
For more on Marin:
---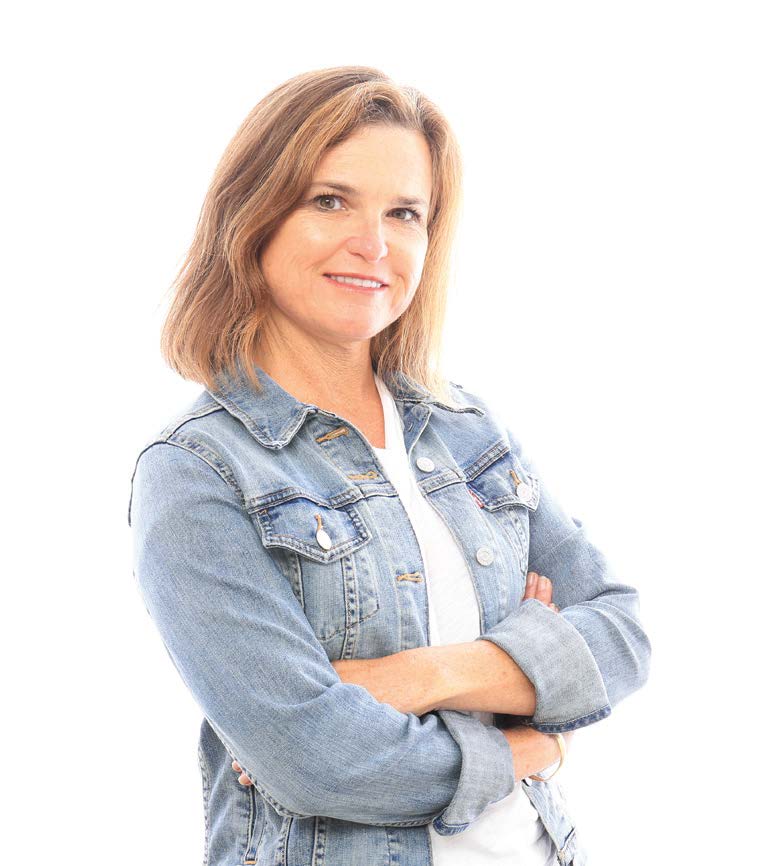 Mimi Towle has been the editor of Marin Magazine for over a decade and is currently the Editor-at-Large at Make it Better Media. She lived with her family in Sycamore Park and Strawberry and thoroughly enjoyed raising two daughters in the mayhem of Marin's youth sports; soccer, swim, volleyball, ballet, hip hop, gymnastics and many many hours spent at Miwok Stables. Her community involvements include volunteering at her daughter's schools, coaching soccer and volleyball (glorified snack mom), being on the board of both Richardson Bay Audubon Center and then The EACH Foundation. Currently residing on a floating home in Sausalito, she enjoys all water activity, including learning how to steer a 6-person canoe for the Tamalpais Outrigger Canoe Club. Born and raised in Hawaii, her fondness for the islands has on occasion made its way into the pages of the magazine. If you want more, she's created a website, LocalGetaways.com.