With everyone cooped up at home, one of the best things you can do with your family is get outdoors. Here's some recommendations for the top spots in Marin County for outdoor fun.
This gem of an outdoor skate park in San Rafael might be overlooked if you didn't know it was there. Its terrain is suitable for beginners to the more advanced, and can accommodate scooters as well as inline skates and skateboards. While it's not uncommon to see kids ranging from toddlers to teens racing around, the 25,000 square feet of park space means the little ones can stick to the easy stuff while the big kids can catch big air on their favorite ramps. 
One of the best bird observation spots in the entire country, if not the world, is right here in Marin County. Nearly 500 bird species ranging from predators to shorebirds and waterfowl have been spotted in and around the Point Reyes National Seashore, including our national symbol, the Bald Eagle. Two spots of note: the Estero Trail which is populated by blue herons and a winter roosting habit for great-horned owls; and the Giacomini Wetlands filled with egrets, sandpipers, coot, snipes, and Bufflehead, with Ospreys, White-tailed Kites and even aforementioned eagles flying overhead. For competitive and give-back types, sign up for the annual Bird-A-Thon hosted by Point Blue Conservation Science, an organization dedicated to protecting our threatened coastlines.
Summertime is movie blockbuster season, but not in 2020. Even the traditional outdoor movie gatherings in parks have been put on hold, but there is one socially distant-friendly option: drive-in movies. Bon Air Center is hosting monthly movies watchable from the comfort of a vehicle and no mask required. 80s aficionados will appreciate that the movie selection has been carefully curated to include classics such as Dirty Dancing and Footloose.
When complete, the SF Bay Trail will be a 500-mile stretch of connected hiking trails and cycling paths winding throughout the entire greater Bay Area. A number of those picturesque trails are located here in Marin County and available to check out now, including the Tiburon Rail Trail from Blackie's Pasture to downtown Tiburon and adjacent to the Bay; the Mill Valley-Sausalito Path from Gate 6 in Sausalito to East Blithedale partially along an old railroad corridor; and the Hamilton Bay Trail in Novato, which features a downloadable audio tour narrated by local legend Doug McConnell. Trail maps located here.
Stafford Lake's 17 acres of biking terrain is suitable for mountain bikes, BMX and dirt jumpers. The bike park offers something new in every direction, with an easy pump track, a progressive jump course and a perimeter trail appropriate for all skill levels. It also has the only dual slalom course for intermediate and advanced riders in the entire Bay Area. Nearby are picnic areas, a nature trail and a lake suitable for fishing (16 and older need a fishing license). Best of all, there's something fun for kids of all ages to do.
The 2020 Fitness Category was sponsored by Valley Memorial Park
---
How to help:
Consider supporting one of these local nonprofits that urgently need support during the pandemic.
---
More from Marin:
---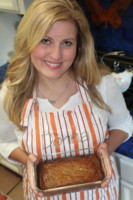 A freelance writer in Marin who writes about family, kids and parenting, Glass is the mother to one son, one dog and a hamster named Miss Geri. When she's not writing, trekking up steep hills in Marin or driving her kid to sports practice, she and her family spend time in their tiny cabin in Lake Tahoe. She avidly supports the California Academy of Sciences, a world class science museum and research institution, and the Institute on Aging which provides much needed services to Bay Area seniors and disabled adults. Glass is obsessed with baking the perfect loaf of banana bread, something she makes so often she no longer needs to look at a recipe card.