Women seem to be dominating the news headlines these days. From the #metoo movement and Christine Blasey Ford to workplace inequities, female leadership and entrepreneurship, stories involving both the struggles and triumphs of women are part of our daily repertoire.
This also rings true in Marin. On November 15, close to 300 women will gather for the Women of Industry awards hosted by the San Rafael Chamber of Commerce to recognize the achievements of Marin's top businesswomen. It its sixth year, the event features a luncheon, wine reception and a marketplace ideal for shopping, networking and supporting women-owned businesses.
For the first time, the Women of Industry awards will honor not one but two women, one each from the non-profit and for-profit worlds — Mary Kay Sweeney from Homeward Bound Marin and Stephanie Plante of CPi Developers.
Mary Kay Sweeney has been Marin's leading advocate for housing and services for the homeless for the past 25 years. Under Sweeney's leadership, Homeward Bound of Marin has expanded to 15 residential programs serving homeless individuals and families. She has formed key leadership teams that have placed women in top positions; the organization's board of directors consists of 10 women and has an executive staff that is 75 percent female.
Sweeney can be described as having a "true call to service" and has dedicated her life to serving others, beginning early on as a nun (she later left the Catholic Church) to creating community gardens and building an eye hospital in Nepal. But her longest running mission centers on her work with Homeward Bound.
Women of Industry award winners Mary Kay Sweeney and Stephanie Plante
Stephanie Plante has guided CPi Developers, her family's business, to become a leader in sustainable land use and business development. Her first big project was to fulfill the mission of her mother to transform a bayside landfill site into what is now Shoreline Center, the site of Home Depot, several car dealerships and most recently, Target.
Plante firmly believes in community service. She has used her leadership acumen to inspire to young women. In March, she addressed hundreds of girls in middle and high school at the Marin Teen Girls Conference, hosted by the Marin Women's Commission, offering her insight on gender-focused topics and career paths. Her family are big supporters of the San Rafael Pacifics and serve as a host family to a player each year. She also previously served as the board chair for the San Rafael Chamber of Commerce.
"Those who have won this award or attend this event are brave, strong women working their way through a typical man's world and trying to overcome gender bias on a daily basis," said Joanne Webster, CEO of the San Rafael Chamber. "They care about their employees, their environment, their families and their community. They give their time, lend their talent and donate their treasures to the causes that mean the most to them."
Women of Industry was founded by Laura Bertolli, who in 2013 was the chamber's first female board member in more than a decade. Bertolli created Women of Industry to honor the accomplishments of standout businesswomen from Marin. Past honorees include Joan Capurro of Bank of Marin, longtime film and theater figure Ann Brebner, Patty Garbarino of Marin Sanitary Service, Melissa Prandi of Prandi Property Management and Patricia Kendall of Kaiser Permanente.
"These women provide a much-needed voice for all women in business," added Webster. "They inspire our youth, advocate for the rights and needs of women, support gender equity in the workplace, hire and encourage other women to reach their potential."
City Carpets is a proud sponsor of the Women in Industry event and a supporter of Homeward Bound of Marin.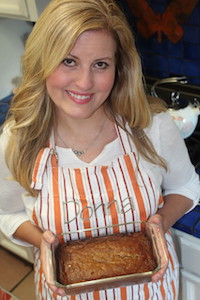 A freelance writer in Marin who writes about family, kids and parenting, Glass is the mother to one son, one dog and a hamster named Miss Geri. When she's not writing, trekking up steep hills in Marin or driving her kid to sports practice, she and her family spend time in their tiny cabin in Lake Tahoe. She avidly supports the California Academy of Sciences, a world class science museum and research institution, and the Institute on Aging which provides much needed services to Bay Area seniors and disabled adults. Glass is obsessed with baking the perfect loaf of banana bread, something she makes so often she no longer needs to look at a recipe card.