In recent years several local species, such as river and sea otters, have made impressive comebacks. Conservation efforts undoubtedly played a key role in rising numbers, but another aspect didn't hurt — the cuteness factor. The Virginia opossum isn't endangered, though these shy and gentle creatures definitely have a bit of an image problem here in Marin. We spoke to Kate Lynch, education program coordinator at WildCare, to get the facts straight about this misunderstood critter.
TALL TALES
"Opossums have a prehensile (capable of grasping) tail, which they use as a safety line when they climb trees. No, they don't hang from their tails. Disney lied. They can use their prehensile tail to carry dried leaf litter and grasses back to a den site for bedding. Opossums also have opposable thumbs on their back feet, which helps them climb."
SUPERHEROES
"Opossums are essentially immune to the rabies virus. Their average body temp is about 94–96 degrees Fahrenheit, too low for the rabies virus to take hold. They can eat about 5,000 ticks per season, according to the Cary Institute, which hailed them as champions in the fight against Lyme disease."
POCKET CHECK
"Opossums carry their babies in a pouch on their stomach called a marsupium. Often, when Mom is killed by a car or a dog, her pups are still safe inside her pouch. If you ever see an opossum dead on the side of the road, and it's safe to do so, check the pouch for living pups."
SCAPEGOATS
"Opossums often get blamed for the annoying behavior of other species. They don't generally knock over garbage cans, but they will clean up the mess once the raccoon leaves. Opossums aren't good diggers but they will take advantage of unearthed worms and grubs once the skunk has eaten his fill."
This article originally appeared in Marin Magazine's print edition under the headline: "Awesome Opossums".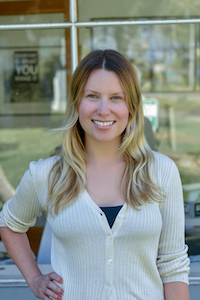 Kasia Pawlowska loves words. A native of Poland, Kasia moved to the States when she was seven. The San Francisco State University creative writing graduate went on to write for publications like the San Francisco Bay Guardian and KQED Arts among others prior to joining the Marin Magazine staff. Topics Kasia has covered include travel, trends, mushroom hunting, an award-winning series on social media addiction and loads of other random things. When she's not busy blogging or researching and writing articles, she's either at home writing postcards and reading or going to shows. Recently, Kasia has been trying to branch out and diversify, ie: use different emojis. Her quest for the perfect chip is never-ending.